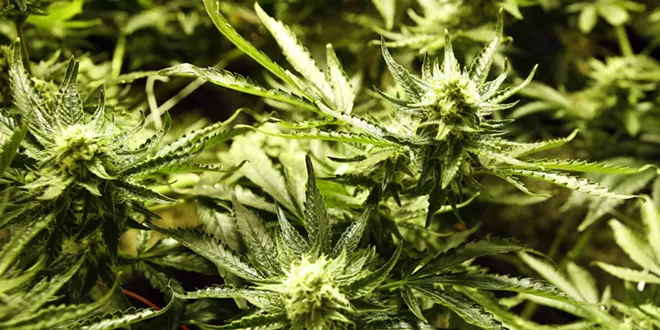 An important development occurred last month without much attention: Washington state's Liquor and Cannabis Board awarded Verda Bio, a Seattle-based pharmaceutical company, with the state's first ever research license.
Officials in Olympia first offered the research license in 2016, after the board's previous iteration had a de facto research group — Life Sciences Discovery Fund — that the state Legislature defunded. The potential of a research license was in constant limbo for two years prior to the 2016 change, with constant stalling in the capital. And the LCB had hoped that either of the state schools would step up to be leading researchers, but neither the University of Washington or Washington State offered proposals.
"To be frank, we couldn't do it for free," Sam Mendez, executive director of UW's Cannabis Law and Policy project, told the Stranger. "We had no idea how many applications would be coming in and when that funding would come in to pay for work to be done."
The Washington research license allows for researchers "to produce, process and possess marijuana" in an effort to inspect composition and potency as well the possibility of medicinal aspects of the plant and its efficacy in terms of agricultural production.
"This is an important milestone for Washington's marijuana industry," LCB Director Rick Garza says. "We're hopeful that the research will assist policy makers as we grapple with this emerging industry."
The state requires that research-permit holders offer large scientific reviews of their projects as well as the scope of their research annually. The path to permit was long for Verda Bio, considering that they were the first to apply and began the process of approval two years ago.
The wait may well be worth it, as the company will be able to breed new strains and find new compounds that aren't allowed for producers to attempt.
"The first year of the project is going to focus on breeding plants that produce chemicals outside of THC," Verda Bio's CEO Jessica Tonani told the Stranger. "We're interested in creating plants that produce chemicals that we can study further. We don't believe that the plants we want to do research on exist yet."
Tonani believes that the research permit is a win for the industry because her company will be focused on looking into profiles of pot that aren't necessarily the sought-after products that producers rely on to stay financially solvent. The research could result in a full profile and understanding of what a fully realized cannabis industry could provide. ♦