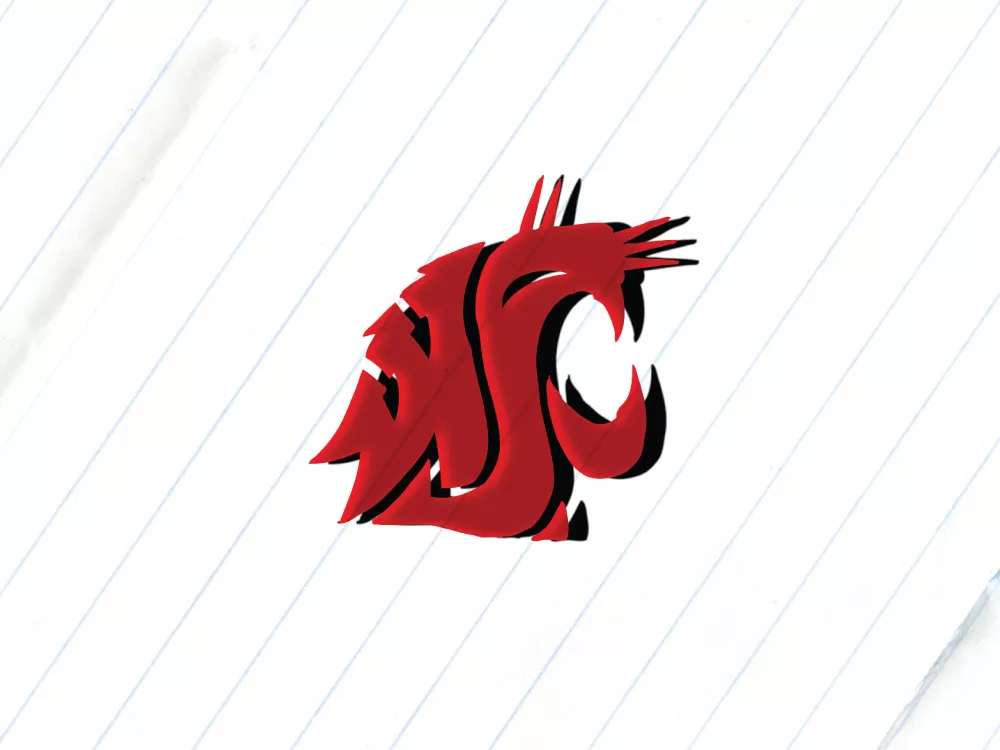 Why a prank pulled at Whitworth looks different at WSU
Why the traditional four-year experience can be even richer for older students.
College can be a psychological pressure cooker. But there's help.
College Profiles: • Whitworth • Gonzaga • Eastern • WSU • University of Idaho • NIC • Spokane Community Colleges
Suddenly, the green and yellow rolling hills of the Palouse are interrupted by the deep brick-red of Washington State University's Pullman campus. It's the quintessential college town — a population dominated by 20-somethings, a bar and café always within walking distance, and a surrounding city with enough school spirit to border on oppressive. Even though WSU is chalked up as "a party school," there's some definite charm to this place.
Here are a few tricks to making your college experience on the Palouse easier, and slightly more sober.
Library Coffee Machine
Fact: If you don't like coffee now, you will by the end of college. Your bank account, on the other hand won't. Looking for a quick pick-me-up that will only take the spare change rolling around in your backpack? Check out the coffee vending machine on the first floor of Holland Library. Grab a surprisingly drinkable mocha for $1.25. Rumors are you can even "win" occasionally — the machine spontaneously spits your change back at you. It's worth a gamble.
Free Printing
Don't spend a dime on printing. Free black-and-white printing is everywhere. Many academic programs have computer labs you can print in, but if your program does not offer anything, check out the fourth floor of the CUB, where you can print 10 pages a day for free. But be mindful of quotas — don't go printing 320 pages of Animal Science notes in the lab designated for your English class.
Coug Game Day
That perpetual Cougar flag flying during ESPN College GameDay? That's the work of goofy sports fan Tom Pounds. In 2003, he waved a flag on GameDay. Ritual turned to tradition, and the flag's now shipped across the country to be waved by diehard Coug fans at each game, whether the Cougars are playing or not.
Snow Survival
Massive budget cuts left WSU without the option to cancel school on the snowiest of snow days. Areas that once were plowed are now left covered in chest-high snow. Apart from investing in a pair of quality snow boots, you can use the maze of campus buildings to get to class safely and warmly. Todd, Thompson, French and Lighty, and the Compton Union Building all have multiple entrances that can be easily cut through to get you safely to your destination.
Word of Warning
The first time you enter the Terrell and Holland libraries, take an older, wiser buddy — or a sack of breadcrumbs. It's easy to get lost in this labyrinth of books, microfilms and old magazines. Use the online library database and check books out that way, so you don't have to enter the depths of the maze to find the one journal article you want.
Escape Route
When the city's boundaries can be reached in a 20-minute walk from the middle of campus, it's easy to feel trapped. But there are a few options nearby. The Dunes on the Snake River are a favorite of students. You can cliff-dive into the river or just take a leisurely swim. If you're a biker, check out a Green Bike for free and take the Bill Chipman Palouse Trail to Moscow. Or check out the Belltower downtown — this old church has been converted into the best music venue in the area.
First Date
Skip Dupus Boomer's, skip the cliché movie. The place to take a date is Zoe's Underground, located right on campus, underneath the Interfaith House. There's coffee, tasty food, occasional live music, and a vibe about the place that's just warm and cuddly. For the evening's entertainment, check out a Nuthouse show — they're WSU's improv comedy group. Shows are occasionally free, which makes them easy on your wallet, and you're guaranteed a uniquely hilarious show every time.
The Riverpoint Campus
The center of the fabled U District, Spokane's future cultural and academic hub, is the academic equivalent of potpourri, featuring numerous programs from Washington State University, Eastern Washington University, University of Washington and Whitworth University. And Gonzaga University waits just across the river. Here's some general info to get you started.
Doctor Factory
Despite devastating state budget cuts, the Riverpoint campus walked away with a major get. One-half of the money — $35 million — needed to construct a health building that will train not only doctors, but also pharmacists and nurses. The whole thing could have an economic impact as big as the Fairchild Air Force Base.
Speak and Be Heard
Of all the campuses in the region, Riverpoint may be one of the more fluid campuses, with programs constantly being added or eliminated from regional schools. The region's undergraduate speech and hearing sciences programs — which teach things like speech therapy, sign language, and language development — have moved to Riverpoint this year.
Buy a Bike
Perched near the Centennial Trail, the campus has the most enjoyable commute by bicycle. Even better, a bike/pedestrian bridge is planned to more easily connect the district to the southern part of downtown.
Word of Warning
Time management is a challenge for some Riverpoint students, many of whom have to balance work, school and family. Fortunately, Riverpoint has an on-campus counselor, and several programs that help with reading and writing. Contact the student-affairs office early into any troubles, and they should provide help.
First Date
First, let's assume you're not a nursing student, so you actually have time to go on dates. Let's make it casual. Take a walk along the Spokane River, then through the unexpectedly beautiful Riverpoint campus itself, stopping briefly at the columns of the Riverpoint Observatory sculpture (created by artist Patrick Zenz in 2002.) Head downtown to Sprague Avenue for a line of bars, from Mootsy's to the Satellite.
Escape Route
Being closer to downtown Spokane than any other school has its advantages. Some of Spokane's best restaurants (like Hill's), bars (like the Baby Bar) and venues (Knitting Factory for big concerts, A Club for smaller shows) are only a five-minute walk away. (Daniel Walters)