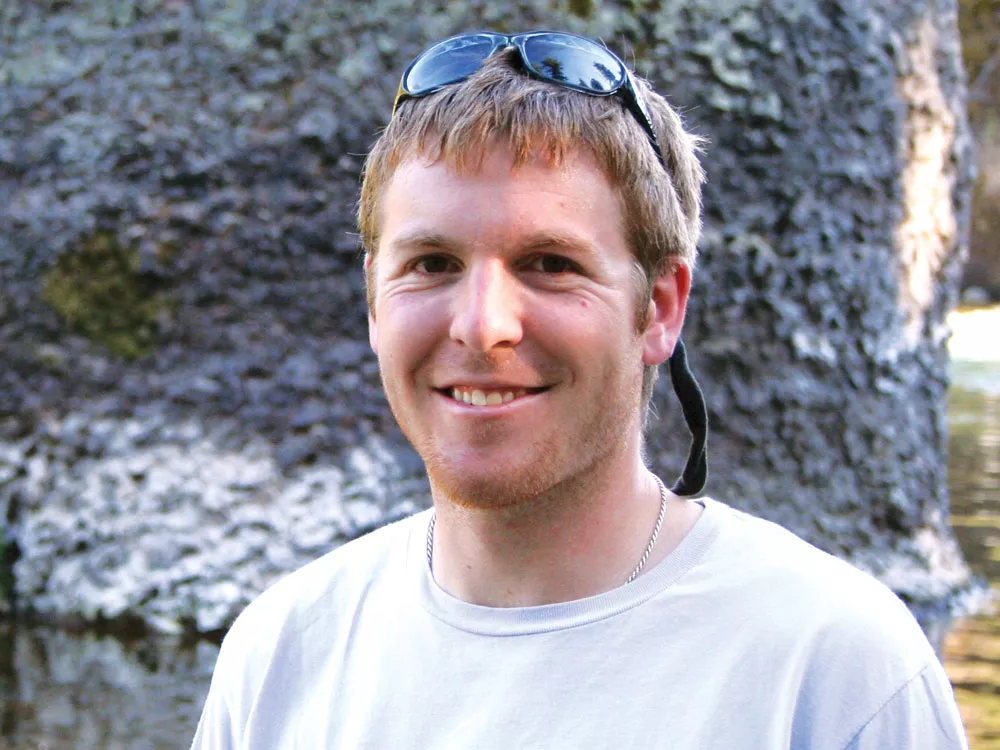 Meet the New Riverkeeper
Bart Mihailovich, best known for his Spokesman-Review blog Down to Earth, has been selected as the next Spokane Riverkeeper.
Mihailovich will replace Rick Eichstaedt, who became the first Riverkeeper last year. Eichstaedt will remain in the organization to provide legal advice.
"Frankly, we're doing more and more and it was getting to be too much for one person to handle," Eichstaedt says in a statement. "Part of my new job will be dealing with the legal side of it, and part of Bart's will be working with volunteers getting samples and getting the good data to support the legal side of that effort."
Mihailovich, who will move away from Down to Earth and begin his new job in August, says he made no bones about his interest in the job when he interviewed earlier this year. "They always tell you not to show your emotions too much," he says in a statement. "But I sort of bucked that conventional wisdom. I wore it on my sleeve, about how much I really wanted this job, and how much I really wanted to do this." (Nicholas Deshais)
Fungus Among Us
It's sickened at least 60 people in the Pacific Northwest and killed at least 15. And yet Cryptococcus gattii is still on the loose.
A recent report by the Centers for Disease Control indicates that the lethal fungus, which is more common in Australia, northern Africa and the Mediterranean, has infiltrated the Northwest as global temperatures have risen. Fifteen of the reported U.S. cases have been in Washington, while only one of them was from Idaho. The rest come mainly from California and Oregon, though the British Columbia Centre for Disease Control has also recorded 272 cases since 1999.
Inhaling the fungus, which lives on the ground and on the bark of certain trees, can create infections that affect the lungs and nervous system. Early symptoms include a prolonged cough, shortness of breath, headache, fever and the occasional stiff neck, according to one of the report's authors.
That author, Julie Harris of the CDC's National Center for Zoonotic, Vector-Borne, and Enteric Diseases, tells U.S. News, however, that there's no cause for hysteria. "C. gattii is still rare so we don't want people to panic or to misunderstand the risk of infection," she says.
In fact, many of the people who have either been sickened or killed by the fungus over the last six years have had pre-existing illnesses, including HIV, which could have made them more susceptible. "But it is serious," Harris adds. (Joel Smith)