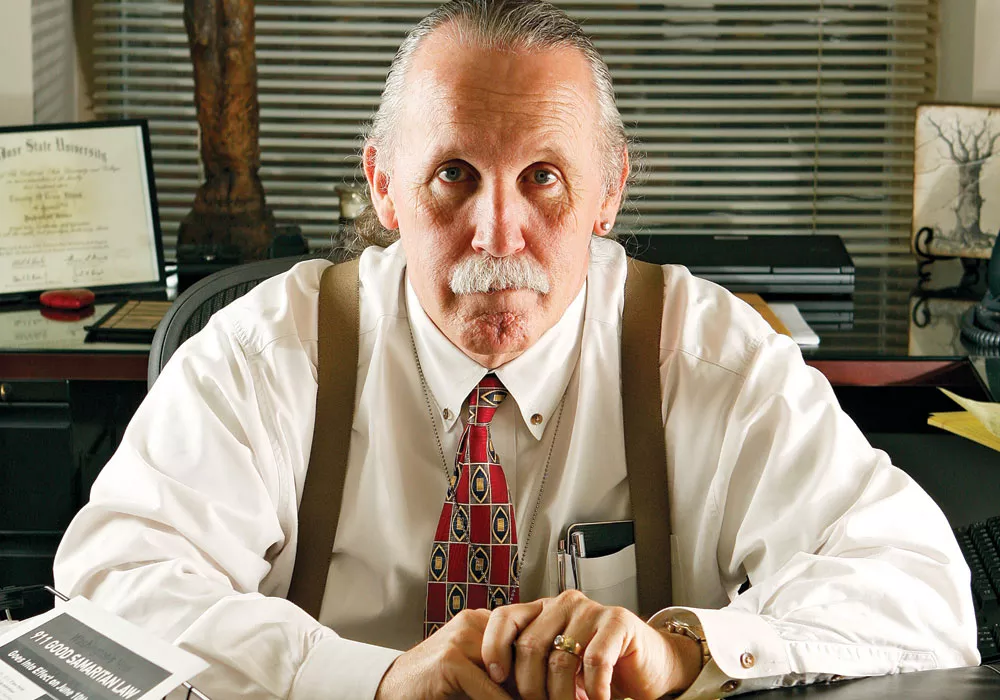 When police ombudsman Tim Burns laid out his ideas for reforming the police department to a Spokane City Council committee last month, he also had a few choice words for the city's reporters.
"During the past two years, the ombudsman has heard complaints from law enforcement and the community that the media is inaccurate in their reporting and unfair in their portrayal of the situation," Burns wrote. He pointed to The Inlander's Injustice Project, a series of articles on inequities in the criminal justice system, published in 2010. He added that he's heard complaints about the Spokesman-Review's coverage but wasn't able to point to any specific examples.
The solution to these situations, Burns says, could be a watchdog for the city's major media outlets.
"If we're going to hold public officials and city government accountable, I think our news media needs to be equally accountable," Burns told The Inlander. He believes each outlet could hire their own ombudsman, or there could be one ombudsman for the print media and another for the broadcasters.
This is not unheard of. National media outlets like the New York Times and National Public Radio have in-house ombudsmen that write columns on their organizations' reporting.
Leaders at Spokane's newspapers and TV stations generally supported the idea, but not without concerns.
"We've been cutting staff for the last five years, not adding," wrote Spokesman-Review Editor Gary Graham in an email. "I just don't think it's practical for us to create an ombudsman's position at this time."
Jerry Post, KXLY's news director, questioned how to implement it.
"For a variety of reasons, I don't know how likely it is that the various TV, print, and online news organizations in Spokane would all agree to have our content reviewed by a single ombudsman, but I'd be open to discussing that possibility," Post wrote in an email.
KHQ Executive News Director Neal Boling was skeptical of Burns' statement that the media was unfair in its reporting.
"It depends on what side of the story you fall on," Boling wrote in an email. "Our mission is to cover the facts and let the viewer draw his or her own conclusion. The media is often an unfortunate scapegoat."
Ted McGregor Jr., publisher of The Inlander, says he supports discussing the creation of a media ombudsman but that news outlets already have a watchdog — their readers.
"We provide an ongoing forum for correcting our mistakes or airing concerns that we are being unfair. We publish letters every week, and anyone is free to contact me directly about concerns they have," he writes. "All of us on the local media scene are judged individually by readers and viewers on the merits of our work."
The Spokesman meets with the sheriff at least four times a year.
KHQ anchor Dan Kleckner often responds to reader complaints on air.
Regardless, Burns may have to look no further than the Washington News Council for the kind of oversight he says is needed.
John Hamer is president of the council, a nonprofit that moderates and investigates complaints involving news organizations. "Every news organization I know needs outside comment, criticism and feedback," Hamer says. "We are the best bet, and if people have concerns about the media's coverage over in Spokane, they can come to us."