CINDER
Kassi Anne Rosenau, general manager
GZQ: How would you describe the stigma of working in the pot industry?
I've been here for almost two years and when I first started there was no way I would have ever talked to you or want to be in a magazine or put my picture out there because of the stigma.
How long did that take for you?
I would say probably about a year.
When do you think the stigma will go away?
I think it's going to take maybe a generation. ... The millennials' children will probably be more open to it. It's pretty crazy. The employees are not above 28 in general. People who are older just don't apply. I think that's very interesting, too. I think that will break some of the stigma when the people my age — I'm 43 — kind of step into this industry, because it needs some maturity, some life experience. This has been quite a journey for me.
SATORI SOUTH
Nicol Hurst,
purchaser
Have you ever had to hide your work from your family?
I've never had to hide it, I've never really had to deal with the "stoner stigma." I have noticed the industry as a whole has become a lot more mainstream. We have our parents warming up to it, media in general warming up to it. That's been interesting to see. That's never been a big thing for me.
How long do you think it will take until there is no longer a stigma?
Optimistically, I think we will see federal legalization. I mean, look at alcohol prohibition. Everyone drinks a beer after work and no one bats an eye at that.
SMOKANE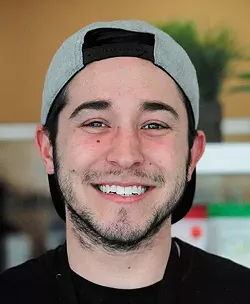 Mike Silva,
budtender
Have you ever had to hide your work from your family?
I have personally been lucky enough that my family is accepting of it. I really just owned it and explained how it's a serious profession and a professional industry and they definitely accepted it. Personally, I found the less I treat it with a stigma, the less the person I'm talking to treats it with a stigma as well. People are definitely skeptical about it, and it can make some people feel uncomfortable. We of course get people coming into the store who are uncomfortable.
GREEN STAR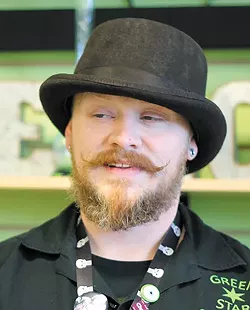 Landon Baum, budtender
Do you think we will ever see an end to the stigmatization of marijuana?
I think it's really just a matter of time because you have to change a lot of people's minds.
How long do you think it will take for that to happen?
Honestly, I didn't think it would be legal now. I thought maybe in my 90s it will start to become legal. So honestly, we've already come so far. Now, it's a matter of getting the education out there to people who do have this negative [stigma]. ♦