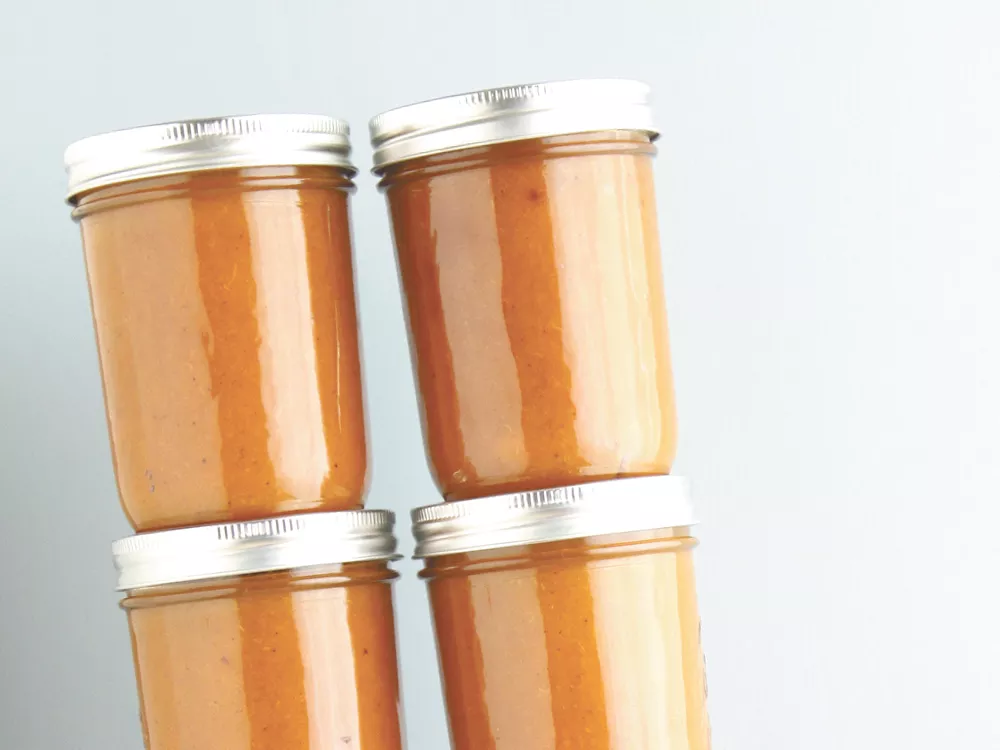 Heather Scholten was no farmer.
In fact, she was the opposite. For years Scholten worked in IT for Capital One in Seattle — a job she loved. But as the years wore on, Scholten and her husband found themselves craving a slower, more controlled pace.
"I was commuting really far, my kids were really young, my husband was commuting to Seattle and we lived out in the 'burbs. And it just got to the point where it was just not good for us anymore," she says.
After looking around the entire state for the place to live out the life they dreamt of, they found it: an 1883 homestead on the hilly expanse of Palouse land between Medical Lake and Cheney. After picking up their lives and moving, Scholten says family members threw themselves into their new lifestyle: they bought horses and goats. They raised chickens. They purchased hay by the ton. And Scholten planted her very first garden.
"I just had no clue what I was doing. Completely oblivious. I thought tomato plants — they must only grow like 5 or 6 tomatoes, so I need to grow a whole bunch of them," she says today, smiling. "So I grew 27 Roma tomato plants."
Soon, Scholten found herself drowning in more beautiful red tomatoes than any family could need.
"My friends were tapped out. They were like, 'no more,'" she says. "So I just started canning."
That was years ago, before Scholten mastered canning and started her own food blog — the Farmgirl Gourmet — to showcase how she fused her farm lifestyle with her love for gourmet food. Today, her cupboards are filled with her fancy canned creations: bright orange tomato basil sauce, pumpkin butter, apple syrup, pear honey. She shows off giant jars of red chilis, bobbing in a solution of vinegar and spices. It's her own homemade Sriracha sauce.
"I think some people expect me to be more like Midwestern, casserole-y, pioneer woman kind of thing," she says of her blog. "And I'm totally not. I love gourmet food."
"I think people think [canning] is all tomatoes and peaches," she says, standing at her stove with a wooden spoon that could practically double as a canoe oar. She stirs a pot of freshly sliced plums together with jalapenos, roasted red peppers, rice vinegar, Chinese five-spice powder, garlic and ginger. Soon her house is filled with the perfect sweet-and-spicy fall aroma of Scholten's signature Chinese Plum Sauce.
As she cooks down the sauce, Scholten runs through some canning pointers: don't ever can any produce that has even a small spot of mold on it; make sure your jars are hot — by boiling them or sanitizing them in the dishwasher first; inspect the jars for cracks and the lids for rust; keep the food you plan to can hot as you funnel it into jars; remove air bubbles from your jars by running a wooden skewer around the inside edge after your jam or sauce is inside.
As she ladles plum sauce into jars, she carefully wipes the rim of each one to ensure that the lids are sealed as tightly as possible. It looks easy — methodical, but easy.
"It's not that hard," she says. "You just have to be careful and you just have to remember to be clean."
I think I can handle that.
My husband asks if I'm going to give him botulism, as he looks over the haul of canning jars, funnels and canning tools I've just brought home from the General Store.
I can't say no with certainty. After watching Scholten can with ease in her kitchen, I'm a little nervous to go at it by myself. I really could kill us, but I'm determined not to waste the un-ripened tomatoes from my garden this year.
After finding a recipe for a South Indian spiced green tomato chutney online, I get to work slicing, measuring and sanitizing my jars — all the while meticulously wiping down my cutting board and work area. If paranoia is a good quality for a canner to have, I'm set.
About an hour after they hit the pan, my once bright green tomatoes have been reduced into a spicy, fragrant chutney that's sweet, sour and would go perfectly with a home-cooked Indian meal. I siphon the mixture more messily than Scholten did — splashing droplets onto my dog, who is waiting at my feet for moments like this.
Once the jars have been skewered, wiped down and sealed, they go into a canning basket in a pot of boiling water. This is when the lids will seal. If I take them out and they still make that clicking noise when I push on the tops, they're not sealed. If they're firm and immovable, we should be good to go.
Like a maniac, I stand over the boiling pot for the next 15 minutes to see if I can tell if the jar lids have sealed. After 15, 20 minutes even, one is firm as a rock. The other? It's still clicking. I boil it again. Still — more clicking.
Defeated, I pull the jars out of the pot and set them on the counter. My first canning adventure has yielded one jar of chutney — hardly the output I wanted.
As I clean up the remnants of Canning Disappointment, Number One, suddenly a loud POP sound comes from the jars.
I rush over — squealing like an idiot — to see that both jar lids, in fact, are sealed. And, most likely botulism free — but I guess we'll see about that. 
Read more canning guidelines at FDA.gov, and visit Scholten's blog at
farmgirlgourmet.com.