The idea started coming together last year when Patrick Van Inwegen was on sabbatical at Whitworth University's program in Costa Rica. There, the campus is built on former cow pasture land that was once tropical forest, and the community is working toward reforestation. Costa Rica as a nation is working to become carbon-neutral in the next decade, and it's a great place for Whitworth students to learn — but getting there requires a long, bad-for-the-environment flight. So visiting students spend part of an orientation day planting trees to offset the carbon emissions of their travel.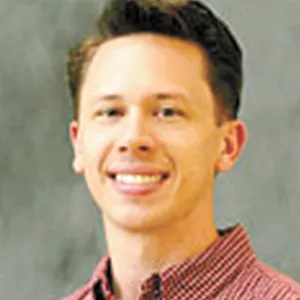 This is one instance of carbon offsetting at the local level, and it's a concept Van Inwegen, an associate professor in the Political Science department, is now bringing to Spokane.
"The idea is kind of like a farmers market to bring consumers and producers together," he says.
To understand the goal, go back several years when Whitworth did a comprehensive carbon audit as a way to judge the institution's impact on the environment. A chart of projected emissions showed a dotted line slowly rising for the next three decades if the school changed nothing. Below it, another line sloped downward, representing emissions if Whitworth drastically reduced energy use. The school is already headed that direction with solar panels, energy-efficient light bulbs, campuswide recycling and LEED-certified buildings.
But that decrease isn't enough. Like a number of other schools, Whitworth has a goal to become carbon-neutral. That line for emissions needs to bend all the way down to zero, and that's just not possible if Whitworth's Spokane campus is going to keep operating.
"It was very quickly evident that we could not reduce everything here, especially since we want to increase the number of students studying abroad," Van Inwegen says.
Studying abroad is a good example of the whole problem — traveling by plane contributes to greenhouse gas emissions, and the only way to avoid that is by not flying anywhere. But Whitworth strongly believes that studying abroad is critical educational experience, so what can you do? That's where carbon offsets come in: If you can't reduce all your emissions, reduce emissions somewhere else. For a plane flight, plant trees.
Most existing carbon offset markets have operated with a here-and-there type of model — if you can't get your emissions to zero here, you can buy offsets that improve emissions somewhere else. You can help contain methane in Pennsylvania, build wind power systems in India or preserve endangered rainforest habitat in Brazil. But these faraway projects can be problematic because they're difficult to monitor and may have unintended consequences and — most important, Van Inwegen says — they don't teach students in a concrete way.
"It could help, but then it doesn't educate our students at all," he says. "It doesn't encourage engagement. ... Students need to see the connection between their consumption and energy use."
With that in mind, he started coming up with a plan for a local exchange — like a farmers market, where everyone can meet face-to-face and the interactions stay local. The "vendors" in the market would be local organizations or nonprofits that already have the knowledge and infrastructure to do good, and the shoppers would be institutions like Whitworth that are working toward becoming carbon-neutral. Eventually, there may be a way for individuals to purchase offsets, too.
Van Inwegen says the market would allow the community to first go after the low-hanging fruit — the "cheap, easy stuff." Whitworth may not have any more old-fashioned light bulbs to replace on campus, for example, but it could aid programs to help more low-income households in the community get energy-efficient bulbs.
"An important assumption is that no one is forced to do anything," Van Inwegen says. "Like a farmers market, you can shop there because you want to."
This summer, the project has pilot grant funding to figure out basic questions: What groups could be part of this? What quantity of reductions could they get? What type of offsets would get the most bang for the buck? This fall, the plan is to get everyone together to talk about how to move forward with what they've found.
For Whitworth, taking responsibility to reduce our impact on the earth is a moral imperative. Whitworth alum Olivia Hunt, who worked on community connections for the project before graduating in May, says one of the challenges was getting people to understand why offsets are important. It's a topic she hadn't heard about before taking one of Van Inwegen's classes; now she's passionate about how a functioning market could have a big impact. So what's the key to making it happen?
"Just being really creative, because there are not many voluntary carbon markets in the world right now," she says. "It's a really new area."♦