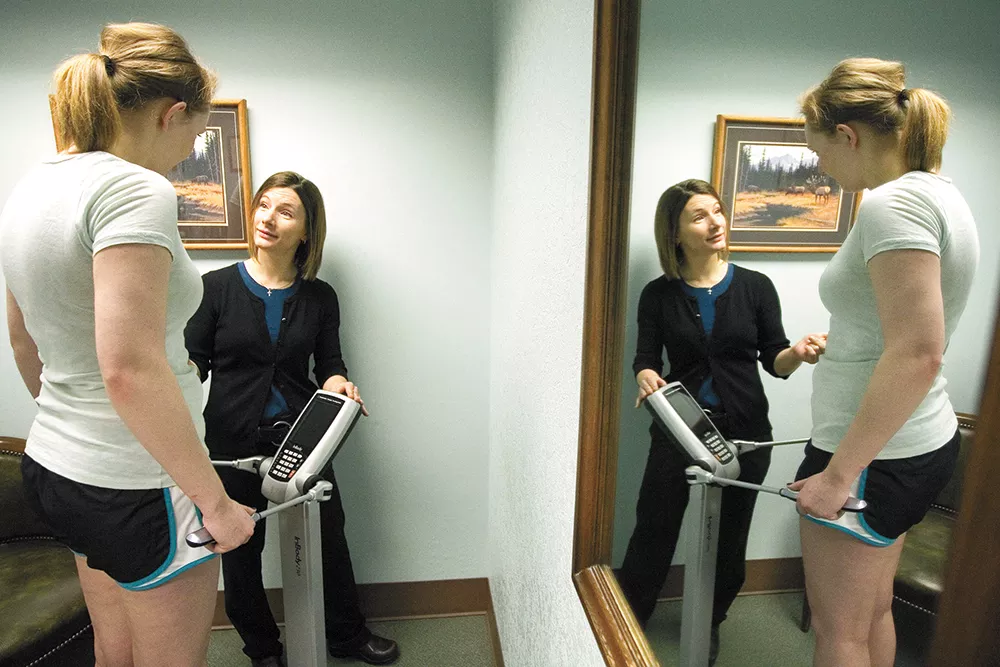 Dr. Rayme Geidl can pinpoint the exact moment she knew she wanted to tackle obesity. In 2008 she was working at the student health clinic at the University of Idaho and remembers coming out of a room after working with a patient who was young, yet facing a new regimen of diabetes and cholesterol medications. The student knew that if she lost some weight, she wouldn't have to take that route, so she asked what she could do. Geidl wasn't satisfied with her own answer.
"I walked out of that appointment saying to myself that I have to do better, that there has to be something else I can do for patients," Geidl says. Five years later, she became the only physician certified by the American Board of Obesity, offering a nonsurgical bariatrics clinic on the Palouse.
The certification offers doctors an opportunity to gain in-depth understanding of the complex web of genetic, biologic, environmental, social and behavioral factors that contribute to obesity. Patients and their doctors need a variety of options for combating weight problems, since there's no one-size-fits-all treatment approach that will work for everyone. Geidl's practice at Moscow Medical offers a comprehensive approach aimed at maximizing overall health and improving or reversing obesity-related problems.
Founded in 2012, the American Board of Obesity Medicine is relatively new, but the number of doctors taking its certification exam is increasing, ABOM Executive Director Dana Brittan says. One problem is awareness. "There are lots of physicians who don't know this certification exists, but we are growing," she says. "Usually, a physician in a community will get the certification and others will hear about it and want to be certified, too."
Certification doesn't come easy, though. Physicians have to complete 60 hours of education on obesity before applying for the exam. Geidl is one of only 158 physicians who successfully achieved certification in 2013, out of the more than 300 who tried. Historically, about 75 percent of exam takers receive a passing score.
Geidl says the certification has helped her customize treatment for each client. Much of her work involves obesity-related health issues: diabetes, high blood pressure and liver problems. Non-surgical treatments range from changing a patient's diet to recommending more exercise and altering sleep patterns. She devotes about half of her day-to-day practice to working with patients on these issues. "I'm not done learning," she says.
"I'll continue to learn and will probably change things as I go along because I'm constantly trying to improve what I'm doing as I know more." ♦