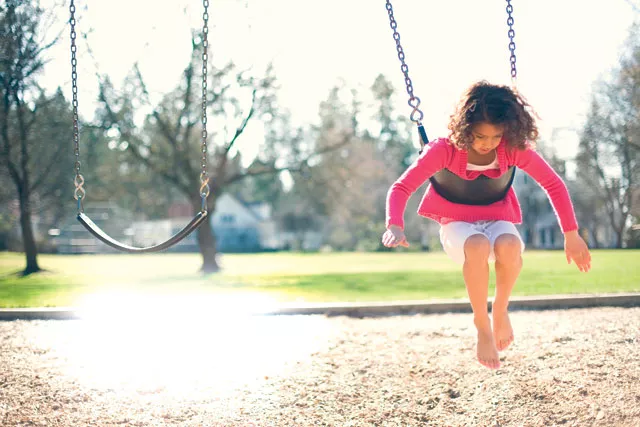 It begins as innocently as a proud mom handing a gummy bear to a precocious 3-year-old for saying a letter sound correctly. Then — time is short! — dinner via a drive-through on the way to T-ball, and out for ice cream cones to celebrate a win. A week without a timeout? Pizza party!
And suddenly, close to one in four children are overweight.
Well, OK, it hasn't been that sudden. And along with our food-as-reward culture, there are other social, emotional and scientific contributors to our nation's biggest health crisis. But the gummy bears didn't help.
"Obesity isn't just an outward-appearance problem," says WSU Spokane informatics professor Dr. Kenn Daratha. "I'm more interested in the health impacts."
In a three year project, Daratha, his partner Dr. Ruth Bindler and their research team set out to dismantle the sedentary, junk food-laden culture of four Spokane middle schools with their TEAMS (Teen Eating and Activity Mentoring in Schools) project, which just wrapped up data gathering in May.
The TEAMS project, with a $1.3 million, three-year grant from the USDA, sought to impact children's environments by taking away high-fat, a la carte menu options — like nachos — at school, removing all but bottled water from vending machines, and adding a health and fitness program. About half of the volunteers for the study were overweight or obese.
While they don't yet have conclusive statistics, Daratha is perplexed by what they've learned from participating students' blood tests.
"The most telling piece was documented increase in glucose levels," he explains. "When you see larger percentages of kids with rising glucose levels, they are at risk for metabolic syndrome, which increases their risk of cardiovascular problems." He says excess calories overwork the pancreas, make it difficult for the body to regulate insulin, and put kids at risk for developing Type II diabetes.
"We're setting children up for a lifetime of chronic diseases," he says. "Childhood obesity is a medical crisis."
"It's a complex issue and problem that requires a complex solution," says his research partner Dr. Bindler, a nursing professor at WSU Intercollegiate College of Nursing who has followed obesity trends for 20 years. "Transforming schools is important, but also homes, neighborhoods and childcare providers have to be involved in the changes."
TEAMS starts with the kids, hoping to empower them to begin making unconventional choices. At an engaging afterschool TEAMS Club, student volunteers had the chance to re-train their chicken nugget-loving palates by trying fresh exotic fruits and vegetables. They learned to shop for and prepare healthy meals. And they got moving with non-traditional sports like lacrosse, rock-climbing and kick-boxing.
"It's frustrating that we can't enroll enough children," admits Daratha. Although he projected impacting 800 potential students, the project involved closer to 260. "We'll probably measure just 80."
Daratha and Bindler say they feel very strongly that their results need to impact the way health and nutrition is taught.
"The reality is that you only have to take health and fitness in seventh and eighth grades … and children can opt out of physical education classes. We need to infuse it into the curriculum; it has to become more a way of their life, not a club that a few kids attended."
"The whole atmosphere needs to be geared," to healthy choices and physical activity, says Bindler. "Math and science teachers have done creative things to get kids moving. Teams can run across the room to each other; just get kids out of their seats!"
First Lady Michelle Obama has taken steps toward rewarding such innovative thinking and planning with the "Healthier U.S. School Challenge (HUSSC)," an offshoot of her new "Let's Move!" Initiative. The HUSSC will offer reimbursable lunches for schools that meet the criteria for nutrition education, fresh and diverse food choices, and more sports and exercise programs.
Spokane Schools Nutrition Services Director Doug Wordell says he'd love to see some of that federal money; he needs it to keep in place the changes that the TEAMS project has made in his middle schools.
"We're losing $30,000 year between the loss of vending machines and 'a la carte,'" he says. "We were making that money up with the grant."
Wordell says he doesn't want to go back to selling the less healthy, although more popular, foods and beverages, but economics may force his hand.
"Whole grains double my costs," he says. So he makes compromises, using processed — albeit whole-grain — chicken nuggets. "I'd love to do the whole-breast chicken, but I get $2.67 to pay for it. … That has to cover labor costs, food benefits, distribution. If they want me to do chicken breasts, which I would love to do, it's going to cost more."
And Wordell says time limits are an equal struggle: time for cooks to prepare real food, time for children to cut and eat with knives and forks.
"The kids are used to hands-y finger foods," he says. "They want to pick it up and eat it. And their palates aren't used to [whole foods] … so much of new food gets thrown away. It's not nutritious if it's not eaten."
Wordell estimates that, following the current system of food introduction, it takes three to six tries for kids to develop a taste for something new, then up to a year to retrain a child's palate.
TEAMS Nutrition Director Summer Goetz agrees that it may take up to a year to re-train a palate, but disagrees with the contention that adolescents are resistant to eating real food.
"That's a major misconception. They will try and enjoy new vegetables" — she says they all loved spaghetti squash — "and fruits, but there aren't low-cost fruit options that taste good," Goetz explains.
"Fruit cocktail is disgusting, so if that's the fruit, then kids won't eat it. If they were offered berries, apples or fresh fruit salad, they'd choose it, but it's too expensive and labor-intensive."
Even if schools could increase the amount of fresh foods, and palates could be re-trained, Goetz says healthier choices have to be encouraged at home, too.
"Without family support and resources, if a child wants to make healthy choices but all there is at home, for example, are hot dogs, ramen and Twinkies, what can they do?"
Get Moving
Dr. Ponrat Pakpreo, an adolescent medicine specialist at Sacred Heart Children's Hospital, says she has grown used to parents' resistance to becoming involved in kids' programs. She's hoping her new program "Fun and Fit," launched last month at Spokane's YMCA Central, will entice family involvement.
"Some families feel a lot of guilt and shame about having overweight kids," says Pakpreo. "Where I see people get successful is when they work as a family."
"'Fun and Fit' is something I've been working on for three years, for kids with a BMI (Body Mass Index) of 85 percent or higher. We want to create access to being active at least three times a week."
Pakpreo says overweight kids find it easier to get over their initial shyness when they're teamed with kids of the same body type. After a few weeks, she says, the kids "feel more confident and self-assured. You can see the light in the eyes, the joy of play. And the accomplishment."
Pakpreo, a nutritionist and a therapist are donating their time right now, but they hope the partnership with the YMCA will keep the program sustainable, and hope to offer it all three locations.
Pressing On
But what about families who are doing it right? Can parents be supportive, prepare food from scratch, offer chances for both structured and non-structured play and still battle with weight?
Pamela, a mom of two young daughters, says, "Yes."
"I think it has to do with body types. No matter how hard we work, I think my 7-year-old will always have to watch her weight," she says. "Her dad and I are concerned, because neither of us are small people. But we don't allow fast food, we try to eat fresh, organic and healthy.
"My husband grew up in a country where there is no processed food. He still doesn't understand how people could eat soup from a can," she laughs.
Pamela continues, "I've been having the pediatrician test my oldest daughter's BMI since age 2. They say she's fine; she's not out of range. She's active and athletic. Some of her body type has to do with muscle tone, but I'm deathly afraid of her being overweight. I grew up overweight — I don't want her to be judged or ridiculed."
Pamela says that while she works full time, her husband raises the girls. He makes meals from scratch and involves the kids in preparation as time allows.
"We want them to be interested in what's in our food, and where it comes from," says Pamela. "Every day, they're riding bikes, walking, rollerblading or just running around the neighborhood. We don't mention being fat or overweight, we talk about 'making better choices.' We think about nutrition and weight all the time."
One Family at a Time
Daratha, Bindler, Wordell and Pakpreo, like all advocates of healthy children, count on families like Pamela's to reverse the obesity epidemic. They agree that schools' and governments' best efforts have no impact without parents.
"We've got to get families willing to be supportive, and to slow down," says Wordell. He's proud that Spokane District 81 schools offer vegetable bars at each lunchroom — 42 percent of schools in the country don't. But he admits they've got room to grow and improve, and he says they count on active community members to help make changes.
"We would love to have parent advocates to help us do innovative things" like grow vegetable gardens, he says. "The speed at which we live, both in schools and in families, forces us to do more and more with less and less time.
"We've been forced to make short-term instead of long-term investments, but I really hope it's this generation who decides to change."
TEAMS coordinator Yvonne Smith says, "Whether we're parents, educators or policy makers, we all play a role in reversing the obesity epidemic.
"Our role as parents goes beyond financial, spiritual and emotional guidance," Smith continues. "We're the ones who decide what goes in our cupboards and schools. If we don't take complete responsibility for the health of our children, we're failing them. We need to have the courage to make better choices."
---
COMING SOON: FOOD FACTS
Tucked away in that lengthy health care reform bill was also a mandate requiring all dining chains with 20 or more outlets to post calorie counts on their menus. That means kids' meals, in addition to seducing your child with the promise of a toy, will also come with a blatant reminder that the chicken nuggets could make your kid, well, rounder.
Places like McDonalds and Starbucks are already posting nutrition information; the rest will be required to do so in the next couple of years.
"The bill states that by March 2011, the U.S. Food and Drug Administration must officially announce proposed regulations," says Amy Ellings, Nutrition Coordinator for the Washington State Department of Health. "At some point after the official announcement next year, implementation will occur."
— Blair Tellers