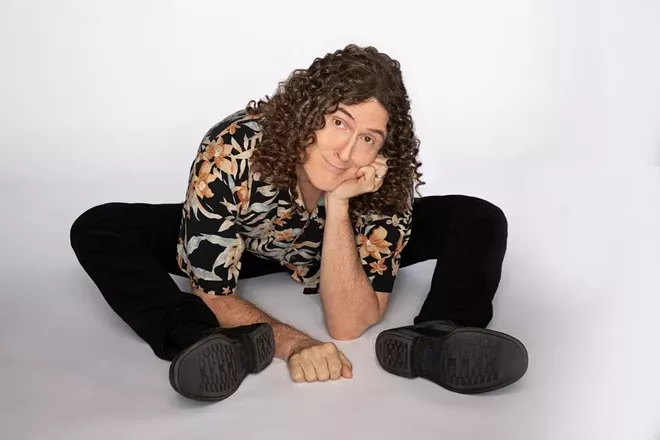 I
think
"Weird Al" Yankovic missed touring.
The musical parody legend isn't just returning to the road in 2022, he's coming back with a 133-date (133!) tour. Lucky for us — or maybe a statistical probability with that many shows — Weird Al's "The Unfortunate Return of the Ridiculously Self-Indulgent, Ill-Advised Vanity Tour" makes a stop in Spokane. The king of musical comedy plays Martin Woldson Theater at The Fox on Friday, June 24, 2022.
The tour will be a redux of 2018's "The Ridiculously Self-Indulgent, Ill-Advised Vanity Tour," where Weird Al ditched the elaborate costumes and highly-choreographed stage show in favor of a stripped-down show focusing on the music. Instead of focusing on all of his biggest hits, the setlist changes night-to-night and features a ton of his hilarious originals and deeper album cuts.
Oddball comedian Emo Philips — who Weird Al fans will recognize as Joe Early from
UHF
— will open the show.
Tickets for Weird Al at The Fox go on sale Friday, December 10, at 10 am via
foxtheaterspokane.org
. Tickets cost $40-$85. There are also VIP tickets for $329, which go on sale at the same time via
cidentertainment.com
.