We asked these local leaders to share their concerns and hopes via email.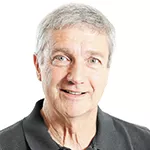 DON KARDONG
Founder of Bloomsday
I'm worried that health care workers don't have all the protective gear they need to stay healthy during the pandemic. That includes my daughter, a nurse practitioner. When Dr. Anthony Fauci gives an update on the situation, I'm hopeful that I'm getting good information and that "this too will pass."
OZZIE KNEZOVICH
Spokane County Sheriff
The thing I worry most about is the panic buying that is going on. We need people to go back to normal shopping patterns. The thing that gives me hope is the number of people willing to volunteer to help get our community through this pandemic.
LISA BROWN
Director of the Washington Department of Commerce
This crisis will most harm the people who already are living on the edge in a country with unacceptable inequality. I worry about the competence and character of many of our national leaders. I'm inspired when I see artisans, activists, students, educators, health care and child care workers, entrepreneurs, and quirky, diverse, nature-loving locals rallying to help others and make the future better for our region and planet.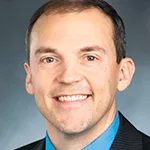 MARCUS RICCELLI
Washington state representative; D-Spokane
I am very worried about the food security of our area with so many people being impacted economically. I know in the oncoming days there will likely be more people than ever struggling with hunger and our food aid entities are already stretched past the limits. I am given hope by the community's heartfelt response to people's needs and the willingness to support one another in creative ways.
GINGER EWING
Executive Director of Terrain
I believe strongly that we need to feed people's bellies, but we also need to feed their hearts, their minds and their souls, and I'm worried that the spaces that bring us together and connect us to community — where we raise our voices, where we feel whole — will not survive.
As for hope? Neighbors checking in on one another. Digital watch parties and serenades. Families out on walks; volunteerism; online groups formed to share resources and support. Crisis can reveal the best in us, and I'm hopeful that when things return to normal, some of this spirit will survive.

ROB McCANN
CEO of Catholic Charities of Eastern Washington
We are all worried. Every time we cough or have a slight headache or sneeze ... we wonder: Is this it? Is it starting for me? But imagine living with that same daily fear and at the same time being homeless or living in poverty or struggling with day-to-day survival even before this virus came to town?
The poor see the lines of full shopping carts at Costco on TV. But they don't have Costco cards and even if they did, they don't have the money to stock up on anything. Imagine looking at the TV and looking at your kids and knowing that. That's super hard. That's fear doubled down.
What gives me hope and what will beat that fear down is watching our staff who say no to panic and come to work in the middle of this storm to keep serving the homeless in our five shelters and the thousands of fragile seniors who rely on us to get by every single day. We are still in the game and we will stay in the game.
Catholic Charities serves the vulnerable, the fragile and those who live in fear. Well, guess what, that's all of us right now. We all breath the same air. So my hope lies in the knowledge that Catholic Charities is going to stay in the game and serve all of us. Simple as that. The strength of any community is measured in how it behaves when times are tough and how it treats its most vulnerable members. The measuring stick is out and I like Spokane's chances to show love, walk courageously and care for each other like rock stars. We always do. That's what makes this community great.
CRAIG MEIDL
Spokane Police Chief
I was most worried about what we saw when we first heard about this pandemic, and the empty store shelves potentially depriving others in greater need of essential items for their families. I now have hope because the store shelves are slowly returning to normal, supply is starting to catch up with demand, businesses are encouraging shoppers to take only what they need, and the community has rallied behind a single message of getting through this without politics (schools are stepping up to help feed families, government is suspending evictions, private individuals are giving grace periods on rent, and so much more).

STEVE WIDMYER
Coeur d'Alene Mayor
What worries me most is the health and safety of our citizens. Particularly our elderly and our most vulnerable ones. We must protect them. We live in a caring community. What gives me hope is the outpouring of people willing to help their community. We will get through this together.
MANDY MANNING
2018 National Teacher of the Year
With all of the uncertainty, isolation, and insecurity with not knowing how to operate in this new reality, I am most worried for those individuals who are not self-reliant — the children and the elderly, the people who count on others to ensure they are safe, healthy and secure. What gives me hope are the educators, the community members, and the neighbors stepping up to help one another and showing that we really do care about each other. That's how we get through this, by taking care of each other.
BEN STUCKART
Director of Spokane Low Income Housing Consortium
I am most worried about the vulnerable in our society. People one paycheck away from homelessness cannot afford to have their work shut down. I am hopeful when I see people like Rick Clark collecting donations and feeding different groups each night using local restaurants.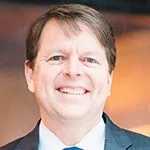 BREEAN BEGGS
Spokane City Council President
My worry is that the complexity of grasping impacts of exponential disease growth will delay social distancing. But every day I see more people grasping the real threat and taking action to protect themselves and others. Just like St. Louis during the flu pandemic of 1918, Spokane has enough warning and thus the possibility to avoid the worst of it.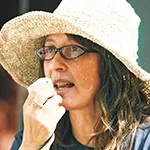 LIZ MOORE
Director of the Peace and Justice Action League of Spokane
I'm most worried about people in positions of power using this crisis to advance their own agendas, fueling systems that only work for the greedy few at the top while trying to divide us against each other based on what someone looks like, where they come from, or how much money they have. Right now especially, we all should be focusing on how this pandemic's multi-generational, heartbreaking, and devastating impacts hurt the health, safety, and financial security of working-class people, hitting hardest the people who were already most exploited or most vulnerable — particularly poor and houseless people, people of color, and undocumented people — broadening and deepening longstanding inequities across class lines.
I practice cultivating hope by listening to people courageously telling their own stories, by looking for helpers, and by noticing when people join together across all walks of life, because we care about loved ones and strangers in our human family.