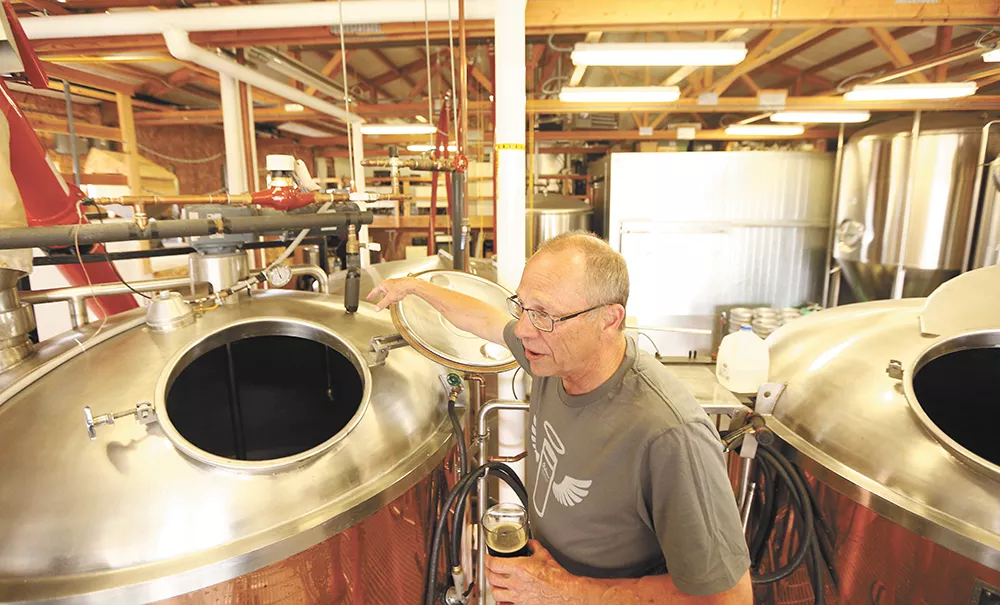 You always hear about the collegial nature of the Inland Northwest's craft brewing scene. The brewers are mostly all friends who love each other's beer and are known to lend a helping hand when needed, but it seems that No-Li Brewhouse and Orlison Brewing Co. have taken things to the next level.
Last week it was announced that No-Li would be brewing out at Orlison's Airway Heights production facility in order to roll out a 12-ounce can of their Born & Raised IPA, which has essentially become No-Li's flagship brew. No-Li's John Bryant said his company's Logan neighborhood brewery is at capacity and unable to expand, so teaming up with a partner, and a local one, at that, is key for No-Li to keep up with increased demand
"We've driven every block of Spokane selling this beer, so it was a priority for us to brew it and keep it in Spokane, and we were able to work it out," says Bryant, adding that his brewers will be on site at Orlison to brew, but on Orlison's equipment.
For Orlison's Orlin Reinbold, contracting his space to No-Li was a win-win decision, even if his own brewery is also undergoing considerable expansion.
"We're moving that many more barrels of beer through our brewery, which helps our overhead, and we're also helping No-Li," says Reinbold. "But I think my brewers will also learn from their brewers."
Reinbold says that Orlison beer is now making its way into the Carolinas as well as Canada, but that they'll be able to keep up with demand even while sparing some time for No-Li. But No-Li is looking to expand their production capabilities in the next two years, with an eye on making the step to becoming a true regional brewery.
Meanwhile, in Idaho
Across the border in Post Falls, there's another new brewery set to open up. Post Falls Brewing Co. is currently building a structure at the corner of First Avenue and Spokane Street. The operation will be the third brewery in Post Falls, joining Downdraft Brewing and Selkirk Abbey. Post Falls Brewing's opening date has yet to be determined. ♦