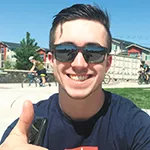 A.Tyler Brownfield
Right now we're listening to a bunch of oldies, because the sun is coming out. Like this week we were playing a lot of "Don't Worry Be Happy" by Bobby McFerrin, Eagles this week... Creedence Clearwater Revival, a lot of Beach Boys this week.
---
Sarah Schoonover
Right now I have all '80s music.
Any artists in particular?
Right now Stevie Nicks.


---
Dani Watsek
A lot of, like, old school rap.
Any artists in particular?
Yeah, I listen to a lot of Jay-Z when I run, DMX.


---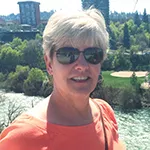 Sydney Conklin
I just listen to whatever's loaded on my iPod.
Anything in particular?
Country. I like Brett Young's new album. I like Midland... Old Dominion.
---
Liz Giancola
It's mostly, like, '90s pop... There's Beyoncé "Run The World (Girls)." There's some Justin Timberlake, Sean Paul.



---
INTERVIEWS BY ERIC SCHUCHT
4/27/2018, KENDALL YARDS