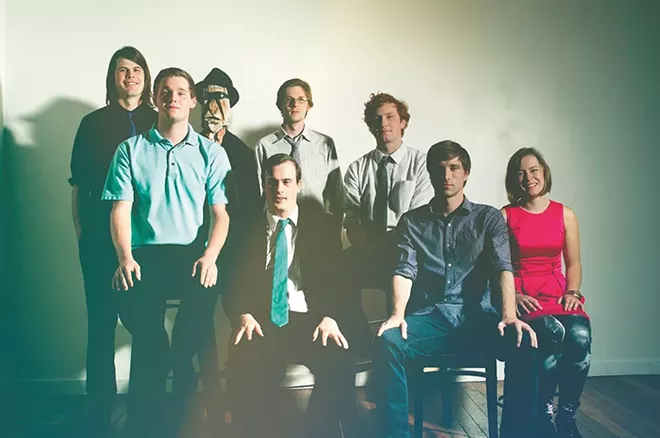 As we barrel toward August, it's worth noting that about a month from now, the kids will be back in the school. How that affects entertaining yourself just depends on your personal situation. So as you mull over your lot in life, here are some ways to stay entertained in the days ahead:
Monday, July 30
MUSIC | The free Rainier nights at the Bartlett continue with a show tonight featuring
Mini Murders, Newman and dee-em
. Supporting local music with no money down? Great idea, do it to it.
Tuesday, July 31
OUTDOORS | Take advantage of REI's cool classes, including tonight's look at "
Preparing for the Unexpected: Outdoor Emergency Basics
." A great idea before your next camping trip, and it's free!
Wednesday, Aug. 1
FILM | Beat the heat by watching tens of thousands of Deadheads brave a balmy day in Philly back in 1989 for the
Grateful Dead Meet-up at the Movies
, tonight featuring a show from the old Kennedy Stadium, the last one ever at that revered venue, projected on the big screen of Regal Cinemas.
Thursday, Aug. 2
MUSIC | The oh-so-funky
Isley Brothers
are still going strong decades into the game, and you can bet their show at Coeur d'Alene Casino will be full of familiar hits. Like this one, although I wouldn't expect R. Kelly to show up:
WORDS | Before Lance Armstrong's scandal for his tainted Tour de France wins, America had a hero who had won multiple Tours in Greg LeMond. A life-threatening injury and schism from American racing during the Armstrong years pushed LeMond to the side, but
author Daniel de Vise
found a lot to write about, and he'll be at Auntie's to discuss his book
The Comeback
.
Friday, Aug. 3
MUSIC | I know the show is "sold out" but where there's a will, there's a way (and the internet) to find tickets for the
Willie Nelson/Alison Krauss
show tonight at Northern Quest. Two legends and fine live performers, they together make for one of the must-see shows of the summer.
FESTIVAL | The 50th anniversary of
Art on the Green
in CdA gets underway today, and runs through Sunday. Watch for the new Inlander for a story on how it grew into an amazing art fest.
MUSIC | Locals the
Ragtag Romantics
sign off with a farewell show tonight at the Big Dipper.
Saturday, Aug. 4
BEER | It's the
Spokane Brewers Festival
at the Spokane Arena, and this time, it's air-conditioned! After a couple of toasty years out in the parking lot, the festivities are moving inside and the festival is just one day. You'll sample dozens of beers and hear music from the Smokey Brights, South Hill and more on a stage curated by the
Inlander
.
WORDS | Join the party as Scablands Books releases local poet Aileen Keown Vaux's chapbook called
Consolation Prize
with a bash at Interpunct Press.
MUSIC | One of the baddest players on the planet,
Sam Bush
, swings by the Hive in Sandpoint for a show that will thrill you thanks to his mandolin chops. Trust me on that. If you're going to the Festival at Sandpoint for ZZ Top, consider this a nice nightcap. Here's a taste: