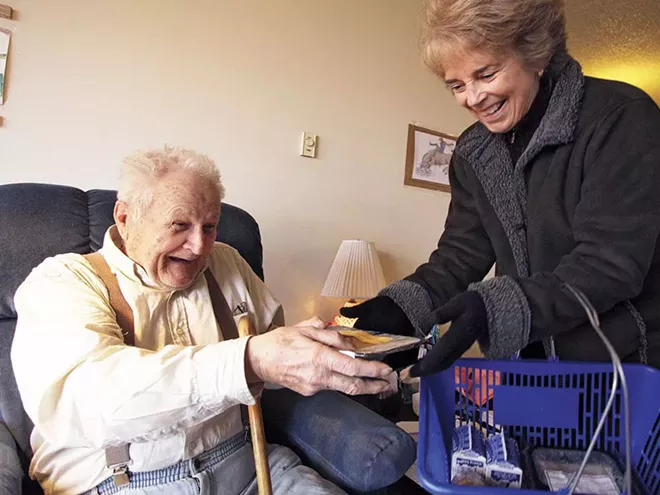 Over the course of nearly five years, a bookkeeper for Greater Spokane County Meals on Wheels (MOW) used at least $88,800 of the organization's money for personal expenses, according to charges filed in federal court.
Michelle Ferrell, the bookkeeper who has since been let go from the nonprofit, faces a charge of wire fraud that can carry a maximum sentence of 20 years in federal prison. Rick Waldt, a board member for the Greater Spokane County Meals on Wheels, says they found out about the fraud soon after MOW hired a new executive director, Marta Harrington, in December 2017.
"The initial impact was everybody was stunned," Waldt says. "It kind of knocked us for an emotional loop."
According to the charges, Ferrell used her access to the organization's funds "to make electronic fund transfers to, and debit card purchases from, various businesses and entities for her personal benefit." She allegedly disguised the purchases to make them appear like they were MOW expenses. In addition, she is accused of failing to file quarterly tax returns, costing the organization more than $120,000 in back taxes, the charges state.
While Waldt says Greater Spokane County Meals on Wheels had to "tighten our belts" as a result, it did not impact service to customers. "As we dug into the situation and looked at what we could or couldn't do, we realized we could make the necessary adjustment without affecting service to our customers."
Waldt says the organization has used the opportunity to revamp its systems and internal controls to ensure nothing like it happens again.
"Once this is behind us, we'll all take a giant sigh of relief," he says.