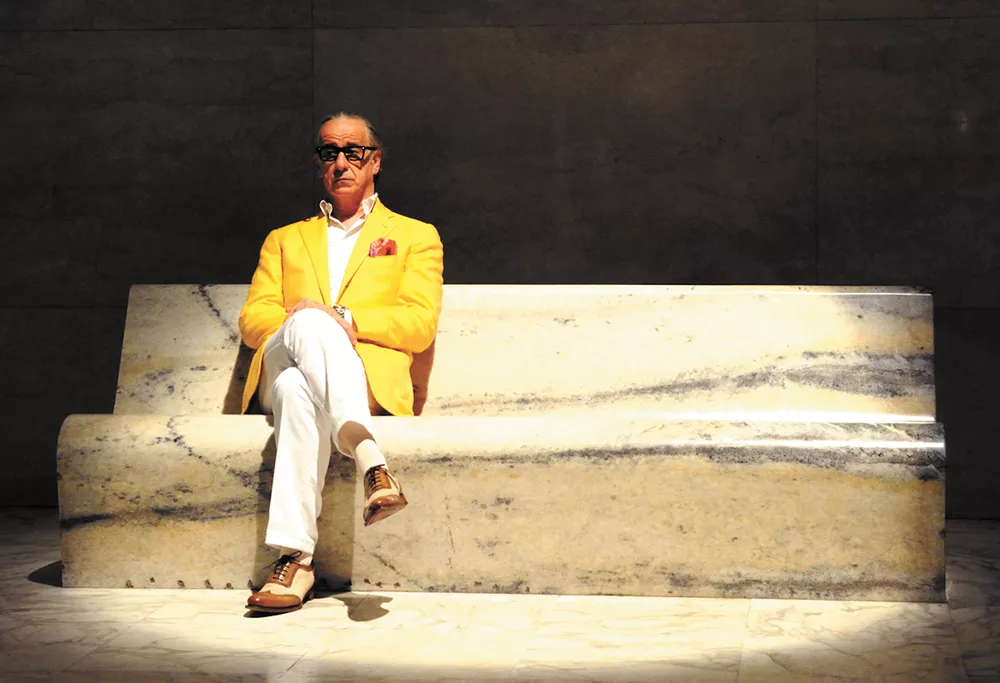 Enough, already, about the comparisons between The Great Beauty and practically every movie made by Federico Fellini. They've been going on in early reviews and in conversations among snooty filmgoers since its premiere last spring at Cannes. Yes, it was shot in Rome; yes, it's in Italian; yes, director Paolo Sorrentino likes to have his actors' faces tell their stories. And it does resemble La Dolce Vita in style and structure.
But this lovely film, which smoothly drifts between ruminations on love and life and death and art and sex and memories and regrets and spirituality, stands solidly on its own two legs. It's a gorgeously photographed movie that opens as a kind of travelogue, with a camera floating in and around the sights and sounds and people and places — though not the usual iconic ones — of Rome.
Then we meet Jep Gambardella (Toni Servillo), a once-successful one-shot novelist who has since gone into journalism but now, upon celebrating his 65th birthday, is wondering what it's all about. That decades-old novel turned him into a local star, and he's still revered and respected for it, still hanging out with beautiful people and intellectuals, still meeting and bedding women of all ages. "I have no idea how many women I've slept with," he casually tells someone. "I'm no good at math."
Jep isn't jaded, but he doesn't seem very happy. Though he's wealthy and a regular on the raucous party scene, the only decisions he makes during his many long, solitary walks between those parties are along the lines of "Now that I've reached this age, I can't any longer waste time doing things I don't want to do" — without knowing what he does want to do.
Then life, along with death, hits him right between the eyes. Old acquaintance Alfredi shows up at Jep's door, telling him that his own wife of 35 years has died, and that she had really loved Jep all along, even though she walked out on him 40 years ago.
Now there's something to think about. As is Jep's chance meeting with an old pal whose beautiful 40-year-old daughter Ramona might need a good man in her life. As is Jep's realization, through the help of a self-proclaimed "trustworthy" fellow named Stefano, that Rome is a magical place if you know where to look. Stefano knows. Now, so do Jep and Ramona, and so will you. ♦