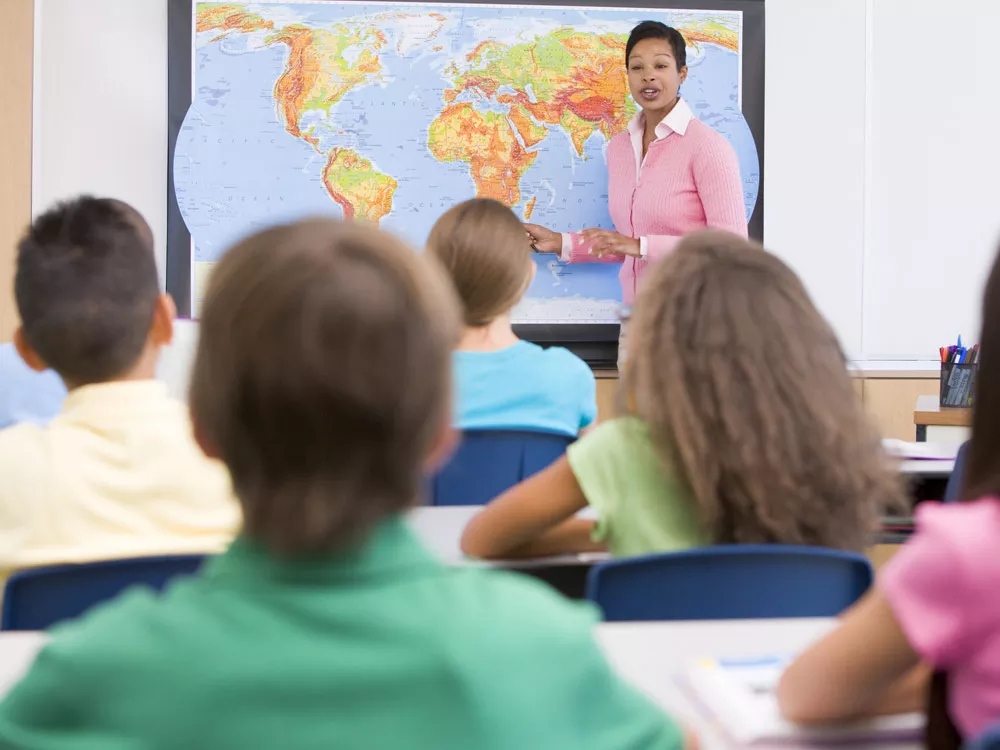 This story has been updated from its original version, with a response The Inlander received after press time.
Voters could lop off as much as 25 percent of the budget from local schools on Feb. 14. Yet, those same school districts are legally banned from officially asking voters to, please, keep that funding.
This time, 13 school districts in the Spokane area — including Spokane Public Schools, Mead, Deer Park, Central Valley and East Valley — are attempting to renew their maintenance and operation levy that funds sports, art, music and an increasing chunk of general education funding. To do that, voters need to be willing to renew — and, in most areas, slightly increase — part of their property taxes.
Last year, voters rejected nearly every school bond request in the state. Passing a levy is easier — levies only require a simple majority to pass, while bonds have a 60 percent threshold. But the stakes are far higher for levies. Bonds allow districts to go in debt for large-scale renovations or constructing new buildings. Levies pay for the day-to-day.
Losing the levy would mean a $73 million cut for the district, says Mark Anderson, associate superintendent for Spokane Public Schools. To put that in perspective, Anderson says the painful cuts over the last decades have only totaled $45 million. That could mean the loss of sports, after-school programs, counselors, many teachers and administrators, and an increase in class sizes.
"It could be close to 200 positions. We'd reduce our bus services down to 30 percent," says Tom Rockefeller, Mead's superintendent. "Our activities and athletics would be gone."
Losing the levy would mean a $73 million cut for Spokane Public Schools.
From their offices, neither Rockefeller nor Anderson can tell voters to vote for the levy.
Teachers and administrators can use district time and resources to inform voters about the levy. But legally they can't use district time and resources — taxpayer-funded time and resources — to advocate for or against the levy. Education and advocacy can be a narrow line. Teachers can donate on their own time or talk about it in the staff lounge, but in the rest of the building, they're banned from levy advocacy. Anderson says he passes out state Public Disclosure Commission (PDC) guidelines to make sure everything remains proper.
Last year, Laurie Rogers, a longtime critic of the education system in Spokane, filed a complaint with the PDC, citing emails to argue the district violated state law by using school facilities to advocate for school board candidate Deanna Brower and the 2009 bond and levy measures. (Anderson doesn't believe any rules were broken.) The PDC is now investigating.
While Rogers has been interviewed in the past, she declined to be interviewed for this article. She did point to her blog and offered one quote: "You have failed to properly inform the public." She wouldn't say whether she's working with the anti-levy campaign.
Meanwhile, questions loom around Citizens for Responsible Taxation, the group publicly opposing the levy. Their website quotes the Bible, Thomas Jefferson and George Orwell to argue against any new taxes that levies could pose — saying the district should live within their current budget. The site features reprinted articles from Rogers and the conservative Washington Policy Center alleging poor budgetary practices by area school districts.
But on the PDC website, only two donations make up the $55,500 in the group's war chest: One is from former tire store owner Duane Alton, and the other from his son, Matt Alton. When contacted, Duane declined to comment. As of press time, Matt had not returned phone calls.
In 2011, the group filed as both a continuing and a single-year committee. One $1,800 donor on the single-year committee for 2011 is identified only as "Anonymous Donor" from "Unknown WA."
According to Lori Anderson, a PDC spokeswoman, that's illegal.
The maximum limit for anonymous donations from such a group is either $300 or 1 percent of the total donations. The group fulfills neither.
In an e-mail sent after press time, Duane Alton wrote:
Our status with the PDC is in transition as we speak. We have been both a Election Year Only Committee and a Continuing Political Committee. We were a EYOC last year when we received Tony Perkins' recommendation to file as CPC (April, 2011). When we attempted to follow Tony's suggestion, Jennifer Hansen recommended to our Secretary/Treasurer we change to maintain EYOC status. Then I instructed our Sec./Treas. to file CPC in January of this year. Thus, we are currently CPC. Please understand we believe the confusion was unintended. No one at fault. Just a matter of being on the same page.
The anonymous contribution was deposited in our bank account last year. We noticed the deposit, did not know the name(s) of individual(s) giving the monies, so it was listed as an anonymous donation. When we inquired of the bank about disclosure laws, we were assured that no name was required or recorded, simply date and amount. This was fully accepted until recent conversations with Jennifer and Kurt at the PDC. They have asked us to re-identify some $1850 which was entered as anonymous. This we are in the process of doing. As soon as we identify we will make that modification in the report filed almost a year ago. Of course, we have no assurance donor(s) will identify.
The PDC has not launched an investigation into the group. For the PDC to investigate any violation, of course, someone has to complain.