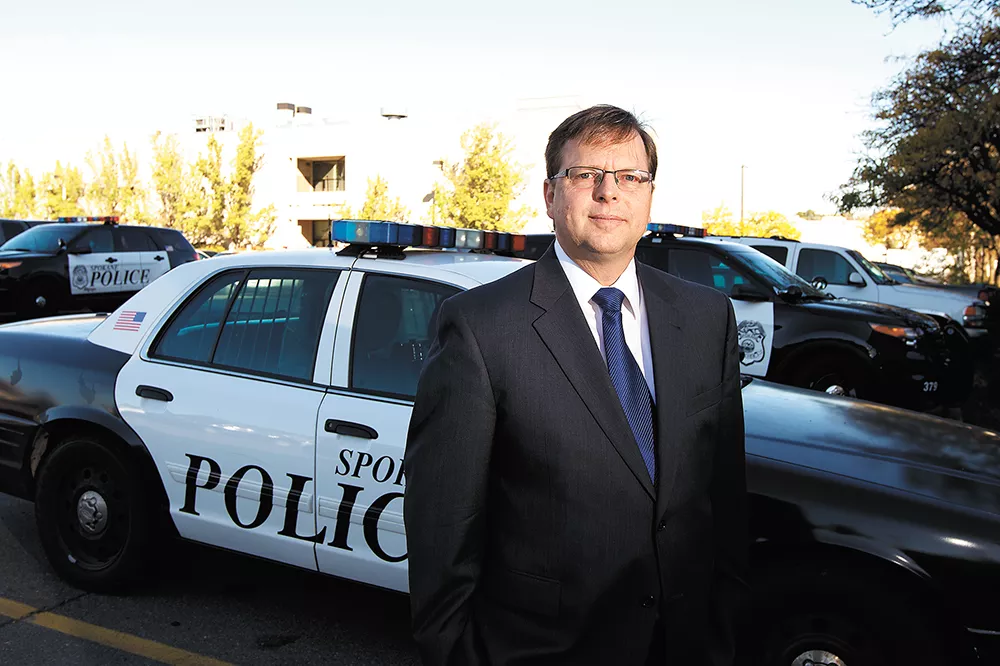 NOT NEUTRAL
Come Dec. 14, the Federal Communications Commission could decide to let internet service providers speed up or slow down websites of their choosing, or charge internet users based on the sites they want to access.
The commission is set to vote that day on a repeal of rules that to this point have maintained "net neutrality," which prevents providers like Comcast and Verizon from favoring their own services or charging more to businesses like Netflix or Google so they don't have their speed throttled.
FCC Chairman Ajit Pai is leading the push to REPEAL NET NEUTRALITY through the "Restoring Internet Freedom" order.
Pai and conservatives like Eastern Washington Rep. Cathy McMorris Rodgers support the repeal, saying the regulations have slowed investment in broadband upgrades, especially in rural areas. They say repealing the rules would spur investment, and argue that consumers will still be protected by anti-trust laws and policies overseen by the Federal Trade Commission.
On Cyber Monday, Nov. 27, hundreds of online businesses, including Twitter, Reddit and Vimeo, signed onto a letter calling on the FCC to vote against the order. The groups point to the fact that last year people spent nearly $3.5 billion on Cyber Monday, making it to that point the biggest e-commerce day in U.S. history.
"Our current net neutrality rules support innovation and give all businesses the opportunity to compete equally for consumers," the letter states.
People who oppose the rollback are now planning protests outside Verizon stores nationwide on Dec. 7. A Spokane protest is planned for noon that day in front of the Verizon store on N. Division and W. Francis Avenue. (SAMANTHA WOHLFEIL)
BOXED OUT
A criminal past will no longer define job applicants in the city of Spokane — at least not initially. In a 5-2 vote this week, Spokane City Council passed an ordinance that bars private employers from asking about criminal history, or running a criminal background check, until after an interview. After a one-year grace period, businesses could face fines for violating the law, which does not restrict employers from running a background check later in the process.
The new law is the latest in a growing movement nationwide to "BAN THE BOX," referring to job applications that ask people to reveal their troubled pasts. Councilmembers Candace Mumm and Mike Fagan voted against the law.
"The employer still gets total decision making," says Councilman Breean Beggs, who supported the ordinance. "It's more effective to hear from a person directly, than to make up what the crime might've been. If it's just a box, you don't know."
The city council voted in 2014 to "ban the box" on applications for city employment, and the Spokane County Board of Commissioners did the same earlier this year for jobs in the county.
The new city law, which will take effect next year, aligns Spokane with at least 15 other localities that have extended the policy to private employment, including Seattle, Portland, New York City, Chicago and the District of Columbia.
Mumm says she voted against the ordinance because it "fines businesses for accessing public records" and can do so on the first offense.
Beggs says the goal is not to fine employers. As long as they cooperate, he says, they won't be fined.
"This takes best practices for economic growth and spreads it throughout the city," he says. "It's like wearing seat belts. It's best practice." (MITCH RYALS)
COUNTER APPROACH
It's been more than a month since Washington State University President Kirk Schulz instructed each university department to REDUCE ITS SPENDING by 2.5 percent and announced the performing arts program would be cut entirely.
But now, faculty and staff at WSU have countered with their own idea: cutting the salary of administrators, including Schulz.
Faculty members put together a petition proposing that all administrators making more than $300,000 have their pay reduced by 30 percent, all those making above $200,000 by 20 percent, and all those making more than $100,000 by 10 percent. As of press time, the petition was signed by more than 650 current or former WSU faculty and staff or alumni.
Elizabeth Siler, an assistant professor of English, was one of the organizers of the petition. She says they plan on delivering the petition to the administration in the coming weeks. It's not a symbolic gesture, she says.
"I'm very serious and so are the other people involved," Siler tells the Inlander. "The bottom line is that the cuts need to come from the top."
In addition to the cut of the performing arts program, Siler says the plan to slash stipends of graduate teaching assistants is unacceptable.
As outlined, cutting administrator's salaries would only trim roughly $5 million per year, compared to the $10 million per year that Schulz has called for. But Shiler says other departments, like the Athletics Department, could make more sacrifices.
Phil Weiler, WSU spokesman, says the administration is aware of the petition. He notes that faculty and staff will receive a 1 percent salary increase each year for the next two years, while the administration will not. And he stresses that it's important that the university focus on savings now after it spent money on new investments, including the College of Medicine in Spokane.
"Given that investments benefit everybody, it makes sense that the entire university look at building reserves," Weiler says. "Asking to reduce budgets by 2.5 percent seems like a reasonable approach." (WILSON CRISCIONE)