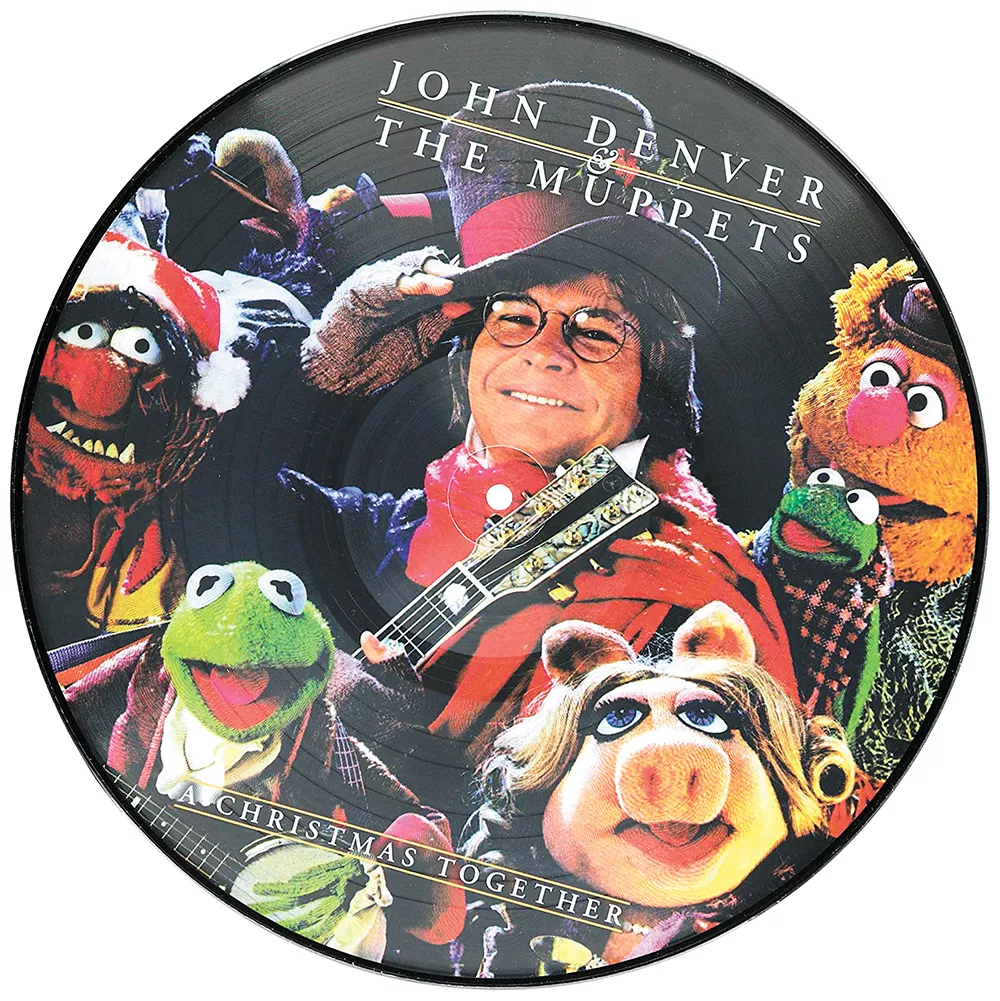 Say what you will about Christmas music and its inherently annoying sweetness. Only the Scroogiest among us don't have some fond musical memory from their lifetime of holidays.
While I've come to tolerate most Christmas music, and even enjoy much of it, my best memories of Yuletide tunes require a trip in the Wayback Machine to when my age was in single digits, my TV had an antenna and my older sisters' love of a schmaltzy singer-songwriter led me to embrace rather than mock him. Mockery would have to wait until my teens.
The 1979 pairing of the Muppets and John Denver for a Christmas album was a match made in heaven, at least for a Muppets-obsessed 7-year-old who couldn't get enough of Miss Piggy, Fozzie Bear and, especially, the rock 'n' roll animals populating The Muppet Show house band, Dr. Teeth and the Electric Mayhem.
The Muppet Show was in the midst of its five-year run, and John Denver was massively popular as both musician and TV host when together they made this Christmas TV special for ABC. I don't remember the show, but I remember getting the vinyl for Christmas that year and playing it over and over and over again. I was thrilled to hear Rowlf the Dog and Denver duet on a melancholy "Have Yourself a Merry Little Christmas," Dr. Teeth and company tackle the Beach Boys' "Little Saint Nick" and the whole crew do an exceedingly silly "The Twelve Days of Christmas."
As I got older, I aged out of the Muppets — and emphatically rebelled against the treacle of John Denver — until sometime after turning 30, when I sought out the CD version of A Christmas Together: John Denver & the Muppets and started a new ritual of spinning it at least once every holiday season.
Does it hold up? Well, it's exactly what you'd expect a Christmas album by John Denver and the Muppets to sound like. So, yes! But more important is its ability to transport me to my childhood living room, full of presents and family, where I played it so much I'm sure my parents and sisters regretted making the little boy of the house a passionate DJ with only one album to choose from. ♦
Dan Nailen is the Arts & Culture editor of the Inlander and the most annoyingly pro-Christmas member of his household.