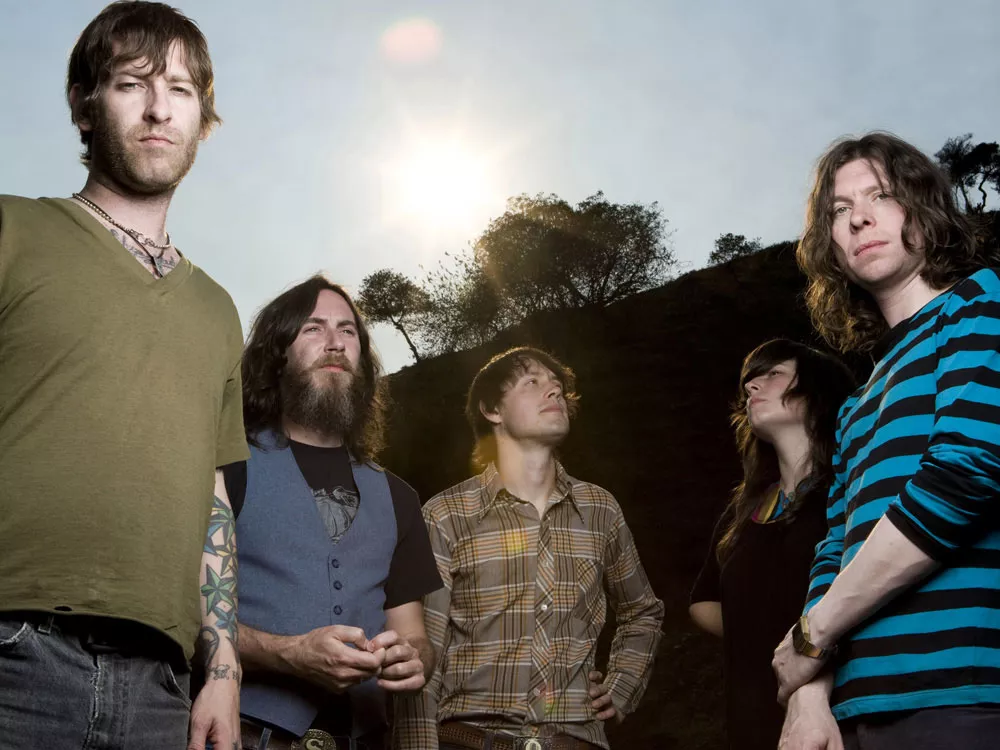 It's 1970 all over again on Black Mountain's new record, Wilderness Heart. The Canadian hard-rock band, which has attracted a loyal following by mining early heavy metal, digs a bit deeper this time and strikes the lode that is Led Zeppelin III.
The songs on this record tend to tickle you in all the right places musically, but the pedestrian stoner lyrics sometimes blunt the pleasure. While the band does lean heavily on the folksy vibe of softer Zep, there are moments of inspiration. "Old Fangs" has a swirly "Moving in Stereo" feel to it that works well with the male/female duet delivered by the band's vocalist team, Stephen McBean and Amber Webber. "Buried By the Blues" is a good song for a sleepy-time playlist.
The title track is the best of the bunch, however, delivering a riffy Fu Manchu ride steered by some fantastic female warbling.
DOWNLOAD: "Wilderness Heart"