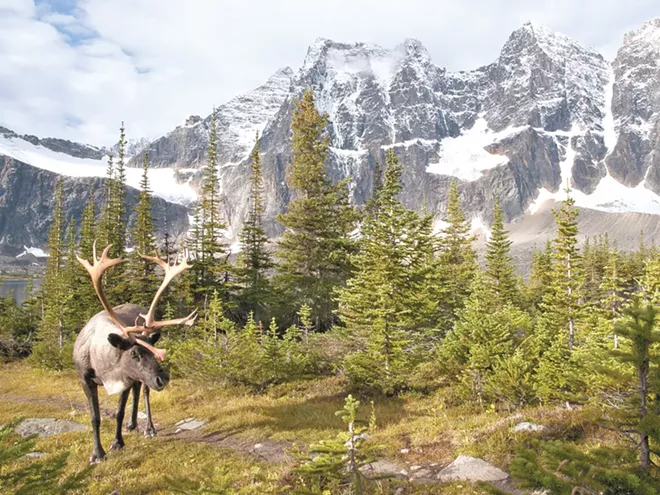 The last remaining caribou (aka reindeer) that venture into the contiguous United States, spending part of their time living in Northeast Washington and North Idaho, will likely be moved north into Canada as wildlife biologists attempt to save the dwindling endangered species.
As of March 2018, there were only three females remaining in the South Selkirk Caribou herd, says Norm Merz, wildlife biologist for the Kootenai Tribe of Idaho. But since then, one was killed by a cougar, and the radio collar stopped working on another, so only the location of one is known.
That female and four other caribou in the Purcell herd that are radio collared will likely be captured at some point this winter and moved to a maternal pen up in Canada, after which scientists will help figure out a captive breeding area, Merz says.
"The plan at this point is to capture those animals when it's safe to do so, which would likely be after we get some significant snowfall, and put them in the Revelstoke maternity pen," Merz says. "In the long term, the plan is to generate animals for reintroduction."
There's also a new wrinkle, after two caribou were spotted over in Montana, Merz says. Interested wildlife agencies are trying to figure out where they came from and what the plan for those animals should be.