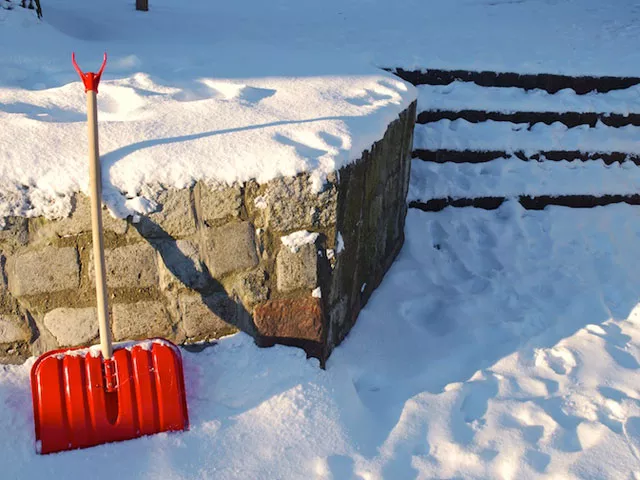 ONE DOWN, ONE TO GO?

With one winter storm already behind us, we intended to ask Spokane's street department how their fancy new plowing strategy worked and what they learned for next time. But Operations Engineer Andy Schenk says it's a moot point.
"All our weather reports said it was going to melt away, so we didn't declare a snow emergency," he says.
It's the "aw-screw-it" school of snow management.
Since last winter, Spokane looked to 11 other cities (mostly in Colorado and Michigan) for guidance on plowing during heavy snow. What they ended up with was a two-tiered response system. When Spokane gets two inches of snow (or more) and an additional four inches (or more) are predicted, the city declares a Stage One emergency. That means asking citizens to move their cars off of arterial streets and STA bus routes so plows can get through.
The city declares a Stage Two emergency with six inches of snow (or more) on the way. In this case, they ask people to move their cars to the odd side of their streets (that is, the side of the street with odd-numbered addresses).
But with the relative lameness of this last storm, the city didn't activate either emergency level. They still plowed arterials, but they left residential streets alone, surmising — correctly — that rain would wash the problem away.
Schenk says it's hard to say what the rest of the winter will hold. Long-term forecasts have been iffy. In the meantime, Spokane's 11 new plows and robust new response system are just warming the bench, waiting to be called into the big game. (JOEL SMITH)
PARADISE SAVED, NOT PAVED
People move to Spokane, it's said, for its vibrant downtown, its proximity to nature and its affordable way of life. Nobody ever moved to Spokane for the parking lots.
And if they did, now they have less of a reason.
Last week, the Spokane City Council changed city code to prohibit the construction of downtown surface parking lots that aren't accompanied by a building. Councilmen Richard Rush, Jon Snyder and Steve Corker, along with Council President Joe Shogan, cast the votes in favor of the ban, which was recommended by the city's planning commission.
"[A parking lot] can't be the primary use of a piece of property," says Louis Meuler, who works in the city's planning department.
We probably don't even need extra lots anyway. According to a Downtown Spokane Partnership study from 2005, peak parking usage spikes consume only 64 percent of downtown's 8,300 spots. That study is expected to be updated in 2010.
The new ban would have prevented Spokane's newest parking lot, just south of the INB Performing Arts Center, from gobbling up the block's old building and the weeping willow behind it. And it would have helped prevent the art deco Rookery Block from being razed in 2005.
"[The ban's] for the future, but it's also for the present," says Matt Cohen, who chairs the Spokane Preservation Advocates advocacy committee.
LAWYER EMPLOYMENT ACT
When Mayor Sandi Bloem and the Coeur d'Alene City Council convene on Jan. 5 for their first meeting of 2010, will they be sworn in as victors in November's city elections? Or will a lawsuit, asking that the election be tossed out, cause a round of swearing instead of a swearing-in?
Jim Brannon came within five votes of unseating incumbent councilman Mike Kennedy in a campaign in which Brannon was a) fired from his job as director of Habitat for Humanity just hours before the only televised candidate forum, and b) was swept up in a resulting wave of suspicion from supporters that his firing meant the "powers that be" were somehow hijacking the election. (The mayor and all three council incumbents won.)
Instead of asking for a recount — in which, by Idaho law, the same people run the same ballots through the same machines — Brannon challenged the validity of the election itself, alleging six or seven instances of voters improperly casting ballots.
Several are Coeur d'Alene residents who currently live in Canada; one is a master sergeant who's in the Army and used to live in Post Falls but is currently deployed in Kuwait.
The challenge has resulted in Brannon hiring an attorney, his opponent Kennedy hiring two attorneys and the City Attorney hiring an attorney.
District Court Judge Charles Hosack's chambers have told the city that initial hearings on a motion to dismiss the suit can be held March 2 — shockingly far off when the makeup of the city government is in question.
"It's kind of a weird deal," City Attorney Mike Gridley says, but filing a challenge doesn't change anything until a judge says, "Hey, hold on there, fella." For now, "The record is clear: The votes have been canvassed and the winners determined." (KEVIN TAYLOR)