When the ice freezes 5 inches thick on Fernan Lake, the large, friendly pond on the edge of Coeur d'Alene, you know winter in North Idaho has settled in for a long winter's stay.
Many years ago, Fernan Lake froze solid enough every year for teenage boys or their crazy elders to drive Model T Fords for exhilarating spins out over the ice. A whole industry existed to cut and deliver large chunks of ice to cool the food-filled iceboxes of the townfolk.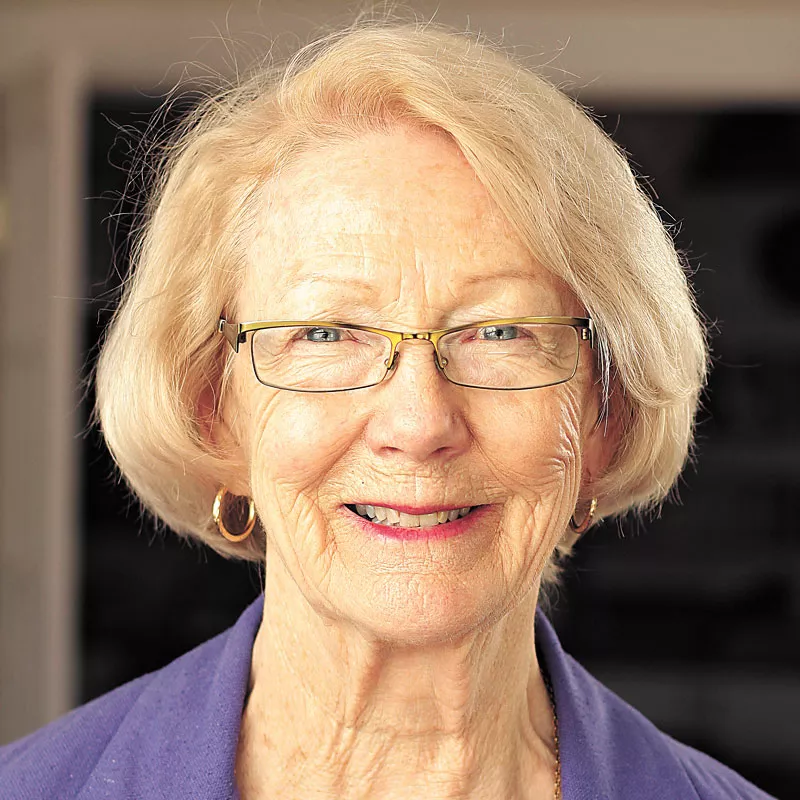 Today's cars are way too heavy for Fernan Lake to hold, and the ice on Fernan in recent years has been far too thin. Recently, younger and older skaters have been sighted playing hockey on Fernan when it's been cold enough.
I remember ice skating on Cougar Bay on a New Year's Day, with the sun shining down on a glistening surface so glassy one could watch the fish swim underneath the ice while skating. An eagle or two could be glimpsed soaring in the sky above. Winter seemed the best possible time to be alive.
But now, like most folks in the region, we're viewing winter from a window of a warm room or car.
Windows are a major feature of our winter world. Deer wandering through the yards of our homes are seen through windows. So are chickadees, nuthatches and juncos that we attract to our seed-loaded, hanging bird feeders.
From windows in our cozy houses and cars, we observe the wild creatures that have to work around the clock to find food — through windblown snow or rain, dropping temperatures, short cold days and long freezing nights.
We wonder whether the critters will make it through the winter, remembering the bones our dogs brought home after those memorable winters when the snow covered the ground from Christmas through March.
Most of the wildlife species avoid the city. But some, such as the ubiquitous deer, find urban living more attractive than life in the woods where the scary things linger, eager to eat them.
Word has it the Dalton Gardens City Council is at work formulating an ordinance to prohibit its residents from feeding deer. Sounds like a hard-to-enforce but very good idea. Since deer are quick to help themselves to seeds put out to feed the aforementioned chickadees, nuthatches and juncos, will the innocent bird lover be cited for feeding the deer?
Deerskin coats are mostly seen on cowboys in the movies. The real furbearers have been growing extra-thick coats to make life in the outdoors more bearable. Most every wild creature in Idaho is considered fair game, either for shooting during hunting season for food or for trapping for hides.
Idaho regulates trapping of eight furbearing species. Trappers buy licenses from agency headquarters or sporting goods stores. All trapped game animals "harvested" must be reported. In the 2014-15 trapping season, trappers in the Idaho Panhandle can target badgers year-round, beavers from Nov. 1 through March, bobcats for three months starting Dec. 14, marten, mink, muskrat and otters from Nov. 1 through March 31. Foxes can be trapped for an additional two weeks in October.
The Panhandle region quota for killing river otters is 40 in 2015. Already, 37 have been reported as "harvested." Three species of furbearing animals — the lynx, the wolverine and the fisher — are state-protected species. If caught, trappers are required to release any of these gently and alive.
Last year two dogs were caught in body-gripping traps, which resulted in their deaths. As it turned out, in both instances the same inexperienced young trapper was to blame for placing the traps too close to a trail. His traps were heavy steel grippers, designed to be set underwater to catch beavers.
After a cry for changing the rules went up, we were told that the inexperienced young trapper's missteps were the only dog-killing incidents in the state. A requirement that an applicant for a trapping permit will be required to take a training course may be added to the trapping regulations.
In my youth, I spent a little time bird hunting with my good-shot husband and my .410 gauge shotgun. I can condone shooting deer and elk to put food on the table and in the freezer. But trapping wild animals in the woods of Idaho to be made into fur coats in Russia and China is beyond my understanding. Trapping seems very yesterday — a hangover from the hunter-gatherer past of our modern human family tree.
I expect it will take another 50 years before trapping wild animals to make money is no longer permitted in Idaho. Let's hope that lots of playful river otters are still around to enjoy the freedom when it comes. ♦