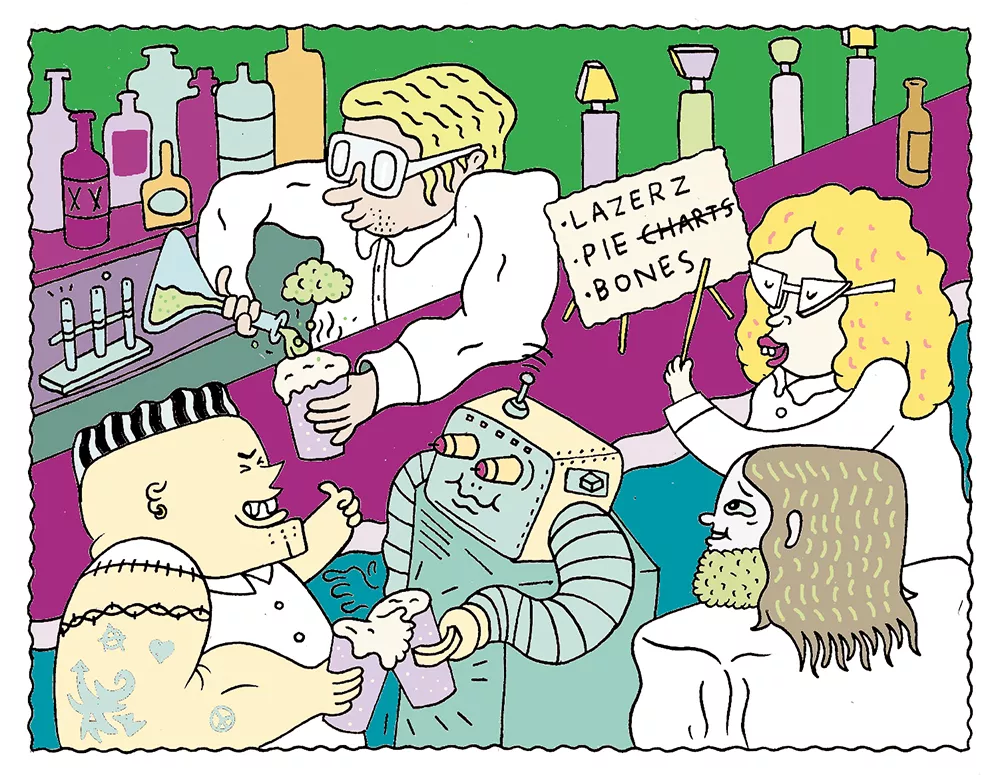 For many adults in our society, learning intentionally is left behind after education's formal end. Almost a quarter of Americans did not read a book in the past year. Americans also rank near the bottom in problem-solving among 20 other industrialized nations. Despite our widespread access to technology and information, we also fare poorly in math, literacy and general knowledge. We engage in heated debate and experimentation when it comes to educating children, but seldom consider the role of learning for adults — the very people who maintain our society's systems and cultural values.
The need for intelligent and creative adults to drive positive change was part of what drove Kenny Barney to study adult learning in his Master of Education program at Eastern Washington University.
"Once adults get involved in a profession, and they feel that they have accomplished enough or have studied enough to handle that position, they feel they don't need to learn any more," Barney says. He decided to complete the program and go into teaching as a community college professor: "When I started learning about how people learn, I felt like it was right up my alley, something that I wanted to do."
While completing school, Barney has worked with Patty Tully, owner of the Baby Bar, to design a recurring event called "Pub Science" where bar patrons can learn in the self-driven, collaborative way that is most useful for adult brains, while simultaneously drinking with friends. Alcohol can add fuel to any debate, for better or worse, but in this case the bar location is meant to add atmosphere as well as inebriation.
"Having a few beers and talking about important topics sometimes elevates the conversation to a point where it's annoying, or we need to stop," says Barney. "A lot of times, though, truth comes out, and truth comes out in a way that never would [without] the atmosphere."
The first Pub Science at the beginning of May drew about a dozen participants who gathered to learn about learning. A high density of smartphones in the room aided groups in researching different didactic methods, and then each team shared what they were learning with the rest in the room. In the spirit of student-driven learning, technology was again employed to gather the topics that interest people, using a program that collected phrases via a text line. Climate change, music theory, propaganda, pastries, Spokane as utopia, sexism, feminism and other subjects soon popped up on the screen.
"There are some controversial topic ideas," Barney says, "but that's what people are interested in."
In an aggressively meaningless media landscape, many American adults are not equipped with the cognitive skill and sharpness honed through intentional learning that they need to become reaquainted with objective reality, truth and analysis. Perhaps one place to start addressing this pressing issue is where people already gather: the neighborhood watering hole. ♦
Taylor Weech, who hosts the weekly public affairs program Praxis on KYRS-FM, is a Spokane writer and activist. She's advocated, among other things, for environmental sustainability and all-ages access to the arts.