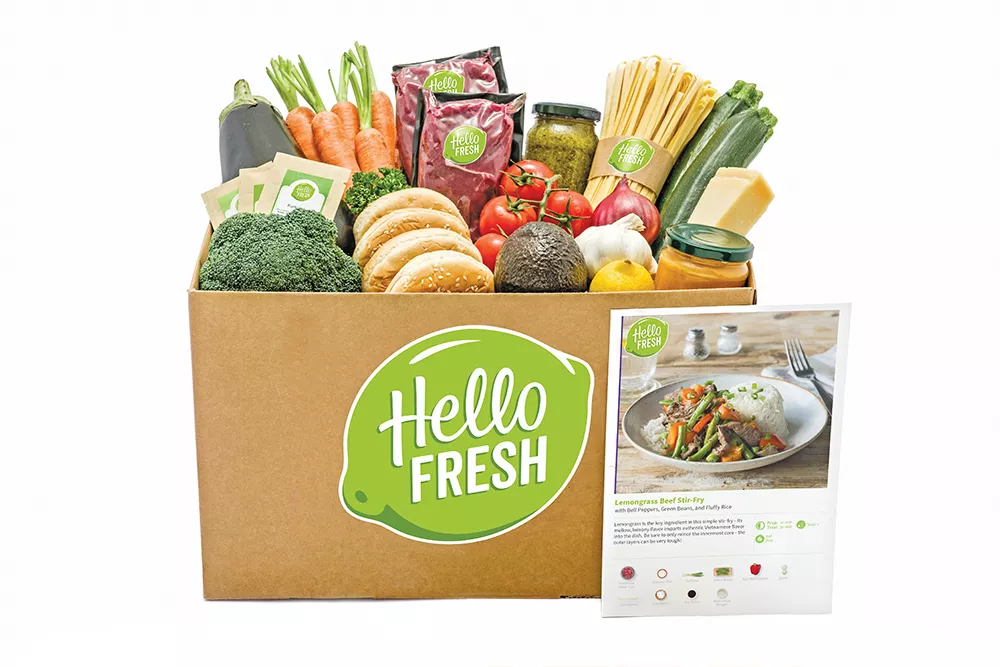 I am an ardent do-it-your-selfer. I have painted houses, refinished hardwood floors, built half of six children, installed car stereos — I am even writing this article myself. When I can, I like to do my own cooking as well. However, like a lot of working parents, I often get home too late to be able to feed the ravenous masses (we still have four teenagers at home).
When I do cook, I am a bit of a diva and need about three people following me around cleaning up and at least one sous chef for me to boss around. Fortunately, my wife grew up the middle of nine children, so she can turn out a meal for a big troop, but it does tend towards babysitter food — quesadillas, mac and cheese, enchiladas, spaghetti, pancakes. (She approved of this portrayal.) This repertoire had been ideal for the past 22 years of kid rearing.
But lately we seem to eat out more and more. Dinner at our favorite neighborhood Mexican restaurant usually runs $150 with a tip and, more importantly, comes with about 1,500 more calories per person than the recommended daily allowance.
That is just not practical, responsible or sustainable.
Enter HelloFresh, one of a number of whole-food mail delivery services. After selecting a month or so of meals from a gusta-erotic array of photos and text, a temperature-regulated box shows up on our porch every Monday.
Aside from olive oil, salt, pepper and cookware, the plain cardboard box contains all necessary ingredients, soup to nuts. We subscribe to the weekly four-serving, three-meal service — all in for about a Benjamin a week, including delivery.
The portions are ample, and all six of us are usually easily fed with the four-serving size. Every little spice and flourish is included, right down to the fig jam for a reduction sauce, or Korean pepper crystals. Most importantly, each meal comes with a comprehensive instruction card. This company originated in Germany, and it shows. The instructions are stylishly engineered, with details about whether to slice, dice or chop the shallots and so on. We have been making every meal... for months. The kids are learning some technique — they now know how to chiffonade and flash pickle. We don't mess up the kitchen much because everything is in that one bag, and usually the only hardware needed is one pan, the occasional cookie sheet and a spatula or two. Importantly, it pencils out for us.
When I was writing this article, I was sitting in the lobby of a New York hotel and wanted to check my facts on HelloFresh. Turned out the company's U.S. headquarters was just two blocks away. Really!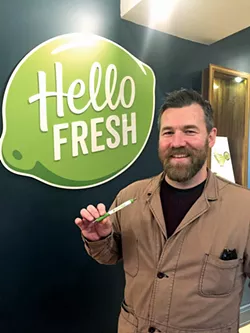 I coaxed my wife, and a few of our reticent kids, to swing by for an impromptu visit. I hoped to get a tour — maybe a free pen. We first arrived on the research and development floor where dozens of serious people sat at computers near large tables bearing plates of prepared food — the gustatory epicenter of HelloFresh. After a few uncomfortable minutes of them listening to my HelloFresh story, they directed us downstairs to the office manager, Meghan. Although company policy prevented a physical tour, she did give us an overview of their operation.
To me, this interaction was a perfect example of how a stranger, when confronted with sincere enthusiasm, is usually willing to connect with another. Our encounter cemented my previous impression that HelloFresh is a cool company that truly is trying to help us eat fresher, healthier and for less. Although there are numerous other food delivery services, some that even chop things up for you, loyalty is important to me and I am a HelloFresh guy — I have a pen to prove it.
Matt Thompson is a pediatrician at the Kids Clinic in Spokane.