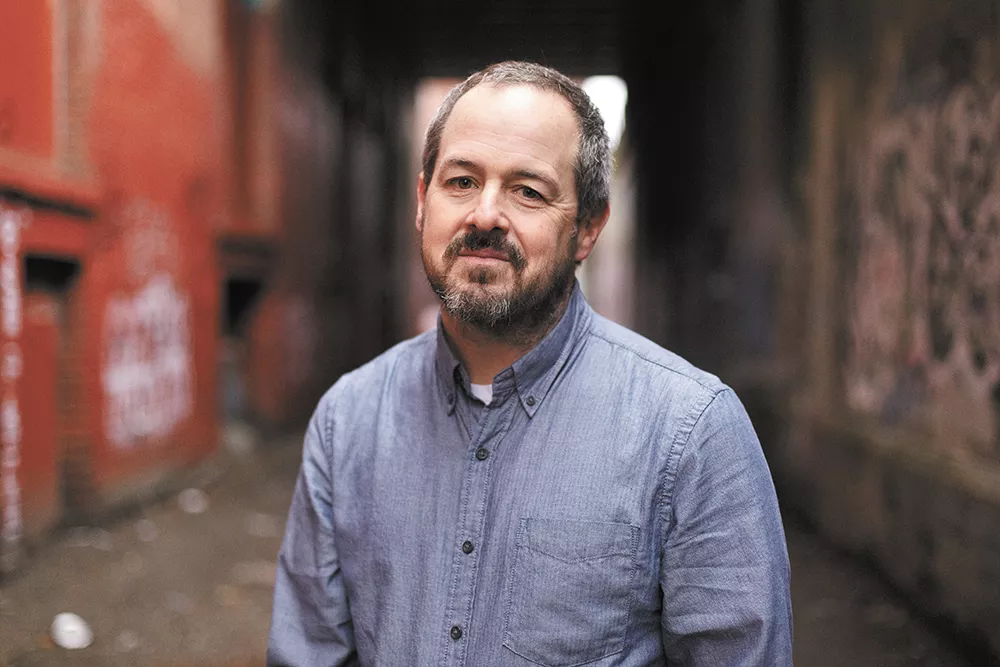 Last week, Humanities Washington announced that the new poet laureate for the state of Washington is none other than Spokane's own Tod Marshall, an acclaimed poet and English professor at Gonzaga.
INLANDER: What's the significance for you of being the first poet laureate from the east side of the state?
MARSHALL: I see myself as serving the entire state, and I want to meet as many people in as many different parts of Washington as possible: outreach in the arts is something that I feel very passionately about; everyone should have access to the arts and the humanities. If I can get in my Subaru and help bring the art — both through readings and through getting people to experiment with their own writing skills — to many parts of the state, then that's a good thing.
What do you hope to bring to the role, or add to the position, during your time?
I have proposed a project that will take me to many places in Washington and, in particular, populations in the state that are generally underserved in regards to the arts: rural and economically challenged areas, urban areas that may not have access to cultural programming. I will fulfill the charges of the position to stimulate awareness, and I will do my best to try to get people to find their own voices, to make their own poems.
You won the Humanities Washington award last spring, now this. What's next?
And, to toot my own horn — ugh, get it? — Bugle won the Washington State Book Award in between. I don't know what's next. I hope to do a good job bringing arts to the citizens of our state; so much of our daily living in the world only asks for a superficial sense of interaction — a flick on a screen, a click of a mouse, a quick text exchange. The arts — poetry, fiction, film, painting, dance, music — can ask us to focus a little bit more, to dwell in mystery without easy answers; ask Siri how to interpret Basho's "Old stone pond / frog jumps / splash." Of course, the arts can also be playful, revolutionary, and filled with anger. They are the vessels of the human intellect and human passions, and I'm honored to be recognized as a good diplomat for them to our state.
This interview was edited for length. The Washington State Poet Laureate is a joint program of the Washington State Arts Commission (ArtsWA) and Humanities Washington, and is appointed by the governor. The position is funded by the National Endowment for the Arts, the National Endowment for the Humanities, ArtsWA, and Humanities Washington.