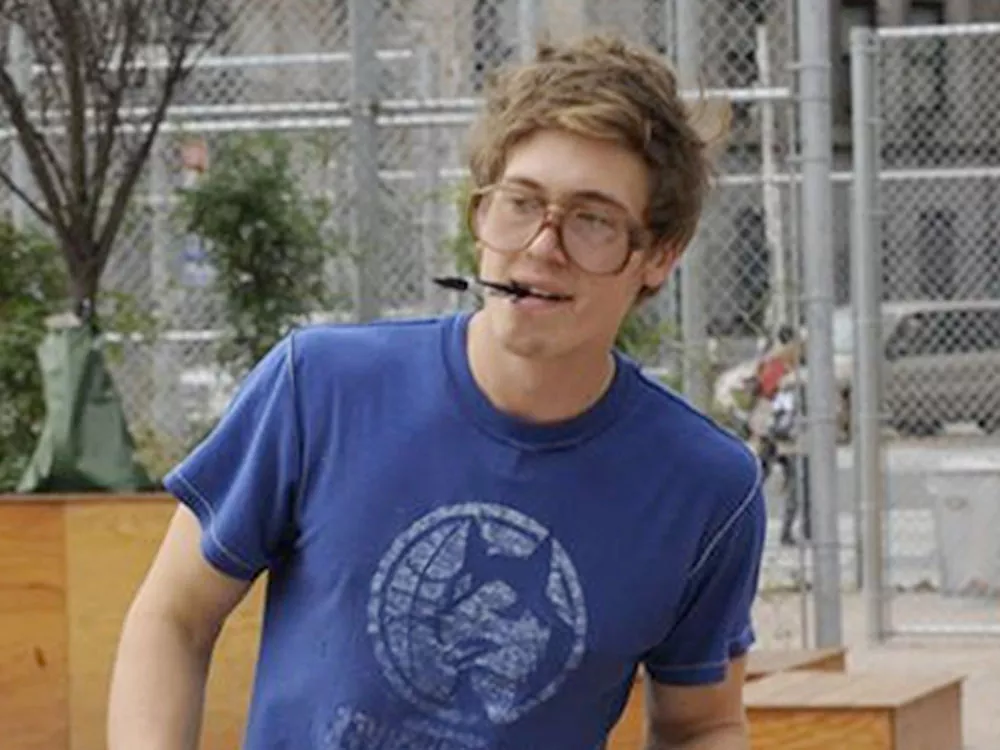 Nobody complains when Bravo creates a competition purporting to crown a "top chef." But Work of Art: The Search for the Next Great Artist has created a tizzy of controversy over the idea that an abstract sculpture should be judged like a bowl of chili.
That makes sense. There are rules to food. Food should not make you vomit. A talented chef will never serve an empty plate, or a plate of broken glass, or anything that attempts to upend the orthodoxy of what food is and can be.
With the possible exception of Gogurt, we never debate the question, "Can this really be considered food?" When you walk through the doors of an expensive restaurant, in other words, you know they'll never serve you a can of cold Campbell soup.
But art, so often, is about bending rules or breaking rules or splattering rules with goat blood and pig feces. So the actual competition aspect — this is the best "art," this is the worst "art" — highlights the shows self-imposed weaknesses. Art isn't something easy to rate on a sliding scale of good/bad.
("Your work of art didn't work for us," is Work of Art's hilariously awful version of "You're fired" or "Pack up your knives.")
It's the exploration of the artists and their art — not whether they win — that makes Work of Art so exciting. Artists, by their very nature, skew toward oddity. They wrap themselves in pink bowties and tinfoil rabbit-ear hoods and affected idiosyncrasies, then slap their personal tics on the canvas. In other words: ready-made reality show contestants.
The Internet is rife with debate whether one contestant on Work of Art — the arrogant, obsessive-compulsive Miles — is actually that weird or is simply pretending to be that weird. Is his behavior a kind of performance art intended as a cynical commentary on the artifice of reality shows?
But the best moments on Work of Art are the critiques of the art itself. Some of the pieces are Tate Modern-worthy, others are Deviant Art-awful. In the debates over which are which, both contestants and judges give us a sample of that age-old art critique mix of profound insights and frenetic bullshitting.
Work of Art is great when it asks, "Is this art or is this crap?" Less so when it issues the official answer.
---
TIVO-WORTHY
Children's Hopsital
Even today, we have post-traumatic flashbacks to the dark days of the 2007-08 TV writers' strike. But just as the Renaissance grew out of the tragedy of the plague, great things came from the horrors of the time without television. Joss Whedon gave us Dr. Horrible's Sin-Along Blog, and now comics like Rob Corddry (The Daily Show) and Ken Marino (Party Down) present Children's Hospital. Just when we thought the spoof genre had been forever ruined by the Epic Movie guys, CH gives the Naked Gun treatment to overwrought medical dramas like Grey's Anatomy. Broad but brilliant. (Sundays, 10:30p, Cartoon Network)
Mary Knows Best
The Remote Possibilities official position on psychics is: They are fully crap. (Fret not; they knew we'd say that.) But we can agree on this: Psychics are interesting people. And if attractive buy uninteresting persons can get reality shows, maybe we should give a chance to average-looking but interesting people. (Thursdays, 9p, SyFy)
MasterChef
Very few people sampled Top Chef and said "Nice. But needs more Gordon Ramsay." Well, those very few people are in luck. (Tuesdays, 9p, Fox)