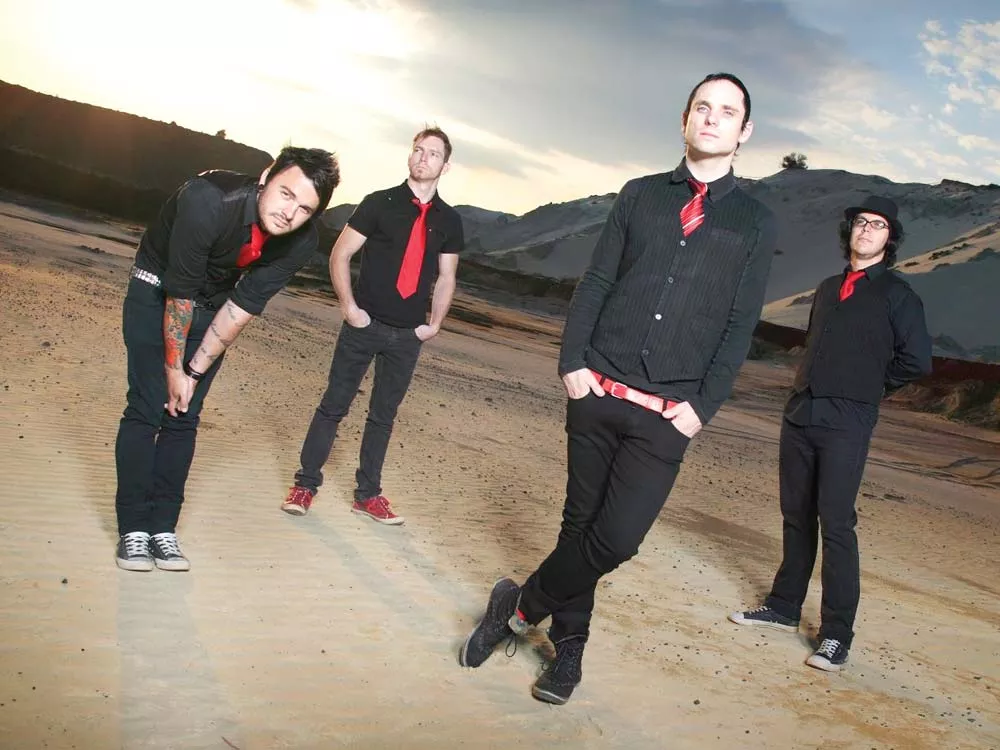 Don't think of the Parlotones as "selling out" – they're just "fundraising." The band — arguably the most famous rock band in South Africa — began in the early 2000s as a simple garage band but have evolved into a multi-platinum project whose heartfelt pop-rock ballads and vibrant stage presence earned them a slot onstage at the FIFA World Cup Kick Off Celebration last year alongside the Black Eyed Peas and Shakira.
Their current success is, in part, due to their unique approach to marketing. The Parlotones have taken on all sorts of endorsements, from KFC to Volkswagen. But along with the success such a strategy has brought, their methodology has also garnered harsh censure from critics. Parlotones frontman Kahn Morbee points out their reasoning.
"We've endorsed certain products to assist us in financing our trips abroad," says Morbee. He acknowledges that partnering with businesses can be seen as taboo but adds that not everyone should restrict themselves to one professional focus. "No one is just one flavor," he says.
While food and car endorsements aren't unheard of for bands to pursue, having your own line of signature wines is definitely more on the fringe. In 2009, the band unveiled the Parlotones wines: a red blend, a white and a rosé, each named for one of the band's singles. Morbee says each band member played a role in the development of the wines, which is the only product they actually own outside of their music. Their passion for wine is what sets it apart from other marketing endeavors, they say.
"I think if it's something that you already consume in your lifestyle and you're really very fond of, like we are with wine, I don't see a problem," Morbee says.
The band's drive to add more "flavors" is what brings them to Spokane. They've already found success in Europe, and they feel America is the next step in achieving their goal. Morbee says the Parlotones want "to be a massive band internationally" like the bands they grew up listening to. In Morbee's songwriting, especially, he makes an effort to appeal to an international audience, with a style and sound that draws comparisons to bands like Coldplay and the Killers.
"You want a person to listen to the song and think, 'That song is specifically about me,'" says Morbee. "Sometimes you put these songs out there, you create a piece of work you release, and you don't quite realize how it affects some people's lives."
Love or hate how they go about it, the Parlotones are doing something right. They've sold a ton of albums, dominated award ceremonies and sold out 300-date world tours. If putting their name on a bucket of fried chicken is what it takes to get from South Africa to Spokane, who are we to judge?

The Parlotones play with Imagine Dragons and Safe in Stockholm • Thursday, Mar. 24, at 7 pm • Aclub • $10-$12 • All ages • aclubspokane.com • 624-3629