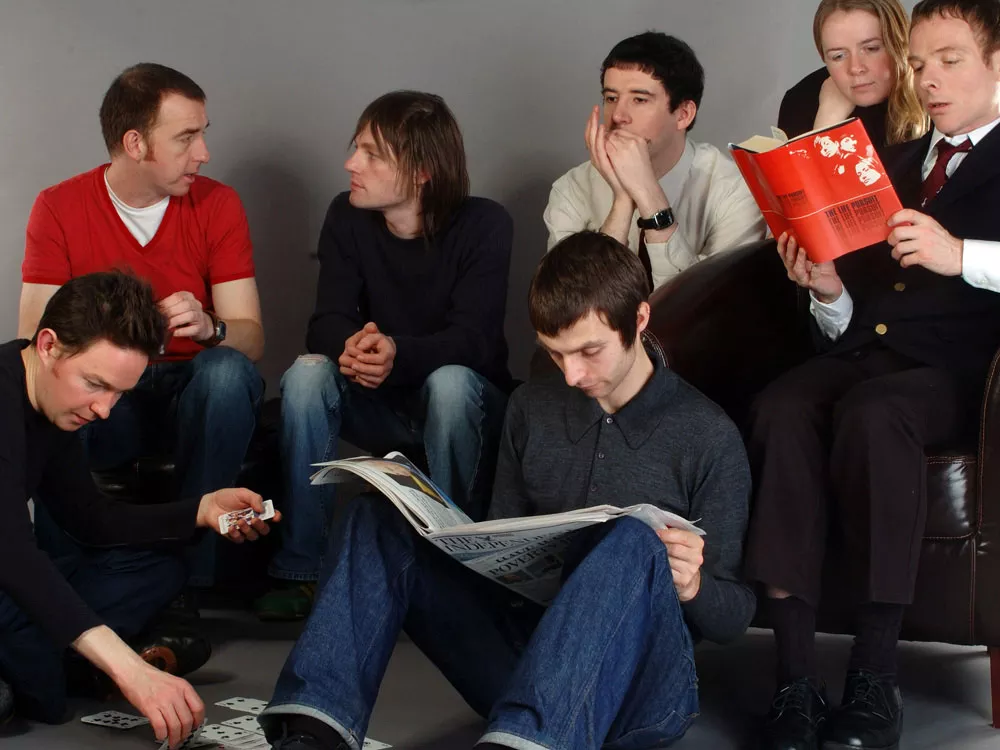 It was a bit jarring to hit play on the new Belle & Sebastian album and have something resembling infomercial music come wafting out of the speakers. But 30 seconds in, Sarah Martin's angelic voice enters — and from then on, it's 45 minutes of the world just feeling right.
Four years away from the studio hasn't hurt the band's complex sound, as we get a nice cornucopia of predictable B&S melodies and instrumentations here — from videogame music on "Come On Sister" to carnival pop on "I'm Not Living in the Real World."
In an album full of soothing tunes, the religion-tinged "The Ghost of Rockschool," stands out. I'm pretty sure it's the elevator music to heaven. Surprisingly, though, the best selection features ingénue actress Carey Mulligan, who chirps in and out of the title track.
DOWNLOAD: "Write About Love"
WATCH: