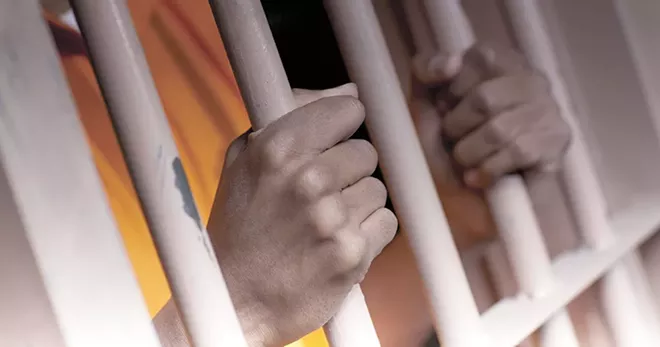 W
hile incarceration rates
in large suburban and urban areas have been
decreasing in recent years
, jail populations in rural areas have increased dramatically. By some estimates, pretrial incarceration rates — meaning defendants who are locked up prior to conviction — in rural counties have increased
436 percent
between 1970 and 2011.
That's why the Vera Institute of Justice, a New York-based criminal justice reform-minded think tank, has
partnered with
researchers at Washington State University to study growing jail populations in rural counties across Eastern Washington. The research team, which will analyze both qualitative and quantitative data from rural jails, has also been issued a $200,000 grant from Vera to finance the work.
"For years the urban and suburban [incarceration] rates have been going down and rural rates have been skyrocketing," says Jennifer Sherman, an associate professor of sociology at Washington State University and part of the team working on the Vera-funded research. "Our proposal focuses on the structures of rural communities and how those make certain people more vulnerable [to criminal justice system involvement]. We'll be looking at things like job markets, transportation, health care, a lack of availability of those things like mental health care, and we'll also be looking at gender dynamics because we know there is a
rise in female incarceration rates
."
The researchers also intend to help convene local criminal justice system stakeholders in rural counties to discuss commonly faced issues, barriers to potential reform, and struggles with implementing state-mandated reforms and policies.
"The idea here is to bring them all together to share their experiences and to think more collective about 'what are the common problems that we're all facing'," Sherman says. "Often the complaint is, for really small counties, they just don't have the economies of scale that larger places have to be able to address the larger issues."
"We're at an unprecedented time in our nation's history where fixing our broken justice system is not only possible, but, in some places, it has already become a reality," says Nancy Fishman, project director at Vera's Center on Sentencing and Corrections, in a
Jan. 28 news release
. "Looking ahead, it's imperative that we empower and resource overlooked rural counties so they can implement locally tailored reforms."
In addition to the team at Washington State University, Vera is also working with researchers at the University of Georgia study rural incarceration.