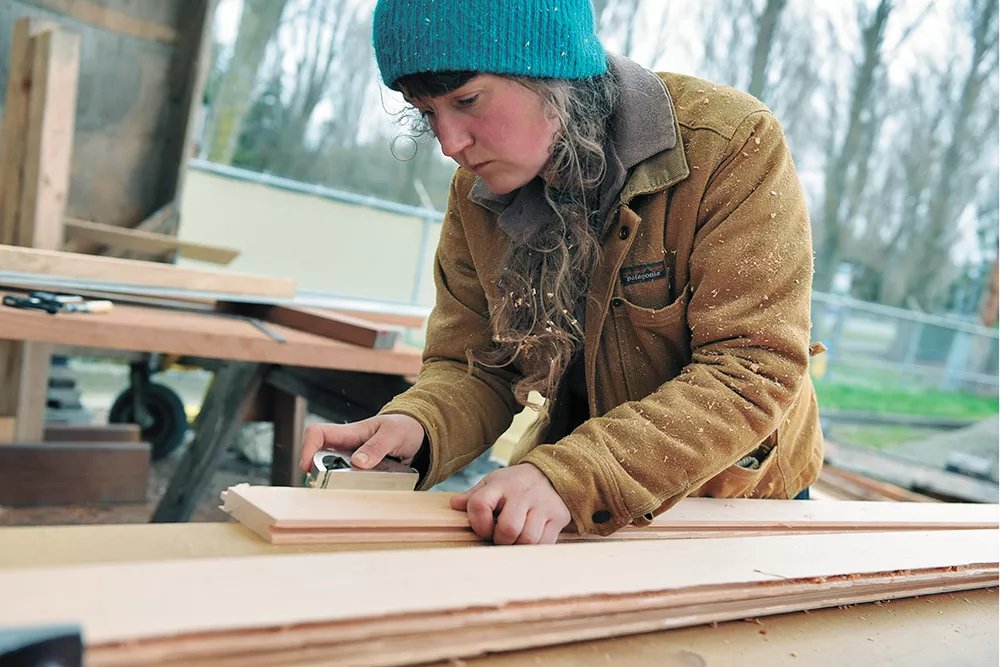 Thinking of cannabis and fashion might not conjure up images of the haute couture, but the plant, along with the government and some big brands, are showing that stoner style is a lot more than just tie-dye T-shirts.
A simple Google search of "hemp clothing" leads to some expected results. Small retailers and sellers on marketplaces like Etsy and Amazon tout the environmental benefits of hemp as a textile. But also near the top of the results is a brand that rakes in revenue in the hundreds of millions of dollars: Patagonia.
Yes, Patagonia is an outspoken and politically active outdoor clothing brand. It's not exactly a stretch for a company like that to embrace hemp. But it's notable because no matter its views, the company is still a massive national brand. And even though Betsy Ross' first version of the American flag was sewn with hemp, the plant is kind of like the new kid on the national block.
It's said that there are 50,000 uses for the hemp plant, and getting you high isn't one of them. So, it's somewhat surprising that getting the ball rolling on legalizing recreational marijuana was easier than legalizing its THC-devoid cousin.
When Washington and Colorado voted to legalize recreational marijuana in the fall of 2012, they did so six full years before the federal government took substantive action on industrial hemp production. That didn't happen until December of last year when Congress passed the Agriculture Improvement Act of 2018, which Republican Sen. Mitch McConnell enthusiastically referred to as the Hemp Farm Bill.
Even here at home, where recreational marijuana has been legal for the better part of a decade, we've been lagging when it comes to hemp. In April, Gov. Jay Inslee signed a state-level hemp bill that has helped spur planting of the crop.
The vast majority of hemp production in the United States at present — around 70 percent, according to research by New Frontier Data — is for CBD and related products. When it comes to fiber products, China is leading the way.
But as regulations are loosened and investment in the crop grows, domestic hemp could become the cotton of the West. Yes, indeed, welcome to an environmentally friendly cash crop for clothing that is cool in both the counter-cultural sense and the light, breathable fabric sense of the word. ♦