Grand Champions + Dynamic Duo
Cole and Banks
Prize: $100 gift card to Northwest Seed & Pet
Taking not only the category title for multi-pet households, Banks and Cole also received the most votes out of all pets during the public vote.
"Meet Banks the pig and his older brother, Cole the cat. Banks is a 5-month-old Juliana mini pig and Cole is a 14-year-old domestic shorthair. After our dog died in 2017, we were considering getting a new pet and after much research we decided that a pig would be a great fit for our home. Banks has been a great addition to our family. Cole is super chill and has welcomed his new little brother with open paws."
— Owner Julie Adams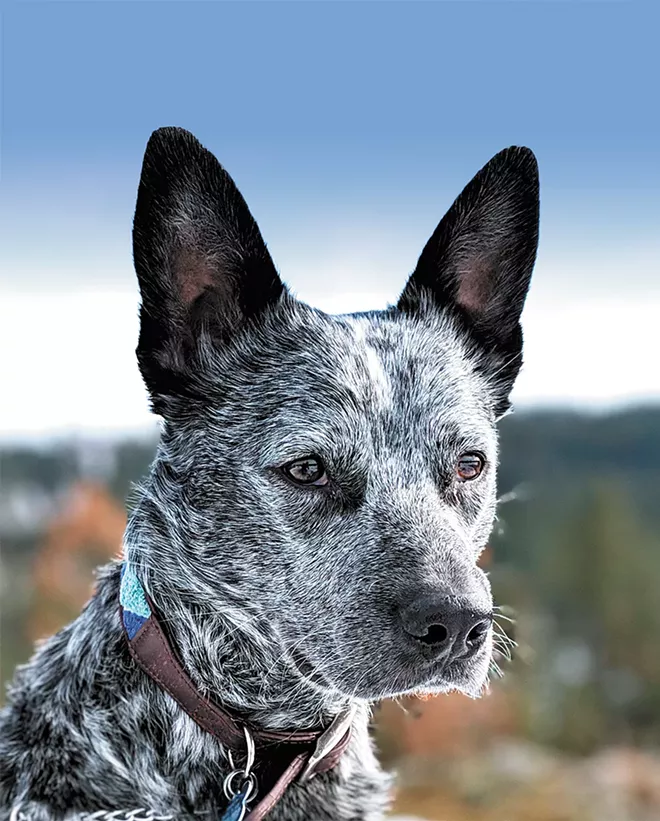 Aww-Inspiring Adoption
Smokey
Prize: $50 gift card to Northwest Seed & Pet
"Smokey is 2 years old, and was adopted from SpokAnimal at the Northwest Pet Expo after many months of shelter hopping. Smokey has the hips of a 16-year-old dog, due to severe hip dysplasia, but that doesn't stop us from adventuring, like in this photo of him enjoying a winter walk in Palisades Park."
— Owner Hadley Morrow
Senior Sweetie
Sampson
Prize: $50 gift card to Northwest Seed & Pet
"Sampson, a three-toed box turtle, is 44 years old and was rescued from a kill shelter in the Chicago suburbs. He had likely been plucked from the wild, as three-toed box turtles are native east of the Mississippi River. Unfortunately, the shelter was going to give Sampson the gas if he was not adopted within a certain number of days.
"Happily, I had just begun my very first year of elementary education, and I was eager to take on a class pet. For a decade Sampson taught by my side as children in kindergarten through grade three came and went. Sampson is now pleased to serve as a family pet for his two biggest fans, my 11-year-old daughter and 8-year-old son. With an average lifespan of 80 to 100 years, it seems likely that my grandchildren will get to enjoy Sampson, too."
— Owner Amy Shook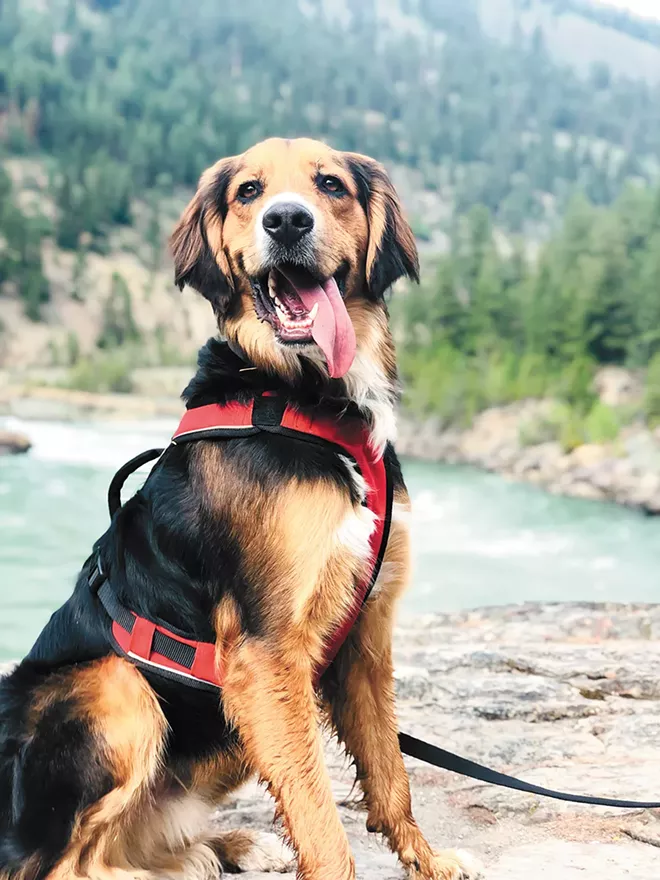 Spirit of the Inland Northwest
Jameson
Prize: $50 gift card to Northwest Seed & Pet
"Jameson is a Bernese mountain dog mixed with golden retriever. He really enjoys to get outside and go for long hikes in the mountains. He gets a little hot so he dives into the water and swims around to cool off. This picture was taken in Libby, Montana, hiking the trails by Kootenai Falls."
— Owners Holly Anderson and Ruben Gunion
Derpiest Derp
Mission
Prize: $50 gift card to Northwest Seed & Pet
"Mission is a 12-year-old pittie mix adopted nine months ago from Path of Hope Rescue after spending a year in foster. Before she was surrendered, Mission lived in a household where other dogs bullied her severely. She has PTSD and can be a little skittish around new people and especially other dogs who are not well socialized. Even after all that, though, she wants nothing more than to curl up and snuggle with her people."
— Owner Kirsten Cleigh