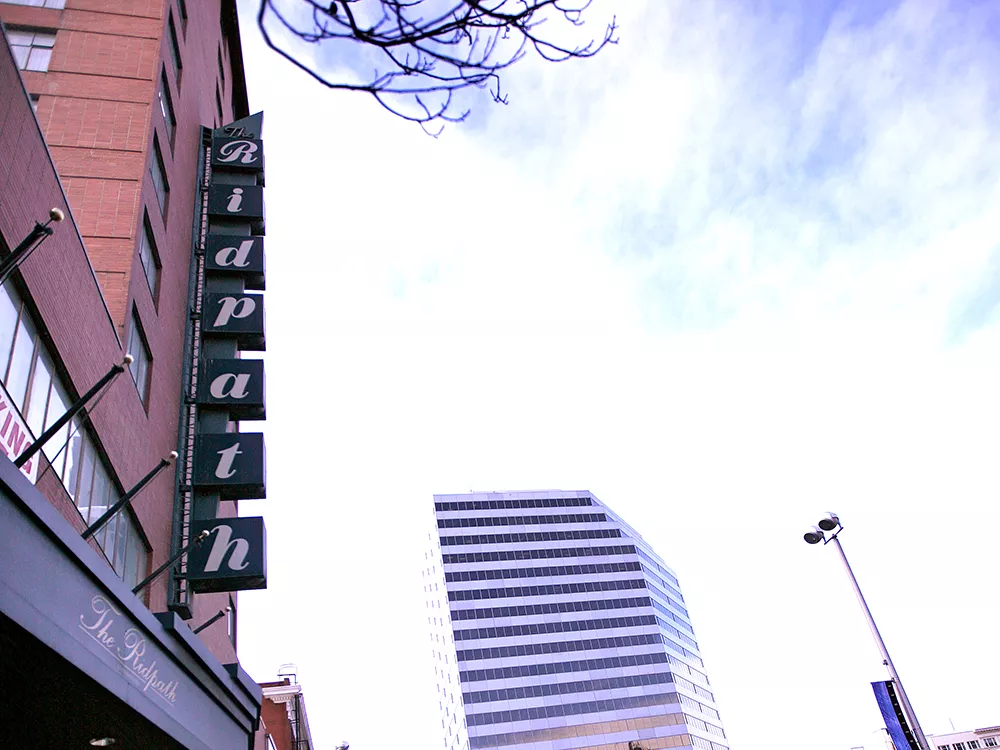 Eyes on Cops
Citing an ongoing court case over dashboard-mounted cameras, the Spokane Police Department says it plans to buy body cameras instead as part of the first phase of implementing recommendations from the Use of Force Commission.
The $797,000 purchase also includes a new set of Tasers for the department. In its final report this spring, the commission recommended equipping officers with body cameras and standardizing equipment. The purchase includes 220 body cameras, 220 Tasers and three years of service from "Evidence.com," the system the department will use to store the videos and Taser use data. The money is part of $1.1 million the City Council took from the city's reserves in April to spend on the commission's recommendations.
Carly Cortright, the department's business service director, says a case in Seattle, where KOMO News has sued the Seattle police over release of dashboard camera video, raises questions about a contradiction in state law: While the videos should be available under the Public Disclosure Act, a state privacy law specifically classifies dashboard video as not public until three years have passed (the time a citizen has to file a civil suit against a city for, say, an officer-involved shooting.) The case is currently before the state Supreme Court and a decision could be months away. Cortright says the department's legal advisor suggested Spokane police should buy body cameras instead, since they're not included in the law in question.
— HEIDI GROOVER
Dueling Visions
As the Ridpath Hotel has sat empty, it's drawn a number of different suitors. Most recently, Ron Wells, a developer known for restoring historic properties, has declared his vision to turn most of the hotel into an apartment complex, featuring some traditional apartments and a number of very small, inexpensive units.
But there is also Art Coffey, a former CEO of the Red Lion hotel chain, who wants to keep it as a hotel, expanding rooms and restoring some of the Ridpath's old grandeur.
Wells' group had most of the pieces, but Coffey purchased five of the condominium units from controversial developer Greg Jeffreys, mere days before Jeffreys was indicted on dozens of counts of fraud. It sparked a lawsuit earlier this year from Wells' group, which Wells said found that "the Jeffreys units were created illegally with trumped-up votes."
Coffey is appealing the decision. "My first motivation is to clean up that part of downtown," he says. "I think it's really sad what's happening there. But I'm not going to be taken advantage of in the meantime."
Either way, Wells says his plans are moving forward. The lawsuit may influence the precise makeup of hotel rooms and apartments, but he says it "won't change what we're building in either event." Wells estimates that construction on the Ridpath may start by January.
— DANIEL WALTERS  
Help for the Homeless
Truth Ministries, a Spokane men's homeless shelter, will close its doors at the end of the month unless donors can raise enough money to keep it afloat.
The decade-old shelter sleeps 50 men per night and even more as the nights get colder, on a shoestring $50,000 yearly budget. It's one of three men's shelters in the city. According to its founder, Marty McKinney, Truth Ministries, which relies solely on donations, has been running on a $2,800 monthly deficit ever since the economy tanked four years ago.
McKinney says he and his wife, Julie, have scraped together enough money to cover September's mortgage bill and insurance costs, but they still have utilities to pay for, a leaky roof to replace and a gas stove to repair.
"What are we going to do? How are we going to pay the bills?" McKinney says. "We believe we've come this far, there's no reason to back it in yet, but it's kind of hard not to feel depleted."
You can help keep lights on at Truth Ministries by donating online at gofundme.com/4a1q50 or sending a check to P.O. Box 901 Mead, WA 99021.
— DEANNA PAN