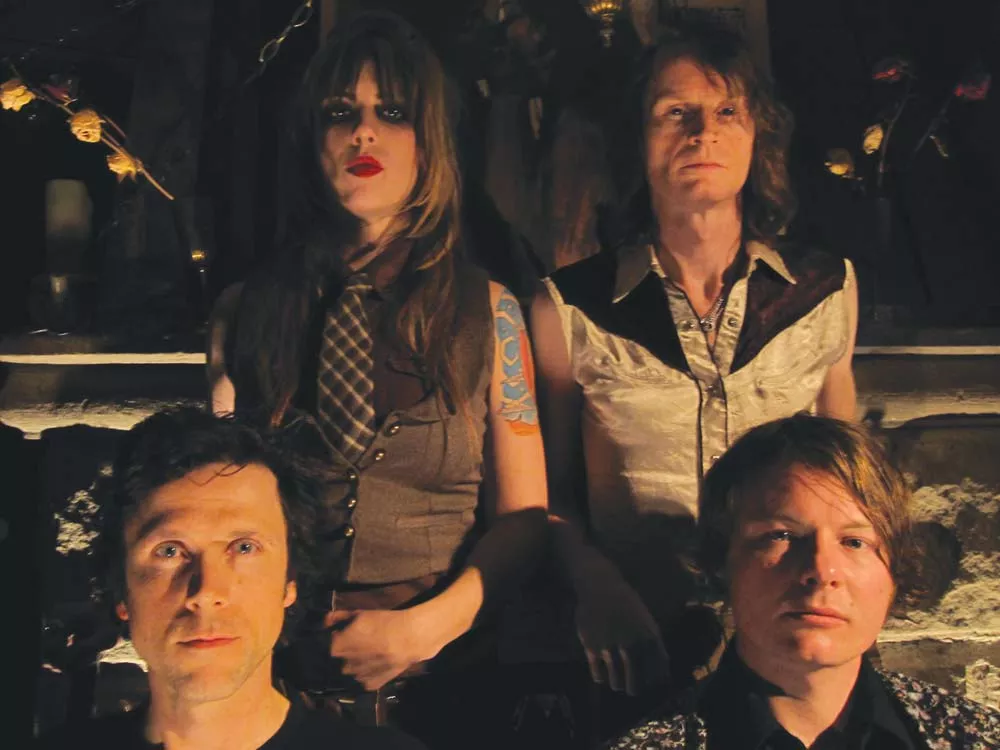 The New York Rifles are not from New York. In fact, the band is uniquely Northwest — with ties to Spokane.
But even a cursory listen to the Portland, Ore., band's latest album, Faraway Faster, confirms that they would indeed have been at home on the stage of CBGB's alongside bands like Television, the Ramones and Blondie.
New York Rifles wear many of those old East Coast influences on their tattered sleeves. The music, however, is not bogged down in imitation of the punk days of yore: There is some real originality and substance that comes through in the band's energetic mixture of punk, psych and proto-disco.
For bassist Jamie Gould, bringing that music to Spokane is a homecoming. He is from Spokane and he loves performing for his hometown crowd.
"I'm really excited," Gould says. "Venues come and go — like our old B Side — but I was blown away by the amazing response I received from all of the great venues in Spokane that were happy to have [us] come play. Unfortunately we can only play one."
Faraway Faster has already found a home among Northwest giants.
NYR released it on the seminal Pacific Northwest imprint Empty Records, which put out records by regional legends like Gas Huffer, Dead Moon, Accused and Spokane's own Fumes.
So why then — for a band with such strong ties to the Pacific Northwest — make it sound like they're from New York? The name, in fact, came straight from the brain of another prominent Northwest musician. While NYR's frontman, Scott Young, was painting a mural for loved/ hated Portland band the Dandy Warhols, he got to talking about his own band.
"Scott and Courtney (Taylor- Taylor, vocalist for the Dandy Warhols) were having a beer and a casual conversation when it came up that Scott didn't have a name for his band yet," Gould says. "Courtney got really serious and told Scott … he should name the band [New York Rifles] and it has stuck ever since."

New York Rifles play the KYRS St. Patrick's Day Block Party with Belt of Vapor, Yamamoto, Hot Box and DJ Likes Girls • Thurs, March 17, at 8 pm • Aclub • Also features Flying Spiders, Team Growl, Patrick Dwyer, Third Seven and DJ Benjamin Jorgens • Mootsy's • $8 for both shows • 21 • 991-2470