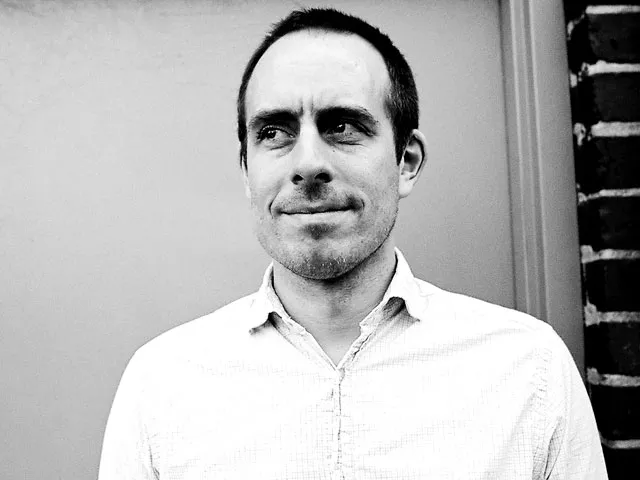 Jesuit-educated English majors are not the typical go-to source when looking for rabble-rousing punks. Ted Leo, obviously, is the exception.
The Notre Dame grad and his backing band, the Pharmacists, have built a loyal following thanks to the undying spirit of rebellion and a relentless touring regimen. They've played everywhere from dingy, hole-in-the-wall bars in the Dakotas to stadium shows as openers for Pearl Jam.
The group's latest effort, The Brutalist Bricks, offers more of the jovial cynicism that has become the band's hallmark sound: dual-faceted songs that alternate between punk and pop. Yet it's when both elements blend seamlessly that Ted Leo and the Pharmacists sound best, as on the new record's "Bottled In Cork."
Comparing Leo to the Clash's Joe Strummer is almost too easy. It's a comparison that's made constantly. But there's a reason. He combines an acute pop sound with a punk sensibility — and he's not afraid to speak his mind.
Leo has gained a rep as one of the most political figures in modern music. After witnessing police violence against protestors at the 2008 Republican National Convention, Leo quickly released his Rapid Response EP, with proceeds going to the organizations Democracy Now! and Minneapolis Food Not Bombs.
To Leo, social commentary and art should have a synergistic relationship. He told the Huffington Post in 2008 that it's the musician's place to engage in activism and youth culture with their music. "It blows my mind when people suggest that there isn't [a place for it]. It's not as if art in general doesn't have a millennial history of exactly this sort of thing — the idea that anyone, a musician, should stick to pure entertainment is ridiculous."
Leo's sharp tongue isn't reserved only for the politicos. Finding a musician who takes shots at the GOP is about as hard as finding water in the Spokane River, but finding one who criticizes musical sub-deities — Neil Young, Radiohead — well, that's rare. When Young knocked modern artists for their lack of good protest songs during the Bush administration, Leo lashed out.
"I can't stomach this leftover, baby boomer lecturing. Honestly, they're the f—ing assholes who created the music industry. They're the shitheads who have figured out how to actually turn rebellion into money," he said in an interview with The A.V. Club. "I can't allow them to then turn around and call out the monsters that they created for being monsters."
As for Radiohead, Leo pulled no punches in an interview with Scene Point Blank when discussing the "pay what you want" plan the band launched with, In Rainbows: "I think it's unfair. Honestly, I'm kind of pissed off at Radiohead for doing that because they're f---ing multi-millionaires."
Ted Leo and the Pharmacists with Yarn Owl at the Blvd on Thursday, March 18, at 7 pm. Tickets: $12; $15, door. Visit brownpapertickets.com or call 455-7826.