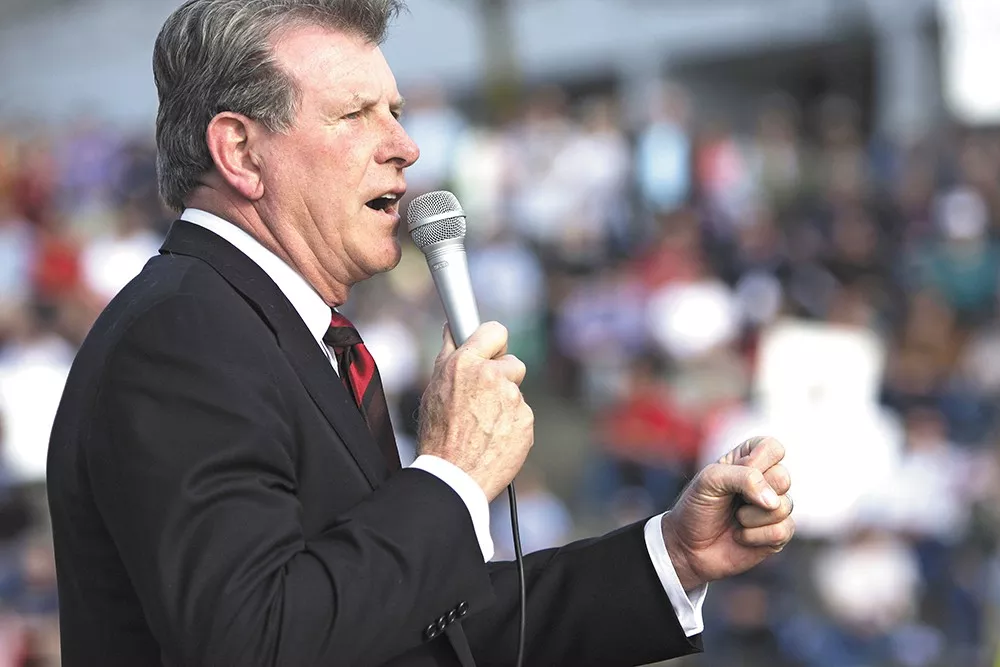 GROCERY TAX ROLLBACK?
Legislators in Idaho voted to repeal a TAX ON GROCERIES on Monday, but it was not clear whether Gov. Butch Otter would veto the bill.
Earlier in March, Otter said he opposed repealing the 6 percent tax on groceries, and he vetoed a repeal of the tax in 2015.
As passed Monday, the bill would repeal the tax on food, as defined by the federal Supplemental Nutrition Assistance Program (SNAP), and also get rid of a grocery tax credit, which gives Idahoans some credit on their taxes to offset the grocery tax.
During Monday's floor debate, Rep. John Vander Woude, R-Nampa, cited the thinking behind the tax credit as a reason to get rid of the tax in the first place.
"I think we all agree that taxing groceries is a bad idea, otherwise why would we be sending money back to them after they paid it to us?" Vander Woude asked.
Some of those against repealing the tax, including Reps. Fred Wood, R-Burley, John Gannon, D-Boise, and Melissa Wintrow, D-Boise, argued that cutting the state's general fund revenue by what could be close to $80 million would mean other areas, such as education, health and transportation, will have to compete more for a smaller pool of money.
The measure passed the House 51-19 after passing the Senate 25-10, where the grocery tax cut was added to a proposed tax cut bill that had already gone through the lower chamber. (SAMANTHA WOHLFEIL)
UNDERMINING THE ENVIRONMENT
Washington Gov. Jay Inslee and Gov. Kate Brown of Oregon pledged to withstand President Trump's efforts that they say will weaken ENVIRONMENTAL PROTECTIONS.
"He saw some fights on the travel ban, and he saw some fights on health care," Inslee said during a news conference last weekend. "But he hasn't seen anything yet. We intend to stand loud and proud to protect the protections we have now for clean air and clean water."
During a joint news conference, Inslee listed four areas of emphasis, including efforts to increase the use of electric transportation and implement regulations to cap carbon pollution and emissions.
On Tuesday, Trump signed an executive order that, among other things, directs the Environmental Protection Agency to begin unwinding the Clean Power Plan — a cornerstone of President Obama's efforts to reduce carbon emissions and combat global warming.
Surrounded by coal miners, Trump touted the order as a way to restore thousands of jobs in the coal industry and free the U.S. of dependence on foreign fuel. Energy experts, however, tell the New York Times that the order may not meet either of those goals as renewable energy sources increase and coal jobs are handed over to machines.
Although Trump's executive order does not mention the 2015 Paris Agreement, experts say it could jeopardize U.S. obligations to reduce climate change pollution under the worldwide deal.
Immediately after Trump signed the order, Inslee issued a statement: "President Trump's decision to ax the Clean Power Plan cedes U.S. global leadership and increases the risk that climate change will continue to damage our state. We can't afford to slow our efforts, and we won't." (MITCH RYALS)