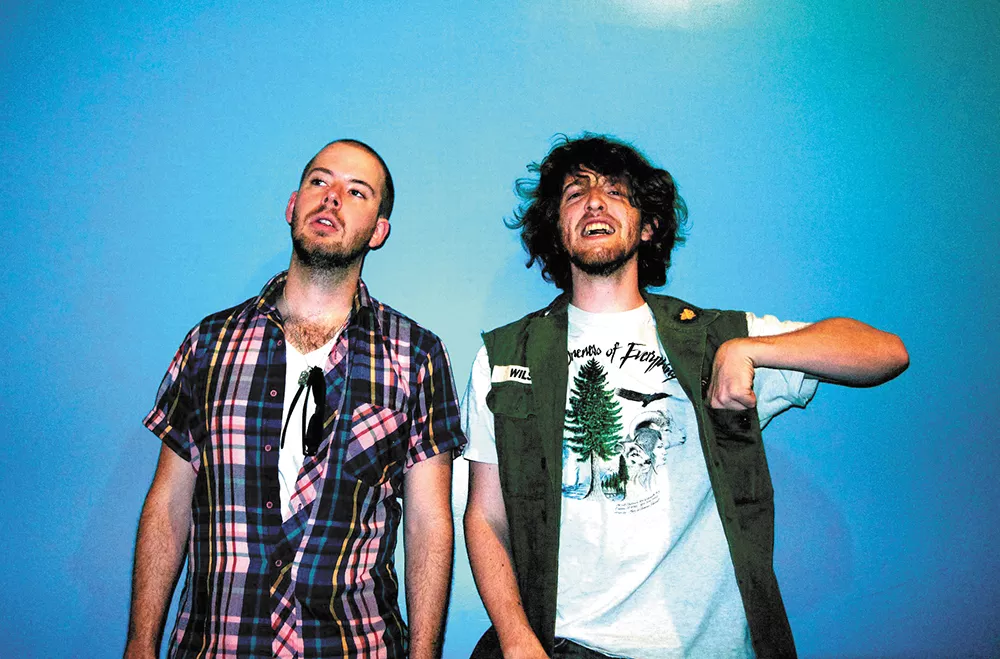 Psychedelic surf-rock band DRGN KING is based in Philadelphia, but singer/guitarist/monosynth player Dominic Angelella had to channel his teenage mentality in his hometown of Baltimore for the quartet's latest album.
After years of playing with various groups, Angelella spent his mid-20s disillusioned by music.
"I spent a couple years being stressed out about making a career out of it," he says over the phone while dodging road debris (a trucker's Thermos, an errant police barricade) driving to a gig in Austin, Texas. "What I really needed to do was take it back to the basic appreciation and think about music as a fan instead of, like, a curmudgeony job."
Hence, Baltimore Crush, a nostalgic look at Angelella's coming of age in Charm City. The idea to write an ode to his hometown wasn't fully formed when Angelella began working on the album, but after finishing a few songs, the concept began to take shape.
"There were a number of things that happened in my life with the people I grew up with that really made me think about a certain period of two years in my life," Angelella says. "About halfway through, I realized what I was doing, and it informed everything else."
Much of the album was fleshed out on the road while the group was touring in support of its first record, Paragraph Nights, and as a result, has a fuller, more rock-oriented sound than its electronics-heavy predecessor. Likewise, DRGN KING, which began as the duo of Angelella and producer Brent Reynolds, has grown into a full band.
His lyrics lean on teenage experience as well. "Let Lovers Rock" touches on the feeling of having everything stacked against you. And in "St. Toms," Angelella, who moved to Philadelphia for college, sings about seeing local bands perform after hours at a church.
Baltimore bands like Double Dagger, the Squints and Charm City Suicide sparked Angelella's love of music and inspired him to pursue it full-time. In turn, writing Baltimore Crush has helped him get back into that mind-set, when he saw music as an escape and something he could get excited about.
"I'll talk to friends from that period, and they'll be, like, 'I don't understand why you liked all those bands so much. They were f---ing awful,'" he says. "To me, they were so important. It was a good time, and I think that I feel that way now, too." ♦
DRGN KING with Loomer • Sat, March 14, at 10 pm • Free • 21+ • Baby Bar • 827 W. First • 847-1234