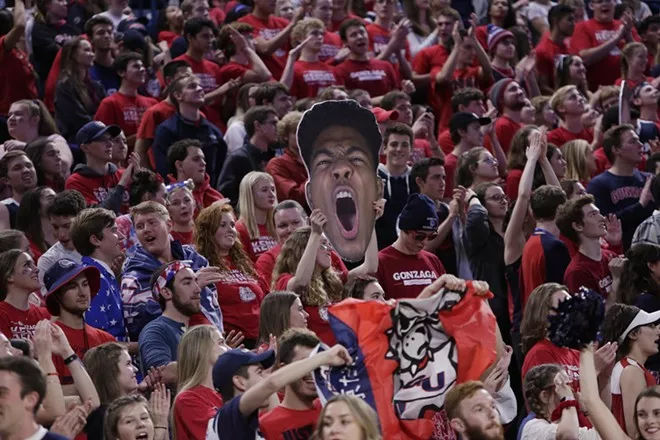 ON INLANDER.COM
NEWS
: Avista's proposed merger with Canadian-based Hydro One has been
blocked by state regulators
.
GIFTS
: It's the holiday season, which means we have gifts for everyone on your list, including
Lime scooter gangsters
,
people easily offended
and the
people who have everything
.
NEWS
: Reporter Josh Kelety examines
what happened
to the county's risk-assessment tool.
IN OTHER NEWS...
Hachimura wins the game
Gonzaga star Rui Hachimura ended a scare from Washington and put an end to Bill Walton's ramblings by hitting the
game-winning shot
last night.
Split decision
Spokane Public Schools will
consider a proposal next week
that would put the Albi replacement inside the new Sportsplex downtown, despite voters overwhelmingly saying they want the Albi replacement at the current Albi site. (
Spokesman-Review
)
Actions louder than words
Since the Trump Administration ended its "zero tolerance" policy of separating children from the families at the border in June,
81 migrant children
have been separated from their families. (
Associated Press
)
Getting worse
Greenhouse gas emissions are growing, but especially this year, and it's
putting our world in danger
. (
New York Times
)