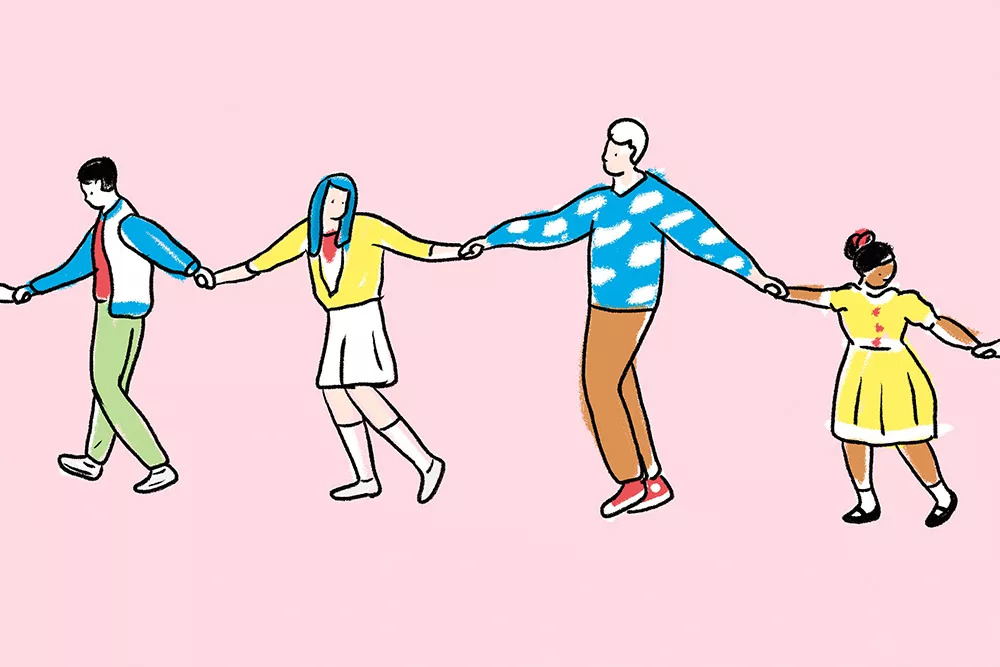 I grew up in Lebanon, Oregon — a small, rural, logging town. The first time my parents met an openly gay man was in the mid-1980s.
They'd known Kevin for years. He was a junior partner at the same law firm where my father worked.
They were so close that Kevin had just spent the last couple of days tirelessly helping them prepare for a big Greek baptism for my younger brother and cousin planned for that weekend, with family and friends flying in from all over.
After finishing preparations, Kevin pulled my parents aside and said he had to tell them something. He wasn't going to be able to make the baptism. He was gay and he was dying from AIDS. He has to be in treatment the next day.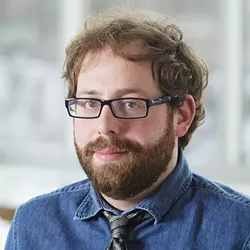 My mother, a vibrant Greek woman, prone to vocal and physical affection, wanted to hug him, but she paused. AIDS was relatively new and misinformation was rampant. While we know better now, she was worried. She has us three young boys and was uncertain of the risk. And then there was this man, this human being, her friend, standing right in front of her in pain.
My mother paused, and then she embraced him.
Within a couple of weeks, Kevin came out to the entire law firm and soon after moved to Seattle to be closer to his family and better medical treatment. But even with some of the best doctors in the country, in those days AIDS was still a death sentence and he didn't have long.
But even from hundreds of miles away, Kevin was startled by the reaction he received after coming out. He thought he would be ostracized by Lebanon's conservative community — an unfortunately reasonable fear. But, for the most part, he wasn't. People who had loved him kept on loving him. And, for the first time, he felt that they loved him as he really was.
My father visited Kevin multiple times, spending hours in the hospital rooms — telling jokes, sharing stories and talking about life and death with his friend.
During one visit, Kevin told my father that if he could go back — go back to before he had AIDS, go back to before he lay dying in a hospital bed, go back to before he was out — he wouldn't. The power of being accepted, as his true full self, made it all worth it.
Kevin learned something important when he came out, but he taught my small hometown something even more important.
Around the time Kevin died, my father was at the Lebanon Elks Lodge. Kevin and he had gone there together often to tell jokes, share stories and play cards.
An old timer, a conservative gentleman, approached my father to reminisce about Kevin. His affection for Kevin and his sorrow at losing him were transparent. Near the end of their conversation, he remarked, "You think it's us and them. And then, you realize, it's just us."
So much has changed since Kevin lived, came out and died over 30 years ago. Lebanon isn't a logging town anymore, but is now home to a growing medical school. AIDS is no longer a death sentence. Acceptance of LGBT people has risen dramatically. But perhaps a couple of lessons endure.
For one, the embrace of love matters, perhaps more than anything, even life itself. And two, in these conflicted times, where so many consciously seek to divide us along the same tired battle lines of race, gender, sexual orientation or immigration status, in the end, if we really look around at those standing next to us, hopefully we can still realize: It's just us. ♦
John T. Reuter, a former Sandpoint City Councilman, has been active in protecting the environment, expanding LGBT rights and Idaho's GOP politics.