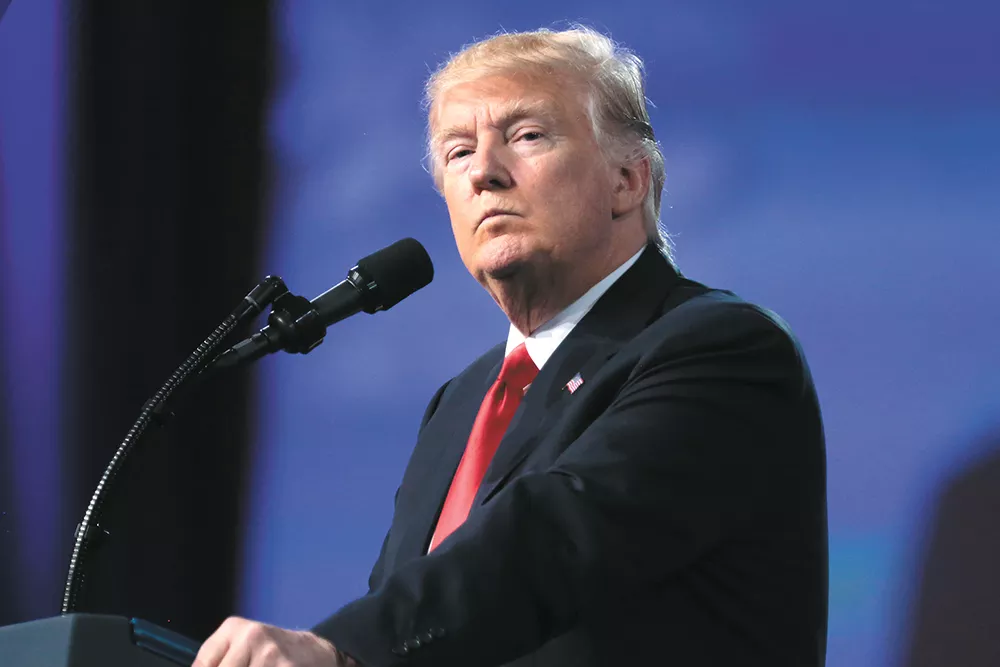 LOOK BEYOND THE HYPE
Thank you for Samantha Wohlfeil's excellent article on Planned Parenthood ("Fear and Shame," 9/21/17).
Many Americans continue to call for the defunding of Planned Parenthood because of one very explosive issue — abortion. They fail to look beyond the issue, and see all the essential health care services Planned Parenthood provides. These include preventive health care services, such as well-women exams, breast and cervical cancer screenings, vaccinations and birth control. More than half of all Planned Parenthood clinics are in rural or underserved communities.
Planned Parenthood provides essential health services to millions of women, men and young people. Many have low incomes, and nearly 4 in 10 report Planned Parenthood as their only source of health care. Efforts by the Trump Administration and local state officials to defund Planned Parenthood would jeopardize access to comprehensive health care for millions of Americans.
I ask everyone to try and look beyond their own beliefs about abortion, and see Planned Parenthood for what it is — a valuable health care provider, providing essential services for all Americans.
Russell Fleming
Cheney, Wash.
---
Readers respond to "Trump blasts Warriors' Curry, NFL" (9/23/17), our New York Times story about the president's media storm over football players protesting police brutality:
Steve Berde: This man is definitely a piece of work. Fine for a private citizen but from the president? Beyond words. Whether you're right or left it's beyond words.
Loanne Odell: Wouldn't it be great if there were respectful people who actually cared about tradition, honor, respect, and believing in one's country? Athletes are entitled spoiled idiots, making millions, who think they are oppressed. SURE!
James Plaid: Methinks everyone is blowing this out of proportion. Everyone is entitled to their opinion, and as much as I may disagree with the disrespectful stance ot many of the pro athletes, and the bombastic outbursts of the President, they both have the right to say what they will. Freedom of speech isn't always pretty, or respectful, but so be it. Everyone is entitled to it in this country. I don't see any of this as newsworthy.
Nichelle Peters: While I don't think it's very respectful to sit during the national anthem, as Americans, it is our legal right to sit or stand. People feel they are being treated unfairly, this is how they voice their concern. People march for things they believe in, they sat at counters for rights, why is it so different to sit now? ♦