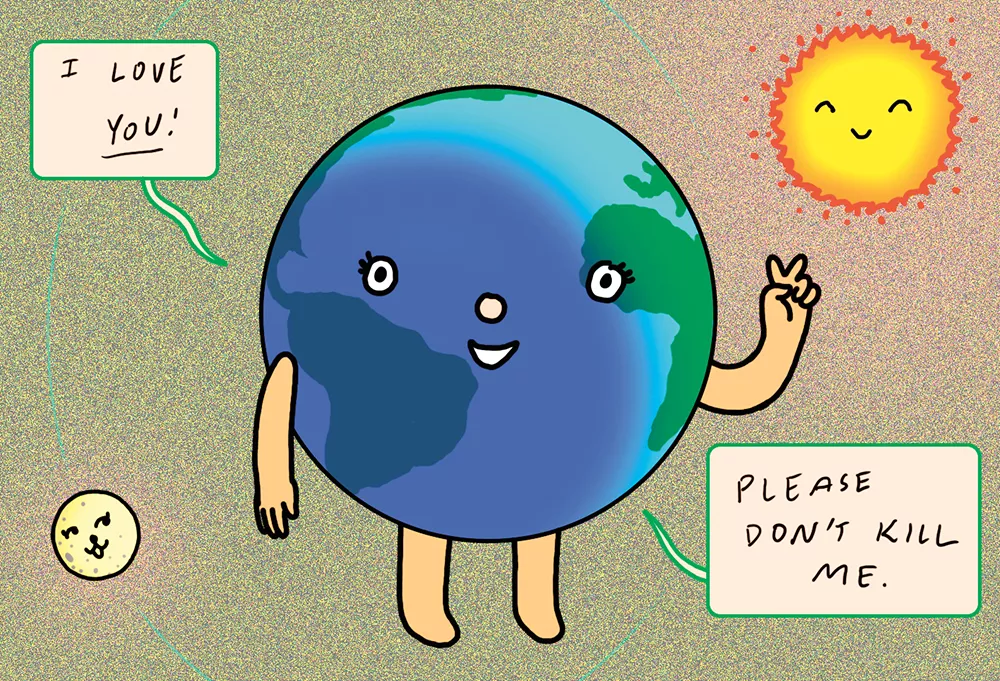 Annie Dillard, one of my favorite authors, has written the near-poetic prose that, by far, has most influenced my own exploration of nature. I have particularly been touched by her 1999 book For the Time Being, comprised of a series of all-so-perfectly-brief essays with one-word headlines.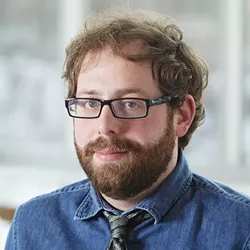 As we celebrate Earth Day this week, I was inspired to write a column in that spirit. What follows is a tribute that inevitably will fall short in meeting what it attempts to imitate.
PROTEST The first Earth Day in 1970 was as much a celebration as a protest — a joyful call to arms to protect our planet. Twenty million Americans participated, many of them college students, and the modern environmental movement was born.
In the United States, Denis Hayes was the national organizer of the first Earth Day. Through conversations and speeches, he helped build a movement. Now in his 70s, he lives in Seattle. He's still building things. Recently that included the Bullitt Center, which created a revolutionary model for constructing buildings so green that they actually have a positive impact on their surroundings.
It's sad that nearly 50 years after that first Earth Day, it is still a shockingly radical idea that we might be able to build our lives in a way that leaves the planet better off, rather than just less bad.
WALLS The American zeitgeist, on the right and left, is increasingly moving towards isolation. Trade deals are near universally despised. Whether in the name of peace or saving money, much of the public urges us to close our bases across the globe and bring our troops home.
It's not just here, but an entire world that is moving towards embracing and enhancing the man-made fiction of borders. Britain is exiting the European Union, an isolationist right is gaining steam in France, and terrorists are violently trying to create their own world walled off from modern sensibilities, like human rights.
Is globalism dead? In an age of nuclear weapons and climate change, it can't be. We act as though oceans divide us, when actually they concretely connect our lives. Our oceans, and what we do to them, have a greater impact than almost anything else on our lives on land. Their health shapes our weather and our climate. Even something that appears to separate us actually links our futures.
NOW "Is it not late? A late time to be living? Are not our generations the crucial ones? For we have changed the world." So begins the end of the first chapter of For the Time Being. I think about this as I walk along the Puget Sound in Seattle. I've started taking frequent long walks — usually about 10 miles — looking out over the water.
I watch people and ships, and sometimes nature. Just last week I encountered a bald eagle. It flew close. It reminded me of a trip to Alaska, where I had seen dozens of them fighting over fish in a harbor; their numbers somehow diminishing rather than enhancing the awe. But this singular bird was magnificent. It was a masterpiece that struck me like a powerful piece of classical music, or the rare painting that moves me.
When it comes to encountering my favorite art, I'm often not sure exactly what I think or feel. All I know is, it feels intensely relevant. It matters to me. I feel the same way about nature, and for that matter, my family. The relationship with those you were born surrounded by (or have chosen to live with forever) is just too complex, too messy, too personal to be boiled down to a single emotion. I suppose it's love, but it's a lot of other things, too.
It's just so much — the Picassos, the symphonies, our families and ourselves. It all matters. And it's all on this little planet, for the time being. It's definitely worth celebrating. ♦
John T. Reuter, a former Sandpoint City Councilman, has been active in protecting the environment and Idaho's Republican Party politics.