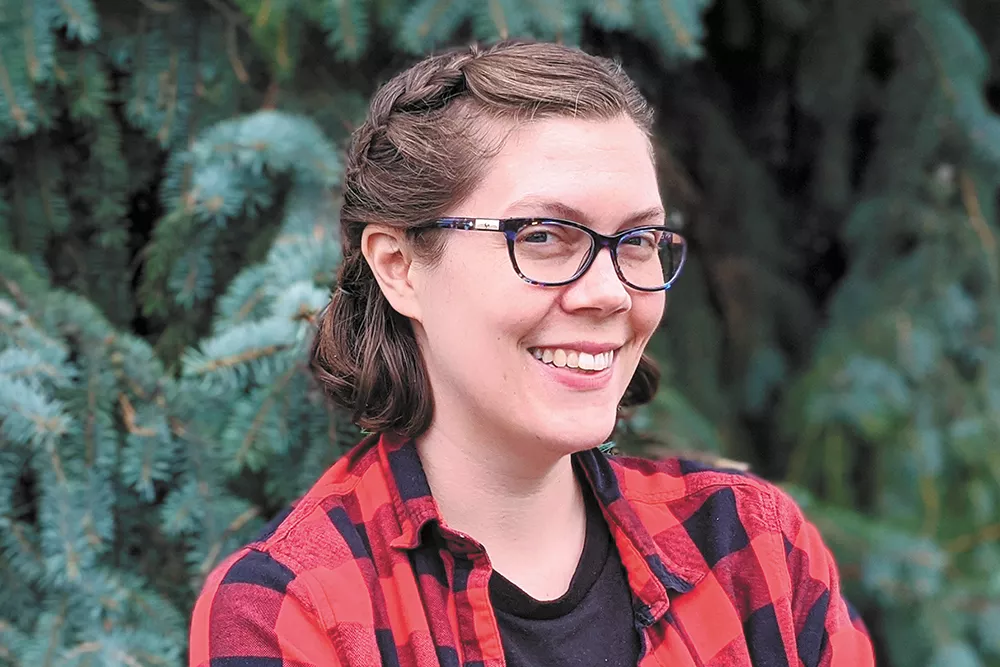 My 8-year-old son has learned how to beam notes from the tablet he's supposed to be using for virtual school to a speaker in the living room.
"Mom. Mom," the electronic voice drones, startling me. "I want some potato chips."
Later, accompanied by wild giggles from down the hall: "Apocalypse. Apocalypse. Apocalypse."
I'm not sure where he learned to spell that word, but I'm guessing it wasn't second grade. In the bizarro world wrought by the pandemic, though, I'll take it. Look at my kid expanding his vocabulary to better creep me out!
As a parent and educator, I've seen the unexpected things young people are experiencing and discovering in this strange time. With the power granted to me by the Inlander, I want to encourage the class of 2020 to recognize what you've learned.
You've learned to adapt. My students are young journalists at the University of Idaho's student newspaper, magazine and radio station. They've been thrown into a circumstance where the wisest minds are as clueless as they are, and they've amazed me with their work ethic and devotion to their readers.
Every student has had the opportunity for a new sort of education. That Zoom expertise might come in handy in whatever job market rises from the ashes, but so will the ability to create among chaos and scrape something together when you've got little to work with.
This is an uncertain time, as you know from the commercials reminding everyone of that while they try to sell SUVs.
But all times are uncertain. Much of adult life is winging it — and you've got some expertise in that now.
You've learned your limits. On Day One, I was going to make the most out of quarantine. I was going to learn Spanish! And do yoga every day! And disconnect from my phone!
By Day Six, I was deleting Duolingo and redownloading Twitter while lying blob-like on the couch at 2 am. Understanding the capacities of our minds, bodies and souls is a good thing, and all are pressed in this unprecedented time. I've found relief in my garden and long novels about dragons. Maybe you've found solace in baking bread or running or 12-hour Animal Crossing marathons.
Whatever you've done to slow down, hang on to that. You'll need it when the world changes again.
You've learned to mourn.
A few weeks into quarantine, my 11-year-old tossed his half-finished math worksheet on the table. He was exhausted, missing his friends, his school, his freedom.
"I'm just going to lay on the floor and whimper quietly," he declared. I told him that was a good idea, and I might just join him.
Everyone has lost something in the pandemic. This is not a game of comparisons; it's OK to feel sad whether you've lost a loved one, a job or internship, a vacation or your graduation ceremony.
But while you're lying on the metaphorical floor, look at who's willing to flop down beside you: your family, your friends, your teachers, your neighbors. The people who help you get through a pandemic will be there for whatever comes next, frightening or beautiful.
Maybe, though, you don't know what you've learned.
You've been reading along patiently, thinking, "That's nice, but that's not me." That's fine.
My great-uncle Bud, a brilliant man whose formal education stopped in the third grade, used to say something along the lines of, "If you don't learn something new every day, you're a damned fool."
He was right — but in the haze of hard times, some lessons can be tough to see. They're worth looking for, though.
Weird as it is, 2020 is not (to use my son's favorite new word) an apocalypse, a time of utter destruction. There will be an "after," and you have the chance to make that time better for you, your community and the world. That's what education is for.
So I'll send you with this idea: Take a moment to consider these past weeks. Think about what you've witnessed in yourself and the people you love. Ask yourself how you can take those lessons and remember them, honor them, put them into action. And when the future becomes the present, reflect on the results. I hope you're amazed at what you learn. ♦