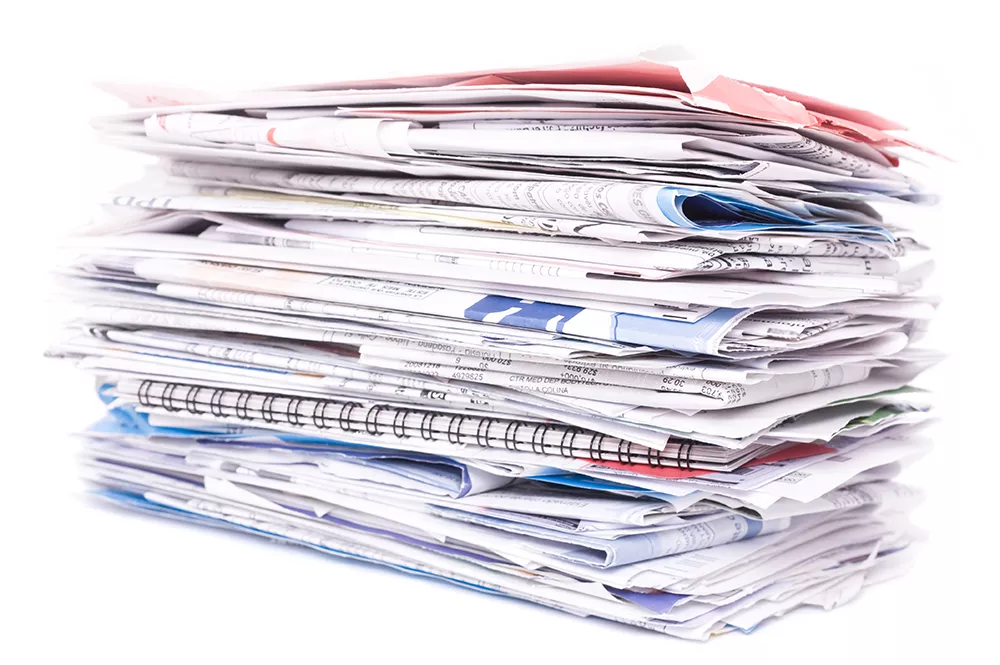 George Stumph is one of the lucky ones. After surgical procedures to his hip and shoulder last year, he didn't have to worry about checking the hospital bills. Instead he left that to his wife, who works in health care.
"I usually hand it off to her because I find it confusing," he says.
If left alone, Stumph, a 66-year-old Spokane resident, would probably be lost in his stack of hospital bills. Even for just one procedure, he says, there's "a small book" of bills filled with medical terminology he doesn't understand. He would have no idea how to check for duplication or coding errors.
In fact, most people — even some involved in the health care industry — don't understand their bills. And with insurance deductibles rising, causing more people to pay out of pocket, it has become increasingly important that a bill is accurate.
The problem, says patient advocate Dianne Walkup, is so many contain errors that can go unnoticed.
Walkup, who is based in Tacoma but works with clients all over the state, says 90 percent of the bills she sees from clients have coding errors. More accurate statistics are hard to come by (keep in mind that Walkup's clients already may suspect there's an error). Some organizations estimate the real number of bills with errors could be anywhere from 10 percent to 50 percent. Regardless of the number, consumers are not likely to catch mistakes.
"Nobody understands their bills," Walkup says. "Nobody does. They're deliberately written so that you can't understand them."
WHAT'S IN A BILL, ANYWAY?
Let's say you have some sort of medical procedure, like Stumph's hip replacement. The doctor will input the services you received into a computer system, and then it's off to the hospital's coders, who create the bill.
As a consumer, you'll receive at least three things. First, a list of services that were performed as you leave the hospital. This is not a bill. Later on, you'll receive an explanation of benefits from your insurer. This also is not a bill; it explains how insurance benefits were applied to that claim.
In between, you'll probably receive the bill from your provider, with a list of charges for each service.
Ask patients, however, and they'll be quick to point out that too often there's more than just one bill.
"I don't understand why we can't have a consolidated invoice or bill recap so it's just a one-time bill, instead of getting 15 pieces of mail," Stumph says.
The reason this happens, says Renu Sinha, a thyroid surgeon with Inland Surgical Associates in Spokane, is because the doctors who see patients are not always a part of the hospital bill. An anesthesiologist, for example, might be part of a separate bill. Hospitals also sometimes outsource things like pathology and radiology.
"Sometimes even the bloodwork that you have done at hospitals are going to be sent out. So you might get a bill from somewhere in California if that's the place that gets the lab," Sinha says.
On the actual bill from the medical provider, there should be two different sets of codes for each procedure. One is called a CPT code, a five-digit representation of the specific medical procedure performed. The other is an ICD code, or a diagnostic code that represents what the procedure is for. Both of these tell the insurance payer what the provider is requesting to be reimbursed for.
If CPT and ICD codes don't match, then insurers can deny the claim. For example, if Sinha inputs the code into the computer for a diagnosis of some tonsil problem, but the procedure she performs is a thyroidectomy, it's likely to be denied.
Patient advocate Walkup says a common error is duplicating charges. If a patient gets a lab test done, sometimes the billing office will bundle all the charges from one test. But sometimes you'll get charged again for each different test.
"Those are excess charges and most people don't even catch them," Walkup says.
Walkup, a former sonographer, says she doesn't make a lot of money being a patient advocate. She's in it to help people. She remembers one client had a bill with coding errors all over that was refused by Medicare. In one day's work, she ended up saving that client $48,000.
Sinha says all patients should be checking their bills for accuracy. Errors can be as simple as a provider, like Sinha, simply missing a number when inputting the code.
"There's clerical errors that cause a lot of this from the provider end, and also from the coding end," she says. "And I think we have to remember that, as patients, we have to watch out for this. Just like when a Visa or MasterCard bill comes, you should look at it."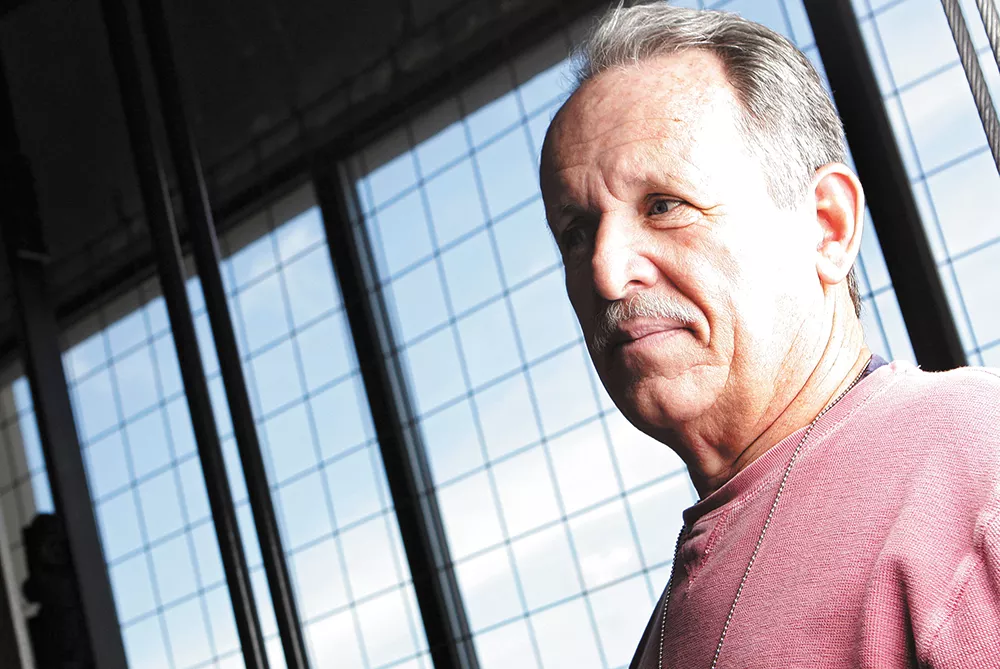 INSURANCE ISSUES
Karen Vogel, another advocate in Washington who helps patients with billing issues, worked in the insurance industry for 30 years. But roughly six months ago she decided to "switch sides and use my powers to help people understand their bills and the situation they're facing."
"The system is designed to confuse," she says. "No matter how smart you are, everybody is in the same boat."
Vogel echoes Walkup in that she often sees errors in coding and duplicate charges. She urges patients to continue to ask questions. If you don't understand something — anything at all — ask, she says.
"Anything can be contested, especially if it's the wrong code," she says. "Every insurance company can audit the claims. They're all willing to do that."
Melanie Coon, spokeswoman for Premera Blue Cross, says Premera processes nearly 15 million claims per year. Of those, 86 percent are never touched by a human. She says the system is configured to catch potential errors. The other 14 percent get stopped for some kind of edit — a member hasn't paid their bill, or there's some sort of error.
But the insurance company would have no way of catching a scenario in which a patient is billed for a procedure they never received. That's up to the patient to find.
"The insurance company is not gonna find errors," Walkup says. "I'm gonna find them."
Becky Reith, director of operations for Premera, admits they wouldn't be aware of such a scenario if the member didn't call Premera.
Reith says medical insurance has changed in the past 20 years. Consumers, she says, didn't need to understand their benefits decades ago. But now that deductibles are increasing, and more people have insurance who never had it before, it's become more necessary for patients to learn how to understand their bills. That means not only understanding the hospital bill, but also what your plan covers. She says she would hope that people start to understand their medical insurance coverage like they do their car insurance.
Adds Coon, "The more savvy people are and the more they understand what they're getting, that helps bring down the cost of care for everyone."
WHAT TO DO
The first thing a patient should do is ask the provider what the procedure will cost, says Robin Shapiro, co-founder and president of Allied Health Advocates, an organization that helps patients navigate the health care system. That's a question that didn't used to be asked, but she says that more doctors are beginning to share decision-making with patients.
"It used to be the doctor examined a patient and would recommend a course of action, regardless of what the patient wanted," she says. "It's evolved into a shared model, where the doctor will use his or her background and skills, and also incorporate values and what they want. Together they can come up with treatment."
After a procedure, collect all the bills and a list of any medications. Keep track of what's been done to you, maybe even have a notebook handy, and then compare that to the bills you collect, Shapiro says. If there's an error on the bill, go to the billing source. There are databases online where you can look up ICD or CPT codes, so use those to your advantage. And it might be a good idea to have someone, anyone, help you go over the charges.
"Patients in general don't really know what to do to be a patient. Nobody teaches us how to be a patient."
Walkup says she would hope the system was more straightforward.
"You're trying to get better. You're trying to recover and you're getting all these bills from here, there and everywhere," she says. "To have all this dumped on them at the same time is just crazy." ♦
---
Price Check
Getting information on the price of an upcoming medical procedure or test before you open the bill has been nigh on impossible, until last month. Since July, price information on 49 "medical events" such as an ACL surgery ($13,413 in Spokane, $16,778 in Spokane Valley) or a sleep study ($1,159 in Spokane, $977 in Spokane Valley) has been available online.
Using data from $860 billion of insurance claims, Amino, a big-data analysis start-up, has compiled costs at amino.com, and the firm offers an "out-of-pocket" calculator to estimate what you should expect to pay for a total procedure. The list of procedures is far from complete, but they promise more are on the way.