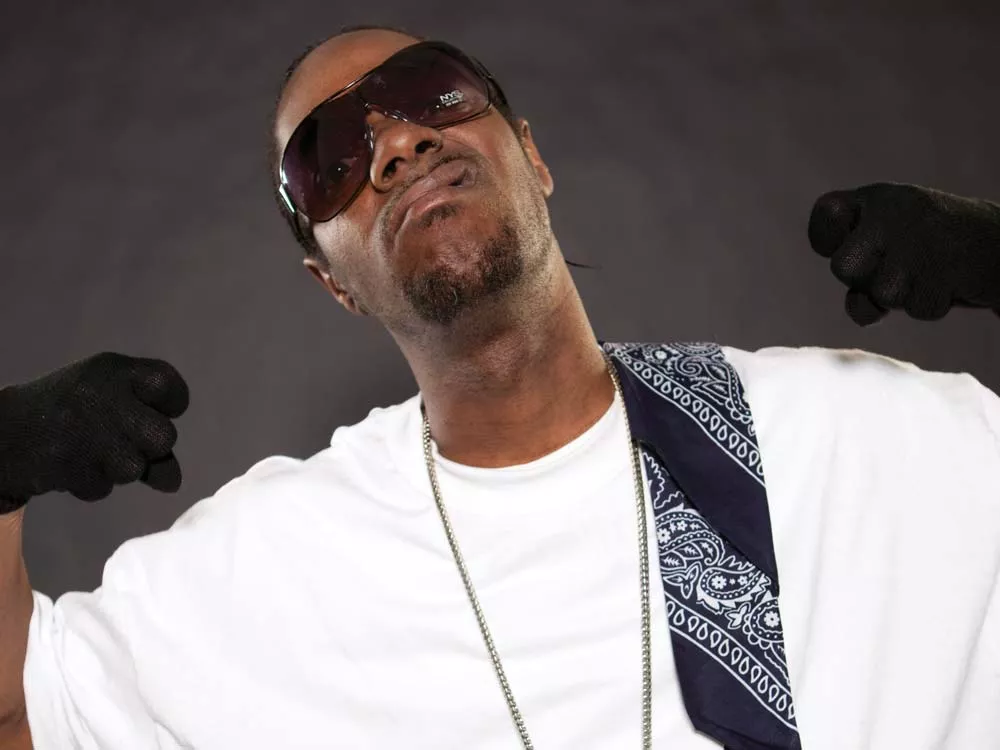 "It's EBK every day all day, to the day I die." There was a time, during my misspent youth, when those lyrics were repeated ad nauseum by several of my young acquaintances. Derived from "Rest in Piss," possibly the most enduring track on Brotha Lynch Hung's memorable 1995 album, Season of Da Siccness (and, perhaps, the best-known song of his career), those peculiar lyrics somehow seemed hilarious to young people. Many fans incorrectly assume that "EBK" refers to "Eastside Blood Killa," thus explaining the infamous words as a turfrelated gang beef.
In actuality, though, EBK translates as "Every Body Killa." Brotha Lynch is an equal-opportunity killa.
Now 42 years old, Lynch (aka Kevin Mann) is often credited with planting the hardcore gangsta-funk seeds that would eventually grow into "horror-core." He has been relentlessly active in the rap scene for over 25 years, selling 1.4 million records in that time and recently releasing two (murder-themed) albums through Tech N9ne's Strange Music label.
But his career has been marked by controversy.
In 1996, as Lynch's fame was reaching its peak, an 18-year-old Colorado man murdered three friends with a 9 mm handgun after allegedly listening to Lynch's track "Locc 2 Da Brain." The song, also from Season of Da Sicness, is an ominous, compelling street anthem about planning and executing a drive-by shooting with a 9 mm gun ("The inside of my strap's in your sight/ About to put some slugs in your throat, put your guts in my coat and hit the night…").
It wasn't the first time rap music had been blamed for an act of violence. For his part, Brotha Lynch never accepted any responsibility for the shooting, and he moved on with his career.
Lynch fans don't see the problem. Take the classic 1995 track "Welcome 2 Your Own Death," a homicidal narrative laid over a beat so thick it could have been pilfered from a '70s horror film score. It's so tripped out and ludicrously corrupt that it almost becomes absurd, an exercise in grotesque irony. Brotha Lynch Hung pushes hardcore rap so far over the edge that, at a certain point, it just becomes silly.
That hasn't changed music since 1995. Though Lynch has departed from the violent thug-life imagery of his earlier work, he now focuses on serial killer references and horror-rap meanderings. On his 2011 LP Coathanga Strangla, he seems to be catering to the predominately Juggalo-ish audience who will actually buy his new releases, rather than to his old-school followers. (It could be that he's figured out where the money is for him now.)
In any case, it's been a long, strange career for the Sacramento rap legend.

Brotha Lynch Hung plays with C.O.S., G Macc, Vamp Loci, Crookwood, Phone Beta, Loco Ricc, Da Kat, B-72, III Kings, Wildcard, Rod Mac, and Liv • Fri, June 3, at 7 pm • The Hop! • $22 - $27 • All-ages • hoptc.com • 368-4077