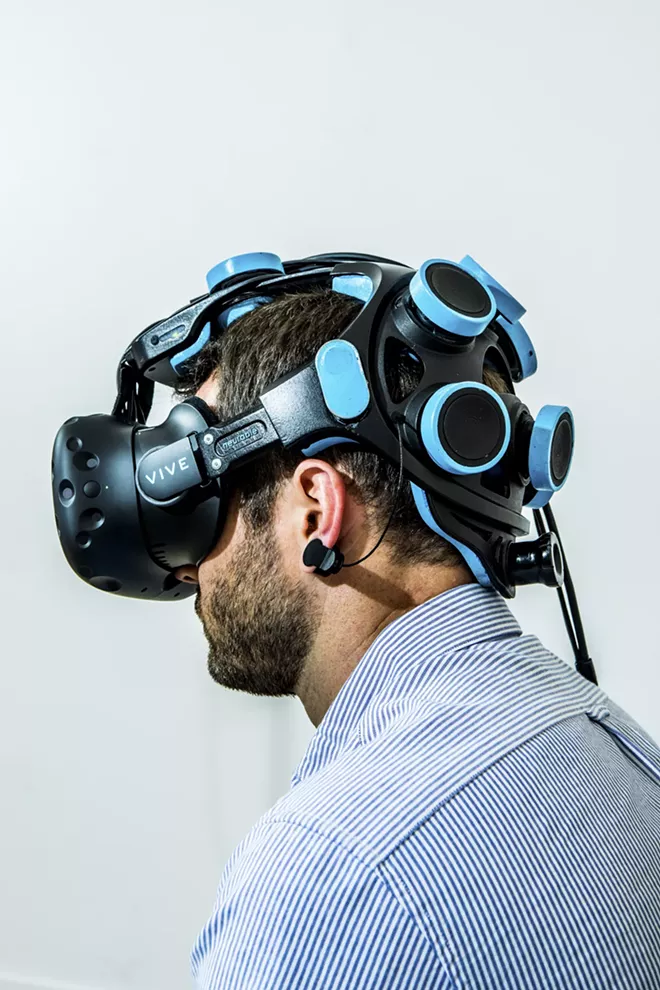 By CADE METZ
© 2017 New York Times News Service
SAN FRANCISCO — When you pull the headset over your eyes and the game begins, you are transported to a tiny room with white walls. Your task is to break out of the room, but you cannot use your hands. There is no joystick or game pad. You must use your thoughts.

You turn toward a ball on the floor, and your brain sends a command to pick it up. With another thought, you send the ball crashing into a mirror, breaking the glass and revealing a few numbers scribbled on a wall. You mentally type those numbers into a large keypad by the door. And you are out.
Designed by Neurable, a small startup founded by Ramses Alcaide, an electrical engineer and neuroscientist, the game offers what you might call a computer mouse for the mind, a way of selecting items in a virtual world with your thoughts.
Incorporating a headset with virtual reality goggles and sensors that can read your brain waves, this prototype is a few years from the market. And it is limited in what it can do. You cannot select an object with your mind unless you first look in its general direction, narrowing the number of items you may be considering.
But it works. I recently played the game, which has the working title Awakening, when Alcaide and two Neurable employees passed through San Francisco, and a few hundred others tried it this month at the Siggraph computer graphics conference in Los Angeles.
The prototype is among the earliest fruits of a widespread effort to embrace technology that was once science fiction — and in some ways still is. Driven by recent investments from the U.S. government and by the herd mentality that so often characterizes the tech world, a number of startups and bigger companies like Facebook are working on ways to mentally control machines. They are also looking for smoother ways to use virtual reality technology.
"Neurotechnology has become cool," said Ed Boyden, a professor of biological engineering and brain and cognitive sciences at the MIT Media Lab who advises one of those startups.