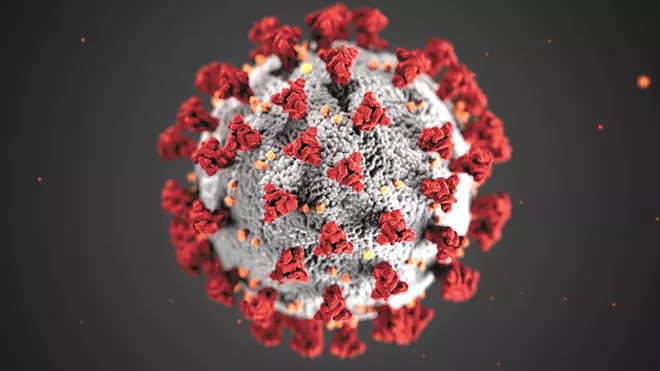 By Jacey Fortin
The New York Times Company
G
uidelines from the Centers for Disease Control and Prevention
making the rounds this week on the internet are clarifying what we know about the transmission of the coronavirus.
The virus does not spread easily via contaminated surfaces, according to the CDC. For those who were worried about wiping down grocery bags or disinfecting mailed packages, the news headlines highlighting this guidance in recent days might have brought some relief.
But this information is not new: The CDC has been using similar language for months.
The coronavirus is thought to spread mainly from one person to another, typically through droplets when an infected person sneezes, coughs or talks at close range — even if that person is not showing symptoms.
"The virus that causes COVID-19 is spreading very easily and sustainably between people," the CDC says on its website. The website also says that people can get the coronavirus by "touching a surface or object that has the virus on it and then touching their own mouth, nose or possibly their eyes." But those are "not thought to be the main way the virus spreads."
Linsey Marr, an aerosol scientist at Virginia Tech, said that in order for a person to catch the virus from a surface, it would seem that a few things would have to happen. First, the virus would have to be transmitted to the surface in large enough amounts. Then, it would have to survive on that surface until it was touched by someone else. And even if it was eventually transferred to, say, a person's finger, it would then have to survive on the skin until that person happened to touch an eye or mouth.
A study published in The New England Journal of Medicine in March found that the virus can survive, under ideal conditions, up to three days on hard metal surfaces and plastic and up to 24 hours on cardboard.
And since catching the coronavirus from a contaminated surface is still considered a possibility, people who prefer to wipe down bags, boxes or park benches can still do so. The CDC recommends washing your hands often and regularly cleaning or disinfecting frequently touched surfaces.