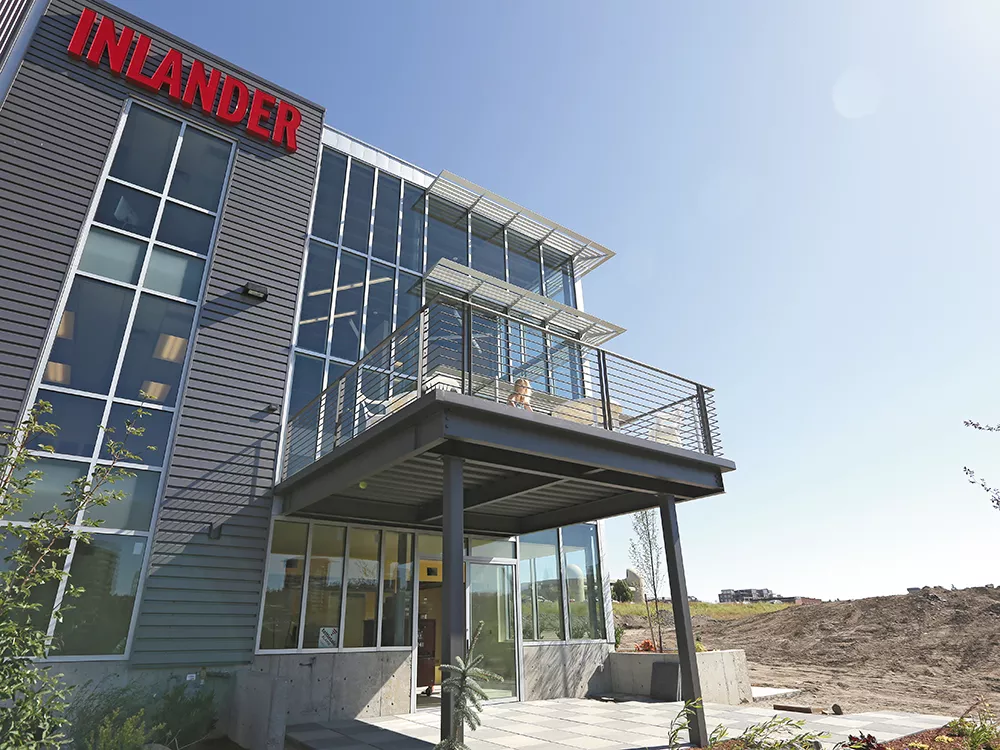 Kendall Yards has welcomed its first office to the neighborhood: The Inlander.
The paper's traffic — along with visitors to Central Food, Spa Paradiso and the nearly 100 residences already in the development — has the area buzzing. And there's plenty more to come.
In the next three months, developer Greenstone plans to build three restaurants, a residential-retail mixed-use building, 80 residential units and a major road extension.
They're already working on 105 townhouses, apartments and single-family homes and the connecting stretch of the Centennial Trail — a $9 million project that will eventually include amenities like river lookouts, plazas and public art.
The trail will run adjacent to the 2.5-acre Olmsted Park, which is currently in the design phase and might include picnic shelters, splash pads, walking paths, public art, a swimming pool and a playground, depending on resident preference.
"Kendall Yards has a lot of things lined up right now," Central Food owner David Blaine says. "It has quite a bit of momentum."
With the main arterial connection to Monroe Street expected to be finished by the fall, Kendall Yards will slowly but surely start looking less like a construction site and more like an urban neighborhood. And Greenstone wants to keep that neighborhood local.
"[Supporting local business] is really important to us," Greenstone CEO Jim Frank says. "We want to give opportunities to local people."
The three new restaurants are going to be owned and operated by local chefs. The retail units probably will be service retail shops — like bike repair or pet care — and small medical or dental care offices with local operators. Greenstone hopes to make a neighborhood out of the professionals.
"We want to build a commercial community with a sense of connectedness," Frank says. "We want businesses to know each other and to support each other."
Although Greenstone is putting on a summer concert series and holding resident meetings to encourage neighborliness, the residents of the 100 occupied homes are already well on their way to creating a tight-knit community.
Chuck Contardo's neighbors go on group dog walks, host progressive dinners and have made a habit of regular patio visits, which he likens to barhopping. Some neighbors even vacation together.
"These were people who didn't know each other two years ago," says a Contardo, a two-year Kendall Yards resident, "and now they're really just great friends."
For its part, The Inlander was excited by the prospect of helping Spokane grow, Inlander publisher Ted McGregor says.
"We want Spokane to be more in the league of up-and-coming cities," McGregor says. "[Kendall Yards] shows that Spokane is not just holding its own, but is building more. … Spokane's doing great, and we want to be a part of it."