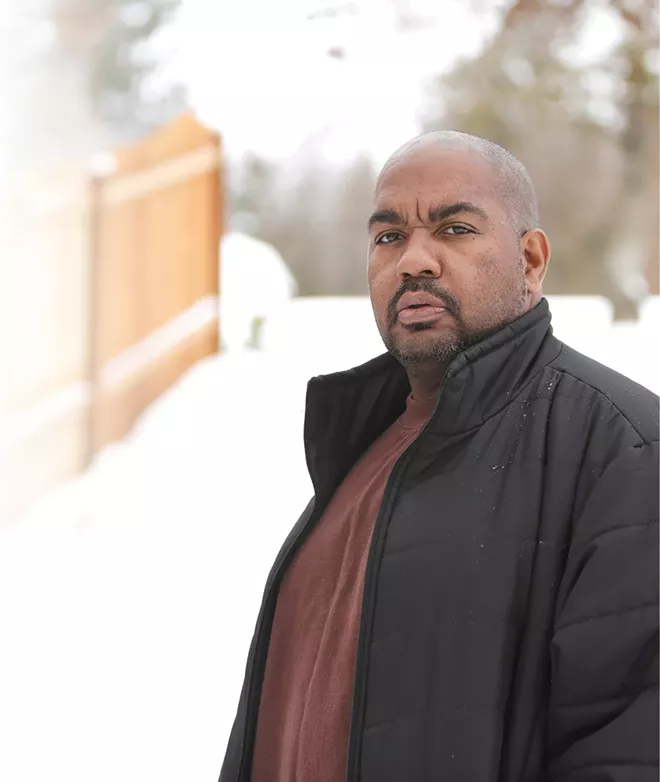 Anthony Bosley is sleeping with a .45 under his pillow. He wakes up early in the morning, and his mind is drawn to the corner of the bedroom where a few ounces of crack cocaine sit in a shoebox. He realizes he's not happy. Neither the rings on his finger, nor the chain around his neck are worth it, he thinks. He tells his wife it's time to give up.
But he doesn't.
Two days later, Bosley sells an ounce of crack — $800 worth — to a friend who turns around and sells it to a confidential informant for the DEA. Agents watch the whole thing go down, and Bosley and his wife are arrested on Sept. 1, 2005, as they drive away from their house in Spokane. Police find nearly $7,000 in his pocket and some weed under the passenger seat of the car.
This is the third time that Bosley was charged with a drug offense, making him a "career offender" in the eyes of federal prosecutors. He faced a mandatory life sentence under harsh federal anti-drug laws. Bosley agreed to take a plea deal in exchange for leniency, but even then he was looking at a mandatory minimum of 20 years in the federal pen for a nonviolent crime. He requested to serve his time on the East Coast where he didn't know anyone, he says — the only way he could escape the drug game.
"I needed to better myself and change my whole attitude," Bosley says now.
The judge agreed, and Bosley spent the next decade in prisons in New Jersey and Minnesota, away from his wife and kids. During that time, Bosley dedicated himself to studying the Bible and a college curriculum. He earned an associate's degree in business management and logged enough apprenticeship hours to become a certified quality control inspector. He managed 150 inmates working at a recycling plant on the prison campus, he says, and mentored young inmates. And he started preaching.
Then in December 2015, about halfway through his sentence, he was called into the warden's office. President Barack Obama had granted his request for clemency. By April 2016, Bosley was back living in Spokane with his wife Patricia and their eight kids.
On Dec. 19, 2016, President Obama granted clemency to another 231 people, which marks the largest single-day act of mercy by any president in U.S. history. Since taking office, Obama has granted clemency to 1,324 people — more than the 11 previous U.S. presidents combined. In the waning years of his presidency, Obama has demonstrated his belief in second chances and rejection of federal sentencing guidelines that impose excessive penalties for low-level, nonviolent crimes that disproportionately impact minorities.
Other than Bosley, Obama has granted clemency to three other people convicted in the Eastern District of Washington. Here are two of their stories: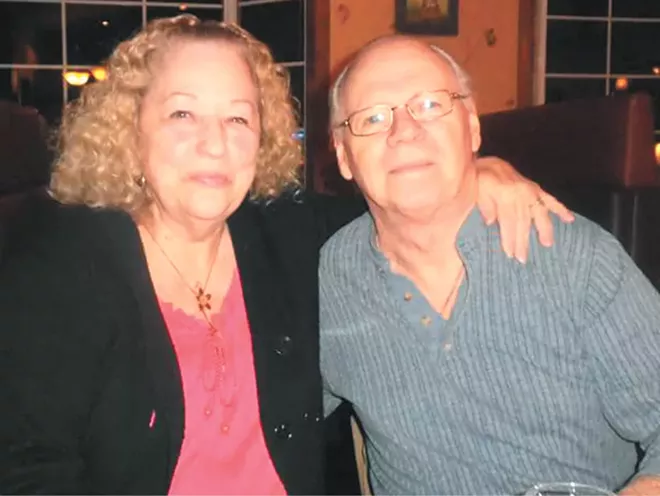 VERA MAE YURISICH
Vera Mae Yurisich of Cashmere spent three months in prison for a one-word answer she gave to an assistant United States attorney.
In 2001, her husband, Frederic Yurisich, was driving his gray Toyota pickup into town when a U.S. Forest Service employee blew through a red light in a department truck and T-boned Yurisich, then 55. Yurisich, who had to undergo surgery to mend an aching shoulder, sued the Forest Service for damages. He settled for $45,000 in 2004.
Before the settlement, however, federal agents spied on the couple from a window in their neighbor's garage, according to court documents, and videotaped Frederic Yurisich doing yard work and throwing the baseball with his grandson.
Federal prosecutors then used the footage and the couple's sworn statements from depositions to charge them both with perjury.
A jury convicted Vera Yurisich based on this question and answer:
U.S. Attorney: "Do you do all the outside work around the house?"
Vera: "Yes."
Frederic Yurisich was convicted, as well, for saying that he could no longer play catch with his grandson or work in the yard since his accident. Today, both maintain that they did not lie to federal prosecutors. Throwing a ball, Frederic Yurisich says, was part of his post-surgery physical therapy.
Still each served three months in prison and another year under federal supervision. Neither one had ever been in trouble with the law — "except for a few speeding tickets when I was a teenager," Frederic Yurisich says.
The perjury convictions stripped the elderly couple of their voting and gun rights and prevented them from getting passports.
But on Dec. 19, Vera Yurisich, now 70, got a call telling her that she'd been absolved of the crime by presidential pardon.
"I'm just glad it was Obama, rather than waiting on Trump," she says. "I couldn't vote, which was what upset me the most."
But Frederic Yurisich is still waiting to hear about his request for clemency. He's received a letter stating that his application is being reviewed, and he remains hopeful.
"I guess that's the way our government works," he says. "If they want to set an example, they get something on you and run it into the ground."
RAUL ZAVALA
Raul Zavala took a risk. Like Bosley, the twice-convicted drug offender from Spokane was facing a mandatory life sentence in 2005. DEA agents arrested him with two pounds of meth in his car.
Also like Bosley, federal prosecutors offered Zavala a deal that would have required him to snitch on a suspected Mexican drug cartel and reveal where he got an "extremely pure grade of Mexican-made" dope. In exchange, he'd serve only a few years in federal prison. Otherwise, he was looking at a life behind bars.
Zavala rejected the deal and was convicted in 2006. At sentencing, Zavala told the judge that prosecutors threatened him. "The evidence was manipulated," he said.
Zavala's attorney, Frank Cikutovich, who also represented Vera Yurisich, took issue with the lack of discretion the judge had at sentencing due to the harsh drug sentences.
"Had he killed somebody or raped somebody, he would get less," Cikutovich said in court, according to the Spokesman-Review's coverage at the time.
"The result is tragic on many levels," said Judge Lonny Suko before imposing the mandatory life sentence.
In August, Obama cut Zavala's life sentence to 20 years, along with the sentences of 111 other federal prisoners who received "unduly harsh sentences under outdated law for committing largely nonviolent drug crimes," according to White House counsel Neil Eggleston. Zavala is scheduled for release in 2022, according to the Federal Bureau of Prisons.
'ESTABLISH YOURSELF'
Anthony Bosley sleeps with his TV on. Now when he wakes up in the middle of the night, instead of a shoebox full of drugs, his mind drifts to the late-night preacher on the screen, and he misses it.
In prison, he earned respect that way. He made his own energy bars too — called Bosley Bars — but he hasn't made those since he's been out. Right now, he's trying to get on his feet.
The no-nonsense 47-year-old hasn't been without a job for more than a few days since he's been out. He gets work through a temp agency now, but wants to catch on somewhere more permanently, somewhere he can use his degree. He's thinking about going back to prisons to speak.
"I know there's over 6,000 jobs in Spokane," he says. "It may not be what you wanna do, but a job's a job until you get on your feet."
Sure, he misses the extra cash, the vacations and not having to worry about bills piling up. But for Bosley, all of that isn't worth losing his family again.
"Not being able to see my family, that was the hardest thing," he says. "Fathers, take care of your kids. Be there for your spouse, and do the right thing. Establish yourself so you can take care of them, and don't have to go into that lifestyle." ♦