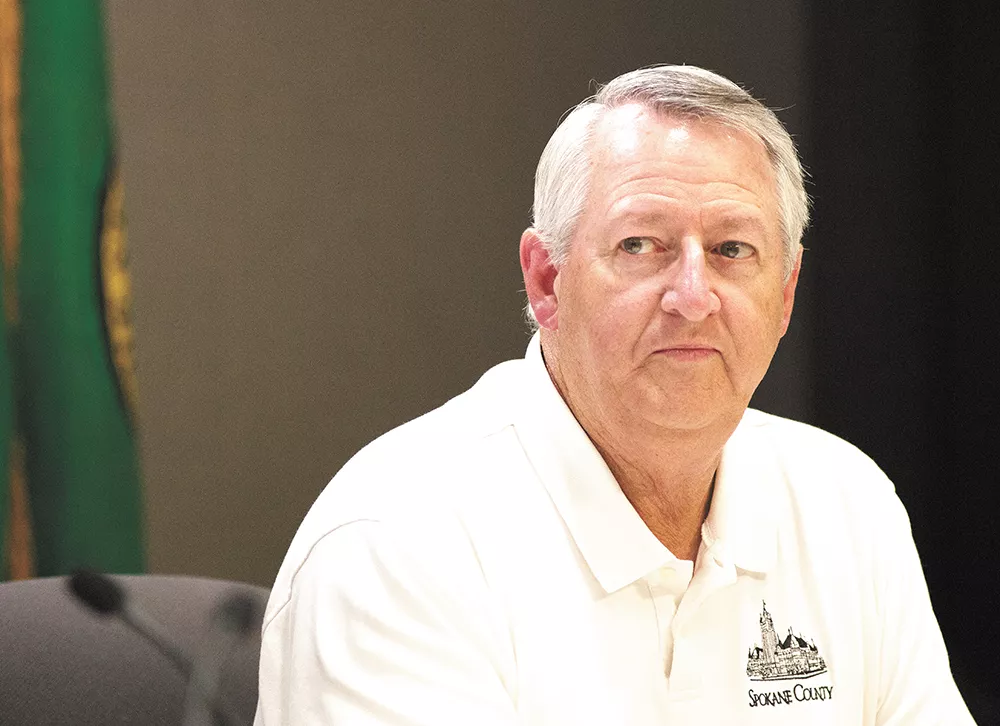 Risky Management
A divisive study from the UNIVERSITY OF IDAHO finds the state could lose up to $111 million a year by taking over management of federally owned lands, shouldering increased costs for wildfire protection, recreation facilities and other expenses. But the report from the UI Policy Analysis Group noted that under ideal conditions the state could potentially gain $24 million a year.
Federal lands, managed by the U.S. Forest Service and the Bureau of Land Management, make up close to 64 percent of Idaho. Lawmakers have proposed transferring 16.4 million acres of that land to the state to take local control of timber management and access. In eight of nine scenarios, analysts predicted the state would lose money.
Gaining revenue from the land would require significant increases in timber harvesting as well as strong lumber markets, the report finds. Analysts predicted the regional timber industry could benefit greatly from thousands of new jobs.
The Idaho Conservation League noted taking over such great swaths of land would require increased management of adjacent properties as well as significant costs for wildfire mitigation, wilderness management and roadway maintenance. (JACOB JONES)
The Cost of Government
Last week, the Spokane County Commissioners approved the SPOKANE COUNTY BUDGET for 2015, voting once again to raise property taxes by 1 percent, the maximum allowed without a public vote. That will shore up the $155 million budget, an increase of about $13 million in expenses compared with 2014.
About half of that increase comes from a one-time expenditure for the purchase of two solid waste transfer stations, part of the county's big move this year taking over the region's garbage system. The revenue from the system will also allow the county to pay for some additional staff in the treasurer's office.
The cost of "administrative services," a catchall for a varied array of expenses, is increasing by a third. It includes funds for the joint-use public safety building, an energy loan and various legal and professional services, such as the law firms that have handled arbitration for fired sheriff's deputies.
Overall, it's good news for county services. "It's a continuation budget," says Margaret Smith, budget analyst at Spokane County. "We have no cuts."
But the budget also reflects that, besides some jail corrections officers, most county employees won't be getting a cost-of-living increase. (DANIEL WALTERS)
Seating Chart
The Washington Senate Majority Coalition Caucus announced new COMMITTEE ASSIGNMENTS Tuesday afternoon naming Sen. Michael Baumgartner, R-Spokane, the new chair of Commerce and Labor — to the surprise of the Washington State Labor Council, the state's largest labor union organization.
"Meeting Washington state's challenges first starts with growing our economy and creating good middle class jobs," Baumgartner says. "We have a very high regulatory burden. In particular, we have very high workers' compensation costs."
Last year, amid volatile contract negotiations between the machinists union and Boeing, the state senator introduced legislation to make Washington a right-to-work state — a move the Washington State Labor Council characterized as "blatant attacks" against workers.
"It's sends a pretty strong message they really don't care about working peoples' issues," WSLC President Jeff Johnson says of Baumgartner's appointment.
Baumgartner, who previously served as one of the Senate's lead budget writers as vice chair of Ways and Means, will continue to serve on the Higher Education committee. He also added Health Care and Transportation committee assignments to his schedule to continue his focus on building the Washington State University medical school in Spokane and completing the North Spokane Corridor. (DEANNA PAN)