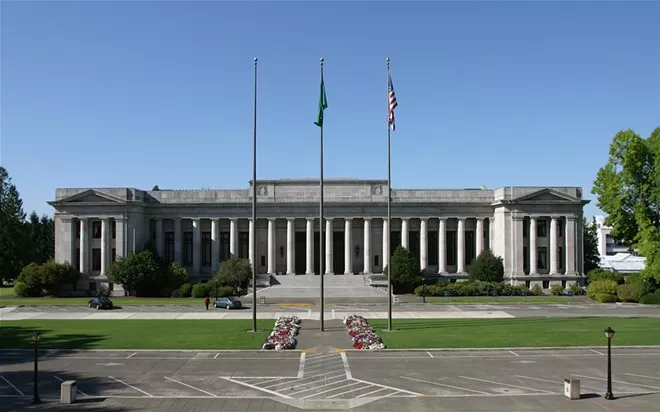 Five girls in the Washington state foster care system were placed in the home of Scott and Drew Ann Hamrick, then adopted by the Eatonville couple between 1998 and 2003. In that time, the Hamricks abused them physically, sexually and psychologically.
The state Department of Social and Health Services, however, had no idea the abuse occurred. They approved and even encouraged the children to stay in their care.
Should the state, then, be held accountable for the abuse suffered by the children?
A Washington State Supreme Court ruling last week says "yes."
"DSHS owes a duty of reasonable care to protect foster children from abuse at the hands of their foster parents," states the majority opinion, written by Justice Debra Stephens.
The 5-4 ruling broadens the state's responsibility for children in foster care. It affirms a decision by the Court of Appeals, which sided with the five children who sued DSHS for not investigating and stopping the abuse. Now, that case is sent back to trial.
When the first two children were placed in the care of the Hamricks, DSHS was supposed to conduct safety checks in the home every 90 days. But the state failed to conduct those checks. Then in 2000, the state recommended the Hamricks adopt the children. But evidence showed later in trial revealed that the Hamricks abused all five girls the entire time. Drew Ann Hamrick was convicted of child abuse and witness tampering. Scott Hamrick killed himself during the criminal investigation.
The ruling explicitly rejects the DSHS argument that once a child is placed in foster care the state's relationship with the child is one of an administrator of services.
"DSHS unconvincingly seeks to minimize its role in Washington's child welfare system," the ruling states. It argues that the state has a "special relationship" with foster children and is the "custodian and caretaker" of those children.